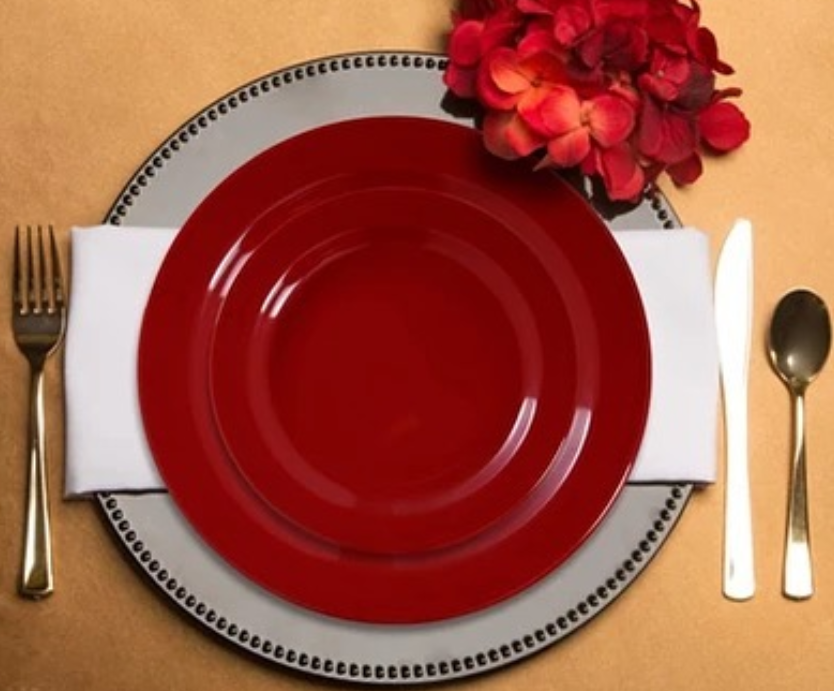 Pay Tribute to Veterans with Lovely Patriotic Tablescapes!
Veteran's day is a day we honor our men and women who fought for this country and our freedom. This day brings us an opportunity to honor them with dignity, glory, and how they deserve to be. Running out of ideas on how to pay tribute to our national heroes? Stick to the end and find the best ideas for celebrating this day with lovely patriotic tablescapes. 
Treat for Veterans
Veteran's day is a day of carrying two different feelings; first, being sad for the lost heroes, and second, being patriotic and spirit for our country. 
Take care of both feelings and show love and support to the veteran's family and let's make them realize that they're not alone. Throwing a festive party with jaw-dropping decorations and delicious dishes is a perfect way to celebrate this day with them.
A perfect meal with patriotic touch is the way you can make everyone's day as holidays are about bringing people together. Make homemade recipes and surprise your guests with your cooking skills. There is an endless list of patriotic recipes you can find on the internet to arrange a perfect meal for your guests.
Dressing up your Venue
You can do a lot for decorations as there are endless ideas for dressing up your home for the big day. The traditional way of decorating your home includes patriotic flags, patriotic balloons, and patriotic tableware.
Decorating your home for any special day without balloons isn't a decoration. Balloons are the sweet element and make a statement in any scene. So have lots of red, blue, and white balloons to prepare your home for the special day and special guests.
Moreover, you can go for the vintage decoration ideas to make your guests feel like you returned in the vintage time and brought it for them. If you want to be super trendy, you can get decoration inspiration from social media.
Patriotic Tablescapes
Take your patriotic decorations, give patriotic touches to table decor, and dress up your table like never before. After the patriotic recipes and decorations, table decor is essential to the overall scene.
First, give rest to your regular or fancy table cloth and get a new one that contributes and coordinates with the patriotic decorations. We have covered you with our Veterans Day disposable tableware to elevate your table decor for such a special occasion.
Using patriotic plates, patriotic dinnerware, and patriotic utensils will make your table look even more attractive. We have a unique patriotic collection of patriotic plastic plates and disposable patriotic dinnerware to cover the entire event without hassle.
Get our disposable plates for Veterans Day if you want minimal cleanup and hassle-free moments at your next party. Our Patriotic plates and dinnerware sets are made of plastic material and disposable to provide you less opportunity for cleanup. 
Patriotic Vibes
Nothing symbolizes America as the American flag because it is the most visible symbol of statehood and our national unity. So proudly highlight your country's colors in front of your home and elsewhere to pay tribute to our military veterans. Give your fence and front door a truly patriotic charm by decorating them with American flag flags, and free your artistic soul by turning them into American flags. Get rolls of tape and star confetti to create these beautiful patriotic flags and proudly hang them in front of your house. Another way to show your patriotic passion is to paint wooden planks with the American flag using red, white, and blue chalk. Then, proudly display your DIY Veterans Day decorations and greet your veterans with the utmost respect.
The Spirit of Patriotic Solemnity 
Take advantage of the cool weather and organize a fantastic patriotic barbecue for your veterans in your backyards. Add autumn charm to your Veterans Day decorations by giving your tables a rustic look. Elegantly drape our red and white checkered table track combined with white lace in the middle of your plain wooden table. Raise its visual appeal to a higher level by placing wooden boxes from which fresh greenery and yellow flowers shyly flutter with a metal lantern placed on a wooden board. To create a truly authentic atmosphere, use patriotic settings, opt for white disposable plastic plates and place them on red coasters along with modified white and red checkered napkins. Finish the whole patriotic ambiance by adding blue cutlery holders and put a thank you note written on mini plates tied with red ribbons, so your celebration will exude elegance and splendor as part of Veterans Day.
Create for your veterans the most comfortable and relaxed feeling they deserve by creating an environment worthy of applause. This is the day when you will invite your veterans to your Veterans Day party and where they will share their war stories with you and other guests. Decorate your bar and create a veteran's day drink menu such as Army Ranger, Blue Marine, World War1, Army Special, or Warrior Cocktail. Conjure this day by serving these delicious cocktails in our glasses for this party. Express recognition and gratitude in the most patriotic way and give them a memory they will keep for the rest of their lives.
Paying tribute to all the soldiers who bravely served the people is what Veterans Day is. A day where we can inform our civilians more about the sacrifices made by these members of the military and their families throughout the year. Gather young Americans to listen to the fearless war stories of veterans in the family. Organize a colorful party for Veterans Day outdoors and make decorations for Veterans Day by lighting the party area with lights with some cheerful flags. Show all your creativity by preparing some patriotic cakes and cookies in the shape of the American flag, serving red-blue punch or red-blue mixed alcoholic beverages in our cocktail glasses adapted to the colors of the flag. Complement your party with more Veterans Day excitement by handing out American flags to your guests and reviving the patriotic spirit.