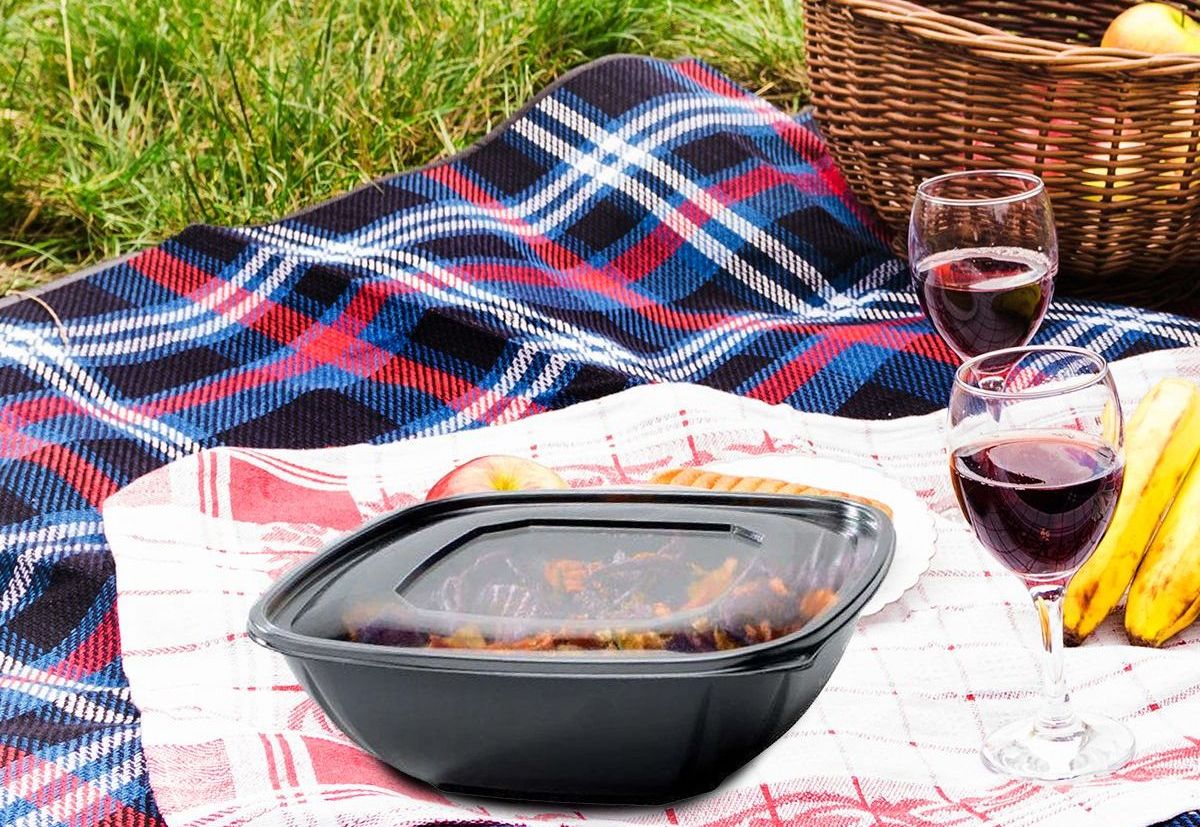 Outdoor Party Themes and Ideas for Fall
Fall parties demand a little extra something. So here are a few fun ideas and themes to try at your fall parties.
Go Hiking
Who doesn't love those long walks while having the beautiful sight of mountains and greenery everywhere? Fall weather is perfect for hiking with your friends in the mountains.
Cozy Campfire Party
Gear up for a cozy evening with a campfire party. Take out your comfiest blankets and have a relaxed gathering with your friends.
Oktoberfest Feast
Host an Oktoberfest-themed party and serve your guests the best foods. For example, you can make roasted chicken, cheese noodles, and sausages. Serve some chilled drinks alongside and enjoy the night.
Covered Terraces for Perfect Autumn Parties
With early autumn ready in almost all parts of the world, many people feel that the time for outdoor parties is practically over.
Of course, this is true if we are dealing with people who cannot tolerate even the slightest touch of cold in the air. However, for most of those who enjoy the autumn colors and the drop in temperature, the weather becomes delightful, and the next month and a half are excellent weather for the perfect evening outdoor parties. Autumn represents the time of preparation for big holidays and the beginning of the wedding season. The New Year is getting closer every day, and those looking for good autumn parties are constantly trying to create their ideal place.
Few of them are better than a patio, porch, or backyard seating area, especially when roof structures are above them for added protection. Covered exterior surfaces may bring touches of contrasting features during the summer. It is impossible to see the bright blue evening sky and the stars in the cosmos at night while sipping your favorite drink. But, when autumn and winter arrive, the same ceiling above you in the Exeterium is a real bonus, making your life easier. From stunning modern design solutions to classic pergolas and extended roof structures, these are some of the best ideas out there right now.
Contemporary Terraces
Contemporary patios are simple to create and sound completely normal when you think about it, but in reality, there are plenty of design options to choose from. The easiest and most budget-effective solution for creating a modern exterior, covered terrace is to add a thin, extensive roof structure supported by metal beams. This approach keeps things uncomplicated, and you won't need to plan for other pergolas and structures that offer protection to outdoor kitchens and dining areas. Instead, include a design equipped with a large indentation in its center intended for the pool, but at the same time, it offers the perfect shelter to the rest of the exterior for other fun ideas to try this fall.
Calm and Sensational
Give your exterior plenty of greenery and natural vibes with covering systems that use wooden mesh structures and creepers. This beautiful structure seems far more magical when its space is filled with plants and other natural features, along with a fireplace and a few candlesticks. The approach we present to you turns your getaway into a romantic haven just a few steps from the living room. Perforated panels with patterns also bring something extraordinary to terraces, as they create a fun correlation between light and shadow. Simply put, the possibilities are endless.
Shelter Without Compromise
Canvas roof structures for patios and terraces offer users far more flexibility than permanent structures and roof forms because you can easily remove them when the warmer months come and summer knocks on the door again. In addition, some may use sail-shaped canvas materials to create a far more dramatic feel. In contrast, white and highly durable canvas fiber canopies paired with stone and wooden terraces are the perfect solutions for open spaces in a rustic, Mediterranean, or retro style.
Fall Party Is Not Complete Without an Apple Pie
What's a better activity than baking an apple pie for your guests? Here's how to prepare it.
Ingredients:
Butter 2 

tbsp

Apple (peeled and diced) 800 grams

Brown sugar ½ 

cup

Salt ½ 

tsp

Lime juice 1 

tbsp

Cinnamon ¼ 

tsp

Cornflour 2 

tsp

Eggs 2

Cream 1 

cup

Caster sugar 3 

tbsp
Crust
Method:
Heat a saucepan and add butter to it. Add the apples, lime juice, salt, cinnamon, and brown sugar when melted. Incorporate them well and let them cook for 15 minutes on medium flame. In the meanwhile, mix the cornflour in ¼ cup of water. Once 15 minutes are over, add it to the mixture and mix well. Next, add ½ cup of water and let it cook.
Dough Making
Now is the time to make the shortcrust pastry. In a food processor, add the butter and flour and beat them nicely. Add a pinch of salt and sugar and blend the mixture again. Turn off the processor, and gradually add the milk while mixing the variety until it turns crumbly.
Transfer this mixture to a bowl and knead until it forms a dough. Cover it with foil and put it in the refrigerator for an hour.
Cream Topping
While the dough is resting in the refrigerator, take a separate bowl and add the eggs, caster sugar, and cream. Whisk until well corporated. Set aside.
Baking
Take the dough out of the refrigerator and roll it with a rolling pin. Once it's flattened, give it the shape of a pie crust with the help of a baking pie tray. Punch holes in it with a fork and put it in an oven preheated at 180°C for 10 minutes.
Once the crust has cooled down, put it inside the previously made apple mixture and pour the eggs and cream mixture on top of it. Bake it in the preheated oven for almost 20 to 25 minutes.
Serving
Take it out of the oven, cut slices out of it, and serve it like a pro in our disposable serving ware.
Our wide range of fancy disposable dinnerware sets includes recyclable plates and cutlery, disposable dinner party plates, disposable flatware sets, disposable plastic drinkware, elegant mini partyware, and disposable plastic bowls.