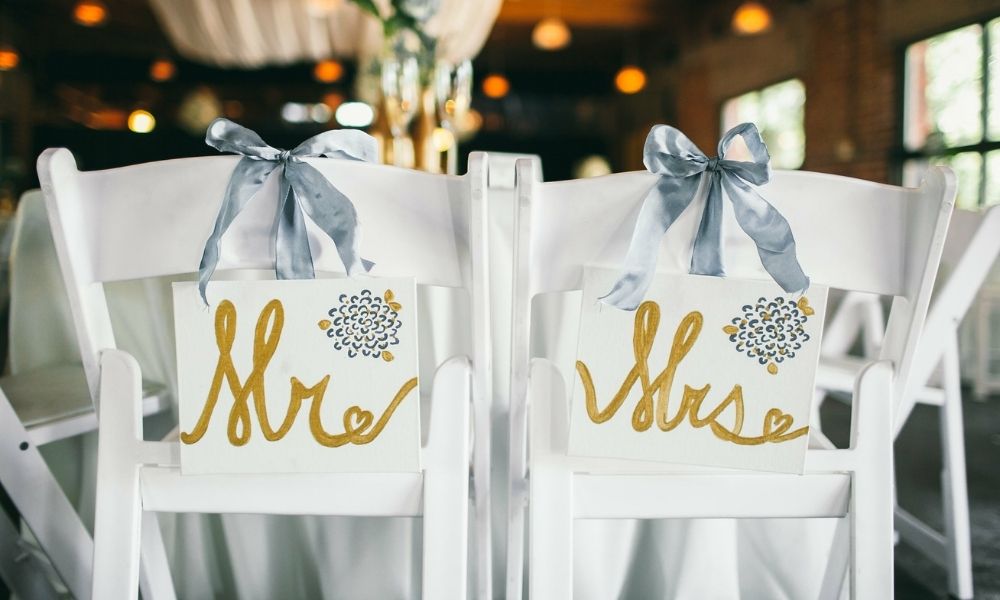 Our Guide to an Elegant and Affordable Wedding Reception
Your wedding day will be one of the most important days of your life. Unfortunately, it can also be one of the most expensive. Not everyone can spend tens of thousands of dollars on a single day, and even many people who can spend that money would still prefer not to. Fortunately, having the reception you've always dreamed of is possible without breaking the bank. Just consult our guide to an elegant and affordable wedding reception.
Affordable Venues: Go Back(yard) To Basics
Before food, drinks, and supplies even come into play, couples' most significant expenses in planning their reception are renting out the space. Whether it's a hotel ballroom, a church hall, or another public venue, the costs of securing a location can quickly gobble up your budget. Before you spring for space, see if anyone in you or your future spouse's family has an expansive yard to host your reception. With enough room to host everyone on your guest list and some stylish decorations, keeping the wedding reception close to home can be both affordable and a sentimental alternative to the same ballrooms countless other couples have used.
Intangible Wedding Gifts
Wedding showers can leave you with a kitchen full of exciting new gadgets you'll never get around to using. Rather than amass more stuff than you know what to do with, shelve the shower. Instead of gifts, request that your closest friends assist you in putting together the reception. You could save on a wedding photographer, a DJ, and perhaps even a catering service if you have the right friends and family. If you value experiences over possessions, making your wedding as lovely an experience as possible will be worth giving up a few material gifts—and best of all, no drawers overflowing with seldom-deployed gadgets.
Homemade Centerpieces
To that end, centerpieces are another great way to use that enlisted help. Of course, each table at your reception should have a centerpiece, but it doesn't necessarily have to be expensive. Instead, recruit a few of your artistically inclined friends to help you design and create centerpieces for each table at a small fraction of the cost you would pay to buy them fully formed. In the right hands, these artisan centerpieces will bring far more character and beauty to your reception than anything you could buy from a catalog.
Affordable Dinnerware
The meal may not be the star of the evening like you are, but no reception would be complete without it. So rounding out our guide to an elegant and affordable wedding reception is a big way to save on dinner without compromising on food—embracing single-use dinnerware for the occasion. Rather than rent or buy fragile elegant dinnerware, opt for attractive but disposable alternatives. Smarty Had a Party features wholesale disposable wedding dinnerware in an array of materials and patterns, from artfully decorated plastic dishes to aesthetically pleasing and biodegradable palm-leaf products. This dinnerware will lend a splash of style to every table at your reception at a price that fits your budget.
Decoration 
White decor is the right choice if you strive for simplicity and the most excellent elegance in your celebration. It is also the simplest and requires the least time to devise details. White decor is especially recommended if you have decided on a wedding over the winter - whiteness will be associated with snow outside, and the aesthetics of your decoration will be idyllic.
Of course, if the background is white, some details (such as letters on the menu) must be in a different color to create contrast and to be visible. It can be a gentle beige, the color of sand, silver, or gold.
If you decide on this white, elegant decor, it will fit best if other details of your wedding exude elegance. In that case, the wedding dress and suit of the newlyweds should be very classic and reduced, as well as the wardrobe worn by the musicians and staff.
Flowers
Flowers and greenery are timeless ideas for wedding decor. However, when choosing a minimalist style, your arrangements should not be too lavish. You can choose transparent vases or cups and put a couple of twigs or individual flowers in each of them. Elegant and tasteful. At your request, it can be a graceful tropical flower or leaf. They are gentle and delicate, which awakens romance in the story. Succulents are also a trend you can't go wrong with. The point is to stick to simplicity. If you want to emphasize the decoration in the middle of the table a little more, replace the glass vase with a metal one and surround it with candles.
Candlesticks
Another idea that you can use to create unique central details on wedding tables is in the form of minimalist candlesticks. It is known that candles create a good mood and make the wedding space radiate romance. You can put candles in tall glass cups and surround them with fresh greenery if desired. You can also create exciting terrariums that will add a dose of glam to the whole story.
Decorative Wedding Candles
Decorative wedding candles can transform a room and give it a dose of sophistication. However, wedding lighting indirectly dictates the atmosphere at the celebration, so it is necessary to pay extra attention to choosing the proper lighting.
Decorating the wedding hall with decorative candles will make the ambiance romantic and unique, which is an ideal solution if you are a fan of more intimate and smaller celebrations.
If you still prefer more significant celebrations, we have an excellent alternative for you - a combination of flower arrangements, i.e., ikebana and rustic candles, will refresh the space and modernize it at the same time.
Depending on your affinities, you can opt for the dominant color palette, which includes all shades - from classic white wedding candles, pastel and gentle tones, powdery and champagne shades, to striking and bright colors.
Lanterns 
You can choose simple and eclectic lanterns that will further decorate the hall and turn it into a truly unique corner, perfect for taking photos and capturing the most beautiful moments.