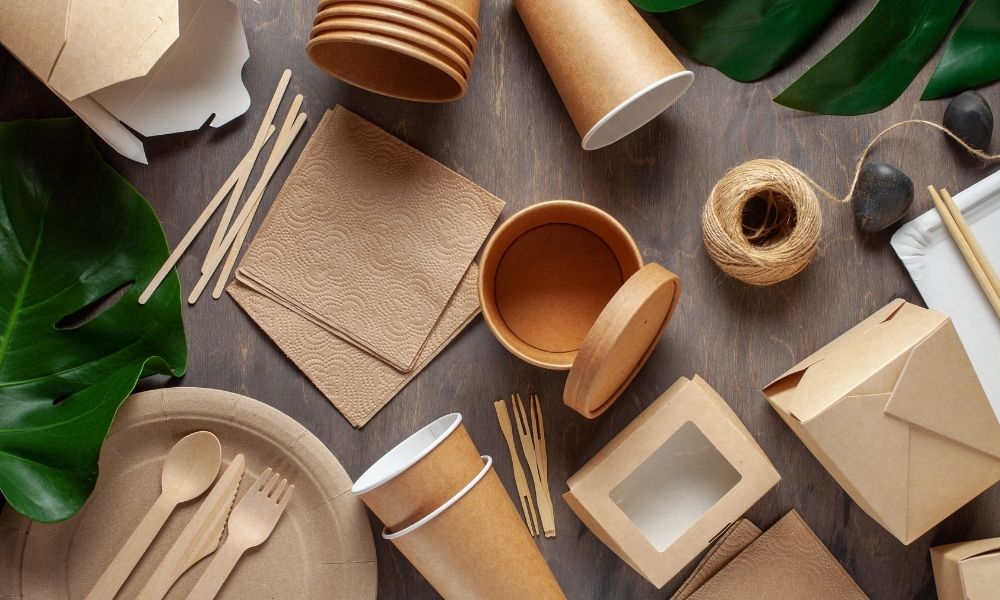 Make Any Party Green With Eco-Friendly Party Supplies
Hey Smarties, How's it going? Have you ever thought about going green? Or what does it mean to go green, indeed? 
When we hear the words "going green," our minds travel immediately to visions of austerity, sacrifice, and willful self-denial. Fortunately for you and your party-planning aspirations, they don't have to. You can still cook, gather, and have fun while taking steps to preserve the planet. 
Any big step toward sustainability is a welcome one. Cutting water and food waste with your party supplies are two simple ways to take that step. Here we believe the wellness of the environment and your fun shouldn't be compromised. You can make any party green with eco-friendly party supplies from Smarty Had a Party. With these great party supplies, let us show you the greatness and elegance you can achieve at your next party.  
We offer different types of eco-friendly utensils and cutlery. They will take your party to the next level! Let us take you through each one of them.
Smarties, there's an interesting saying about plates we love. It goes, "Clean plates don't lie." We can't agree more! So we thought of talking about our plates first.
Palm Leaf Plates
The admirable craftsmanship of wooden dinnerware would be a welcome addition to any table. But there is one fact that stops people from buying them. Wood isn't always easy to clean. So we wanted to use wood but make it easy to clean. That's when we came up with our palm leaf products. 
Our palm leaf plates have a polished, elegant finishing with a nice texture. And they are a fantastic alternative to disposable plates. By glancing at our plates, your guests will know they're sitting down at a sustainability-minded party. 
Far from requiring extensive treatments and coatings, our palm leaf plates are biodegradable and compostable, meaning they can return to the earth—not a plastic bag in a landfill—once the party is over. In addition, your delicious food will taste even better when served on these plates. 
Why do we love using palm leaves? Because they are easily sourced, completely natural, and renewable. Plus, these plates can be microwaved! Oh, and you don't have to worry about breaking them because they are durable too! Did we mention them being stylish? 
Palm Leaf Bowls
Much like our plates, our bowls are also made from biodegradable palm leaves. We offer these palm leaf bowls in different shapes and sizes. The most famous shapes of our bowls are square and round. Our 8oz and 13oz soup bowls are suitable for any event. All our palm leaf products have this aesthetic look that is to die for! Do we only have soup bowls? No! We also offer dip bowls that will be perfect for your next party. 
Do we even have to tell? These bowls are microwavable too. All our palm leaf products are! 
Did we stop at just that? Nope. Not when we can make palm leaf trays too. Now you can serve your refreshments on our beautiful trays.
Palm Leaf Trays
Our trays, which are made from palm leaves, are very durable. So you can be worry-free when holding your glasses on these trays. In addition, our palm leaf trays have a beautiful finishing and texture that will prevent your dishes from slipping. But if that is the only advantage, why should we buy it? You should think about our trays because we also offer different shapes. We have frog-shaped trays, bear-shaped trays, boat-shaped trays, fish-shaped trays, oval-shaped trays, square-shaped trays, and of course, regular trays. So you can choose the tray that fits your theme and still be eco-friendly. 
All we have talked about is palm leaf products. Is that the only material we use? No, smarties. We also use birchwood.
Birchwood Flatware
Do you know how to identify Birchwood trees? Yes, with their papery white bark. The beautiful birch trees that fill the Northeast and Great Lakes are easily recognizable. Beneath that trademark bark lies pale wood that's as attractive as it is versatile and resilient. Our love for the elegant look and color of the bark made us come up with our line of natural birch forks, spoons, and knives.
These cutleries are easy on the hand. They are also strong, so you don't have to be skeptical. The hardiness of birchwood is perfect for disposable flatware—you won't have to worry about breaking off the tines of your fork with a dash of bell pepper. Did we tell you that our birchwood flatware is compostable! You can also stop worrying about getting a splinter from your spoon because we take great care when making our disposable eco-friendly products. These flatwares can be used in any event to take it to the next level. Take a round out at our selection of eco-friendly party supplies to have a look. Birchwood cutlery is the perfect complement to palm leaf and bagasse dinnerware at your greenest table setting.
Want another suggestion for eco-friendly plates? We got you. Try using sugarcane fiber plates! 
Sugarcane Fiber Plates
We think bagasse dinnerware is pretty sweet, but this sugarcane byproduct won't activate your sweet tooth. With its specific climate demands and labor-intensive harvesting, sugarcane can be a tricky crop to raise. That's why if you read the packaging closely, you'll notice that a lot of the sugar we bake with today comes not from sugarcane but sugar beets. Because raising a cane can be so arduous, growers don't want to waste any of the product. So, after extracting all the sugar from the cane, sugar mills dehydrate and process the leftover lignin and cellulose into a valuable biofuel and paper product called bagasse. Just as bagasse makes for long-burning fuel, it also builds durable and aesthetically pleasing plates. Making clever use of byproducts is always a great way to go green, and this is one white paper plate that will hold up well. Make any party green with eco-friendly party supplies like these.
Which eco-friendly utensils do you love? We would love to hear about any new ideas you have too! So, with love, Smarty had a Party!