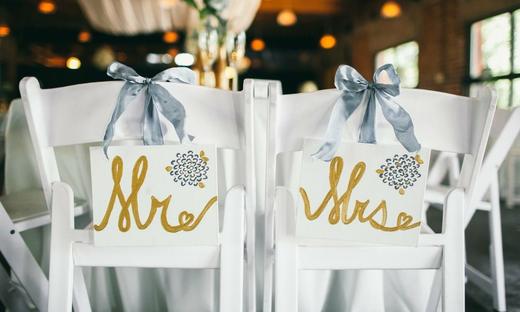 Lovely Outdoor Ideas & Themes for Your Spring Wedding Party
The outdoor wedding party is always the top preference of the couples. There are different reasons behind it, such as ample space, natural beauty, and natural light ( perfect for wedding photography). 
However, all that glamor and beauty in your backyard doesn't come by setting some tables and furniture - but you need to be creative to transform your average backyard into an appealing place where everyone won't miss the opportunity to click a selfie.
We have curated a list of outdoor ideas and theme ideas for your wedding party. Read on to get new ideas for decorating your backyard for your wedding party. 
Let a National Park Be Your Venue
If you and your spouse love the beauty of nature, hill trails, and mountains, then getting married in a national park can be a great idea. Let a nearby national park be your wedding party venue and make your wedding the talk of the town. 
American national parks have the most beautiful sceneries around that can work as your party decor. Kill the hassle of decorating your surroundings and let nature do it for you. 
Also, if you want to cut the number of guests at your wedding, then a destination wedding is a perfect idea that you can take into consideration. Make sure to have a permit from the required authorities to arrange your wedding party at your nearby park. 
Go for partyware that offers easy clean-up, such as elegant disposable dinnerware for weddings and disposable dinnerware for weddings that make the clean-up a breeze. Don't leave anything there in the national park and let nature be nature. Collect the trash once the party is over. 
Forest Wedding Venue
If you are a nature lover and want a budget wedding party, let the nearby forest welcome you with the majestic environment. The lovely scenery and musical chirping of birds will act as your venue decor and party theme. 
Forest can be an ideal place to get married as you won't need to look for some specific spots or historic places to click some memorable moments with your loved ones in the eye of the camera.
Look for a spot around the woods and let it serve as your wedding party venue. Make sure you are aware of your surroundings as deer, monkeys, and bears can show up at any moment. Be prepared for all kinds of possibilities once you're at your forest wedding party venue. 
Moreover, once the party is over, make sure to keep the surroundings as clean as they were before. Serve your guests with plastic dinnerware for weddings and collect them on the way back. 
Get Married in your Backyard
Who thought marrying in the backyard could be a lovely idea? Well, we thought about it, and it's not an ordinary choice. Getting married in your backyard isn't a plan B - it can be a great idea if you do it carefully.
Arranging a wedding party in your backyard can make you save money on the venue. By throwing a party in your backyard you would be killing the hassle of renting the venue. Also, you can spend the saved money on your backyard's decor.
However, arranging a wedding party in your backyard might affect your guest list. Make sure you have invited the number of guests according to your backyard space. 
Lovely Decor Wedding Ideas
Set the Mood with Lights
When you are planning a wedding party outside, bring the most out of your decor with the help of lights. Lighting can bring the best out of everything at your venue. Also, appropriate lighting cooperating with the theme of your wedding party can set your guests' mood. 
Get appropriate color lights, cover tree corners, and everything that you think will transform your backyard into a lovely garden. Try to keep the lighting dim. Too much lighting over the heads of your guests can be glaring for your guests. 
Hang Chandeliers 
Who said hanging chandeliers at your venue couldn't bring elegance to your decor? They are adorable and can add a finishing touch to your decor. Get appropriate chandeliers and hang them around wherever you think they will work best. 
They are best to elevate your decor when you plan a wedding outdoors at night. Use them as your light decor and bring aesthetic vibes to your party atmosphere. 
Use Flowers & Greenery
It's spring, and it's all about the newly blossoming flowers and plants breaking their way through the ground. Add them to your decor and let them be part of your wedding party decoration.
Bright colors work best for the wedding party decorations along with the flowers and greenery. Use as many flowers as you can and unleash your creative instinct to elevate your venue's decorations with beautiful flowers. 
Moreover, you can also elevate your table space with flowers and greenery. Grab some glass vases and place flowers in them to provide a rustic look to your table. 
Decorate the Entryway
There is a famous saying: " first impression is always the last impression". Leave a great impression on your guests by welcoming them with a lovely and well-decorated entryway.
Decorate your entryway and make things communicate formally at your wedding party. If you are throwing an outdoor wedding party, then flowers and greenery are trending. They work best for outdoor wedding party decorations. 
Also, you can use color lights to decorate your entryway. Wrap the colorful lights around the frame of your entryway and let your guest spot the venue easily. 
Beautify your Table
Even if you have a small budget for your wedding party, it doesn't mean you have to compromise on your table's decor. Decorate your wedding party table as your guests would be spending most of their time sitting on them. 
Beautify your table with a lovely and gorgeous centerpiece. You can make your own centerpieces and make them a part of your table decor. For the spring table's decor, use flowers as your centerpiece.
Grab a bunch of different flowers, mix & match them and create a lovely bouquet to let it serve as your table's centerpiece. You can also surf the internet for more different and creative centerpiece ideas for your table's decor.