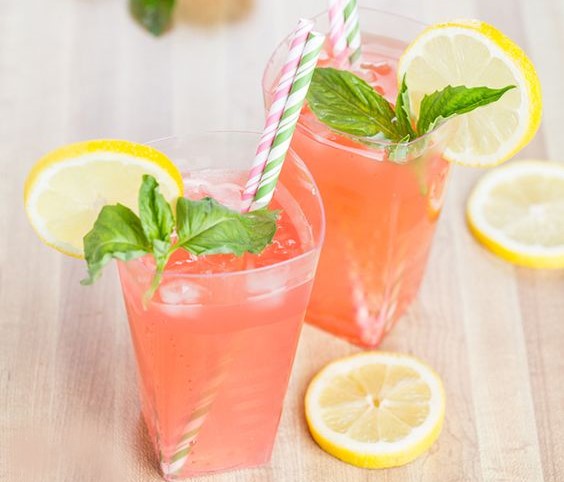 Easy Tips to Organize a Fabulous Cocktail Party
Do you want to entertain your guests? What else could be the best way to entertain them other than organizing an epic cocktail party for them? It's super easy to arrange, eliminates the hassle of having a long list of different courses, and is also less consuming to wind up.   
Throwing an epic cocktail party can be a great way to invite your friends, family, or business personnel to spend time with them and enjoy. However, no matter how good of a host you are, at the end of the day, you come up with the thought of where to start from?
Well, to kill all your hassle of arranging a fabulous cocktail party, we have curated a list of easy tips to organize a super enjoyable party for your guests and also for yourself (you deserve to feel relaxed too). Read to find some useful tips and make the party arrangements easier than ever.
Plan Timing & Date
When you are planning a cocktail party, deciding on time and date should be the first thing you should take into your consideration. However, cocktail parties don't include full dinner parties. That's why it's ideal to keep them short and before dinner time. 
Usually, cocktail parties last up to two to three hours. If your event starts at 7 pm, then it should end by 9 pm so everyone can leave for the dinner timely. Most people have days off on Saturday or Sunday, so plan your party on Friday or Saturday night, so no one has to go to work the next day.
Moreover, consider your guests while deciding on the date and timings of your party if their schedule matches with the party timings or not. 
Party Decorations
Cocktail parties are usually a little formal, so to create a mesmerizing environment for your guests dress up your venue. Great decorations can give life to your party as they will set your guests' mood.
Look for the trends going in the market to decorate your party venue. There will be numerous trends in the season but look for decorations that fit your budget and venue. For instance, if you are partying outdoors, you can't go wrong by adding greenery and flowers.
Make Greenery and Flowers As Part of your Decor
It's spring season, and bright colors with little greenery, vases holding flowers, and dim lighting will make your party stand out. Get some fresh flowers from the farmer markets, from your backyard (if you have one), or a nearby park (if your state allows you). 
Spring seasons bring colorful flowers for us, be creative and utilize them as part of your party decor. They will provide a natural look to your party. Also, you don't need to do a lot for the party decorations.
Keep your party decorations as simple as you can. It will add a minimalist touch to your party. Avoid placing your table in a crowded area so your guests can move around easily without bumping into the furniture. 
Serve Finger Food
The cocktail party is all about serving drinks, and for guests, it's all about discovering new beverages and enjoying the vibe around. Welcome your guests by serving finger food and nibbles as they can have drinks throughout the party. 
You can serve any finger food items, such as french fries, nuts, olives, and cheese. Also, if you want to add more to your menu, consider snacks and seafood. Snacks will help your guests to graze on throughout the party, and you won't need to spend hours preparing for the meal.
Offer Non-Alcoholic
It's a courtesy to offer multiple drinking and eating options to your guests. Consider serving non-alcoholic drinks at the party along with the alcoholic ones. Without a non-alcoholic drinks menu, some guests might not be interested in coming to your party.
There are numerous options that you can include in your alcoholic drinks menus, such as sparkling cider, lemony fruit cooler, and raspberry fizz. Make sure to have the signature drink for your party, as without it, your party won't be completed. 
Having an elegant set of drinkware collections is as important as your party decor. Replace your old drinkware collection and get the newer and trendier ones for your party. Stylish disposable cups are trending these days as they come at a fraction of the cost and offer minimal after-party mess. 
Smarty offers a wide variety of stylish plastic drinking glasses and disposable plastic cups to let you serve with style and honor at your party.
Prepare Music Playlist
Setting up a music system at your party is a part of the decoration as it will set your guests' mood. Before the party dates arrive, look for some good music and find out what suits you and your guests' choice. 
Take help from your friend who has good music taste in preparing a party music playlist. Also, Spotify has an entire exclusive party playlist prepared for you. A great sound system is as essential as a good music playlist. Make sure to have an updated sound system that can set your guests' mood and add vibes to your environment. 
You don't need to have powerful speakers to make your windows vibrate, but an updated sound system that can deliver clear and crystal sound can do a great job. Play music at a lower volume so your guests can hear each other throughout the party.
Have At Least One "WOW" Item
The best parties are those that are memorable and become the talk of the town. Average parties are never remembered, and neither your guests get excited while getting invited to your parties. 
To make your party the talk of the town, have at least one WOW item at your party that makes your guests say "Wow this is amazing". It can be your signature drinks, delicious appetizer, or your party decor. Brainstorm and decide what you can do best to add a wow factor to your party.