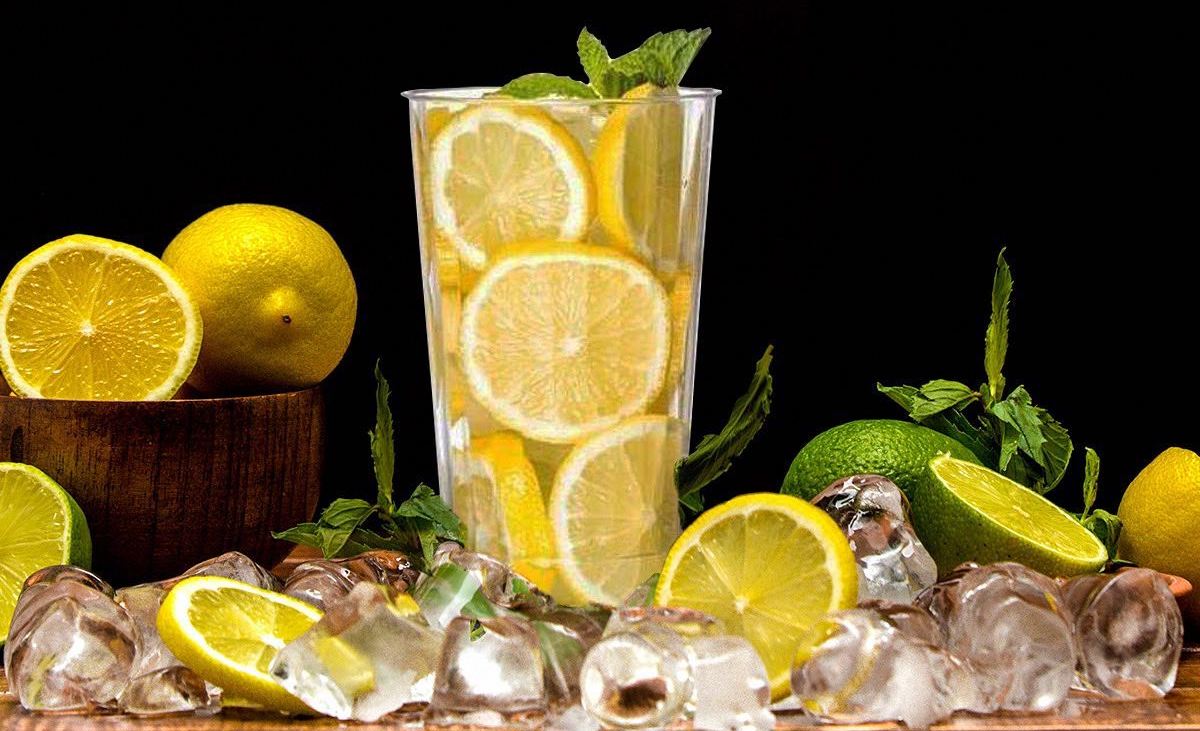 Lemonade Frenzy: Fun Ideas for a Citrusy Summertime Bash
Host the ultimate Citrusy Summertime Bash with a refreshing Lemonade Frenzy! Embrace the sweet and tangy aroma of freshly squeezed lemons, vibrant citrus hues, and the joy of friends and family coming together to celebrate the joys of summertime. Let the season shine!
How to Throw the Ultimate Lemonade-themed Bash?
Embrace the Lemonade Frenzy! Discover fun ideas and tips for the perfect Citrusy Summertime Bash. Whether it's a BBQ, poolside party, or picnic, our guide has you covered. Get ready for lemony bliss and create unforgettable memories with loved ones. Cheers to a summer of laughter, love, and lemonade!
Luscious Lemonade Recipes
Classic Lemonade with a Twist: Infusions and Flavor Combinations
Berry-Licious Lemonade:  

Elevate your lemonade with summer berries! Add fresh strawberries, blueberries, or raspberries to your pitcher and let it infuse for a few hours. Enjoy a vibrant and fruity twist that keeps guests coming back for more.

Minty Citrus Splash: 

Transform your lemonade with fresh mint! Muddle mint sprigs and lemon slices in each glass before adding lemonade. Enjoy the refreshing blend of mint and citrus – perfect for hot summer days.
Sparkling Lemonade: Adding Fizz to Your Summer Refreshment
Sparkling Citrus Spritz: 

Upgrade your lemonade with effervescence! Combine equal parts lemonade and sparkling water to make a Sparkling Citrus Spritz. Add lemon or lime slices and a rosemary sprig for an elegant finish. Cheers to a refreshing twist!

Lemonade Fizz Float:

 Delight guests with a Lemonade Fizz Float! Add lemon sorbet to each glass and pour lemonade over it. Watch the sorbet float and fizz, creating a fun and frothy beverage for your summer celebration. Enjoy!
Adult Lemonade: Boozy Concoctions for the Grown-Ups
Vodka Lemonade Cooler: 

Add a splash of vodka to your classic lemonade to create a refreshing and spirited Vodka Lemonade Cooler. Adjust the vodka to your preference, and remember to garnish with lemon slices and a sugared rim for an extra touch of sophistication.

Limoncello Sparkler: 

Transport your guests to the sunny coasts of Italy with a Limoncello Sparkler. Combine limoncello liqueur, lemonade, and a splash of sparkling wine for a zesty and bubbly concoction that will have your guests toasting the good times.
Sweet and Savory Citrus Delights
Citrusy Appetizers and Finger Foods
Lemon-Garlic Shrimp Skewers: 

Delight your guests with succulent skewers marinated in a zesty blend of lemon juice, garlic, and herbs. These tangy and grilled treats will be a hit as they transport everyone's taste buds to a coastal paradise.

Lime Avocado Salsa: 

Serve up a bowl of fresh and zingy Lime Avocado Salsa featuring ripe avocados, diced tomatoes, red onions, cilantro, and a generous squeeze of lime. This vibrant and healthy appetizer is the perfect accompaniment to crunchy tortilla chips.
Tangy Main Courses Featuring Lemon and Lime
Citrus Grilled Chicken: 

Elevate your BBQ game with Citrus Grilled Chicken marinated in a citrusy blend of lemon and lime juice, honey, and herbs. The tangy flavors will infuse the meat, leaving you with juicy and flavorful chicken that pairs wonderfully with summer salads.

Lemon-Lime Shrimp Tacos: 

Treat your guests to a fiesta of flavors with Lemon-Lime Shrimp Tacos. Sautee shrimp with colorful bell peppers and onions, seasoned with lemon and lime zest, and serve in warm tortillas with fresh salsa and avocado crema.
Embracing Convenience: Serving with Modern Plastic Drinkware
The Practicality of Plastic Drinkware for Outdoor Parties
Picture this: laughter echoing through the air, the sun setting in the distance, and your guests sipping refreshing lemonade. Now imagine worrying about broken glass or frequent spills amid the joyous festivities. That's where the practicality of plastic drinkware shines. Plastic cups are lightweight and shatterproof, offering peace of mind during lively gatherings. By opting for plastic, you're ensuring the safety of your guests while they relish the tangy goodness of lemonade.
Plastic Tumblers: Stylish, Durable, and Disposable
Modern plastic tumblers have undergone a design revolution, no longer resembling flimsy party cups of the past. They come in various stylish shapes and colors, making them a delightful addition to any table setting. Despite their elegant appearance, these plastic tumblers are sturdy and durable, capable of withstanding the excitement of your summertime bash.
One of the most significant advantages of disposable plastic tumblers is the ease of cleanup. As the festivities wind down, you can bid farewell to tedious washing up and simply dispose of the used tumblers. This saves time and allows you to focus on creating more memorable moments with your guests.
Plastic Carafes: Serving Lemonade in Style
Elevate the presentation of your lemonade creations with plastic carafes that exude style and practicality. The lightweight nature of these carafes makes serving a breeze, allowing you to pour lemonade for your guests effortlessly. Look for carafes with secure lids or easy-pour spouts to ensure your lemonade stays fresh and spill-free.
Adding a Zest: Disposable Paper Beverage/Cocktail Napkins
Welcome guests to the Lemonade Frenzy with the perfect accouterments. Opt for disposable citrus-themed napkins to infuse every detail with the spirit of summer. Easy cleanup and a vibrant tablescape ensure a cheerful and refreshing atmosphere for your Citrusy Summertime Bash.
Citrusy Decorations to Set the Mood
Vibrant Lemon and Lime-Colored Decorations
Set the mood for your Lemonade Frenzy with vibrant colors. Embrace lemon yellow and lime green with tablecloths, confetti, and party essentials like plates and napkins. Create a visually appealing atmosphere and evoke the joy of sipping tangy lemonade on a sunny afternoon.
Lemon-Inspired Centerpieces and Table Arrangements
Create a striking lemon-inspired centerpiece for your summertime bash. Fill a glass vase or rustic crate with fresh lemons and limes, adding greenery or flowers for visual appeal. For an elegant touch, use hollowed-out lemons and limes as mini vases. Perfect for a whimsical and sophisticated Citrusy Summertime Bash.
DIY Lemon Garlands and Hanging Decorations
Add zest to your party space with DIY lemon garlands and hanging decorations. Dehydrate lemon slices and thread them onto twine for a delightful garland. Craft lemon-inspired bunting using paper, and add lime green accents for charming decor. Get creative and let the lemony fun begin!
Frequently Asked Questions (FAQ)
1. Can I Use Fresh-Squeezed Lemonade in Advance?
Absolutely! Fresh-squeezed lemonade can be prepared in advance to save you time and ensure you have enough for your guests. Simply squeeze the lemons, mix in water and sugar to taste, and refrigerate the lemonade in a sealed container. We recommend preparing it a day before the party for the best results to allow the flavors to meld. Before serving, stir the lemonade well and add ice cubes to keep it refreshingly chilled.
2. What Are Some Creative Alternatives for Alcoholic Lemonade?
For those looking to add a twist to their lemonade offerings, there are plenty of creative alternatives for alcoholic lemonade. Mix your classic lemonade with a vodka, gin, or rum splash to create zesty and refreshing cocktails. For a non-alcoholic yet bubbly option, consider adding a splash of sparkling water or soda to your lemonade, elevating it to a sparkling lemon refresher. Remember to label your alcoholic and non-alcoholic options clearly, so your guests can choose their preferred refreshments.
3. Where Can I Find Disposable Drinkware and Napkins?
For the utmost convenience, disposable drinkware and napkins can be easily found at Smarty Had A Party online store. Smarty offers a wide selection of stylish and practical plastic tumblers, carafes, and disposable paper beverage/cocktail napkins perfectly suit your Citrusy Summertime Bash. From lemon-inspired designs to vibrant colors, you'll find the perfect pieces that complement your lemonade frenzy and make cleanup a breeze.
4. How Do I Handle Guests with Citrus Allergies?
As a thoughtful host, it's crucial to cater to your guests' dietary needs and allergies. If you have guests with citrus allergies attending your Lemonade Frenzy, consider offering alternative drink options that don't include lemon or lime. Opt for refreshing beverages like fruit-infused water, iced tea, or flavored lemonades made with non-citrus fruits like berries or watermelon. Make sure to clearly label the drinks and inform your guests about the allergy-friendly options available.
Cheers to a summer filled with lemon-scented happiness and memories that will forever warm our souls. Until we meet again for the next Lemonade Frenzy, keep smiling, keep sipping, and keep celebrating life's little zestful wonders!