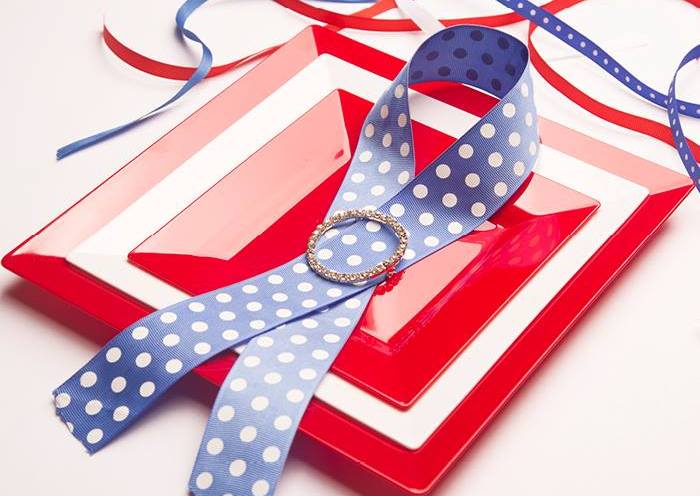 Labor Day Essentials for a Small-Scale Celebration
Labor day or May day is the unofficial end of summer and probably the end of the best party season too. It's a great time to throw a party and revive those summer memories with your favorite people you made.
However, throwing a party can be daunting, whether you are a pro or a newbie. But a few professional tips and essentials can help arrange an epic party. We have found some great essentials that'll help you upgrade your labor day holiday.
Get Stylish and Classy Invitations for Your Labor Day Party
In the technological world, where everything is digitized, we've lost some vintage traditions that used to be part of our celebrations. And one of them is the fancy and classy invitation cards. 
Remember the excitement when you receive an invitation card for a party? For your next labor party, create similar classy and stylish invitations to invite your guests. But, don't know how to get there or where to start? 
It's pretty simple to create an invitation card for your party; all you have to do is search for the epic invitation card designs that excite you, do some edits if needed, and print them out. Pinterest is a great platform to look for fancy and epic invitation card designs. 
Candle Lights for Outdoor Party Settings
If you plan to party outside, you'll have to work on the lights and ambiance to make everything detail of the decor stand out in the scene. And what the candle lights are capable of. 
Instead of having plenty of lights in the scene, consider using candlelights for the tables. Keep the leading lights dim, and add epic ambiance to the stage by placing the candle lights on the table. 
This way, the table's ambiance, and decor will stand out, no matter what color scheme or set you use on your table's top. These are pretty easy to source; if you count to find them in the dollar store, you'll definitely find them in the online stores. Do some research, look for sales, and get them the best deal you get. 
Portable BlueTooth Speakers
Can someone imagine a party without the music boosting your energy? You can throw a party without the music, but it can't be an epic party. Music literally injects energy boosters into your mood. 
And, when it comes to the party music, you'll need some epic sound systems or at least good speakers that'll throw good sound waves at you to make you dance. But, of course, if you are partying outdoors, portable Bluetooth speakers are the best choice. 
Nowadays, Bluetooth speakers have gotten better and better; they come with a bigger battery, excellent sound quality enough to cover a small celebration space, and last but not least, they come at a very affordable price. 
Disposable Serving Wares 
When planning to host plenty of people at an event, you'll need to look for some elegant and fancy serving ware that'll coordinate with the party's theme. There are plenty of serving ware options out there. 
However, when choosing serving wares for your party, you should consider the cleanup factor because you'll have to spend plenty of time washing a pile of dirty dishes in the kitchen after throwing a party.
Get disposable plastic serving ware to make the after-party cleanup hassle-free. Invest in some finest quality disposable plates, serving trays for parties, plastic mini serving trays, and plastic serving platters. 
The disposable serving platters and trays are the perfect choice to use less serving ware. Consider serving everything on one platter, making you use fewer party supplies and the hassle of refilling. 
Patriotic Tablecloth
Red, blue and white are one of the most prominent themes for labor day parties. And if you are planning to have it for your next labor day party, the patriotic tablecloth is the must-have item you should have on your party shopping list.
Even if you haven't chosen the red, blue, and white party theme, the patriotic tablecloth will still look fantastic to give a little patriotic feel to the party. At last, May Day belongs to the history of America. 
Patriotic Canopies
To plan an outdoor party, you'll have to make arrangements to block the sun's scorching heat. The patriotic canopies can be an excellent choice if you are partying outdoors with the patriotic theme. They're easy to set up and perfect for small celebrations. 
They'll complete the entire look of your patriotic theme party by coordinating with the red, blue, and white colors. You can set them up over the table, so they stand out, along with patriotic table decor. 
Classy Napkins
Napkins are mainly used for upscale and formal settings. However, they can elevate your table decor as a great decorative piece. The napkin will instantly add nice touches to your table decor, whether you are throwing a casual labor party or a small celebration with royal offerings. 
Consider adding patriotic or fancy napkins to your table decor to make things communicate formally on the table. Also, you can present them on the table by folding them into different shapes. 
There are plenty of folding techniques that you can learn and can entirely change how you display the napkin on your table. Google up things to search for napkin folding techniques that excite you the most. 
Sunscreen 
Labor day marks the unofficial ending of the summer seasons, but it still would be hot outside, and the scorching sun can tan your skin in a few minutes. So good quality sunscreen is a must-have thing to apply to your exposed body parts before getting into the party. 
Apart from using it yourself, offer it to the guests. Your guest isn't likely to remember the sunscreen, so it's a good gesture to show them the care and compassion you have for them. Also, look for the sunscreen online, as there would be online sales offers that will make it easier for you to buy a bunch of them for a small celebration.