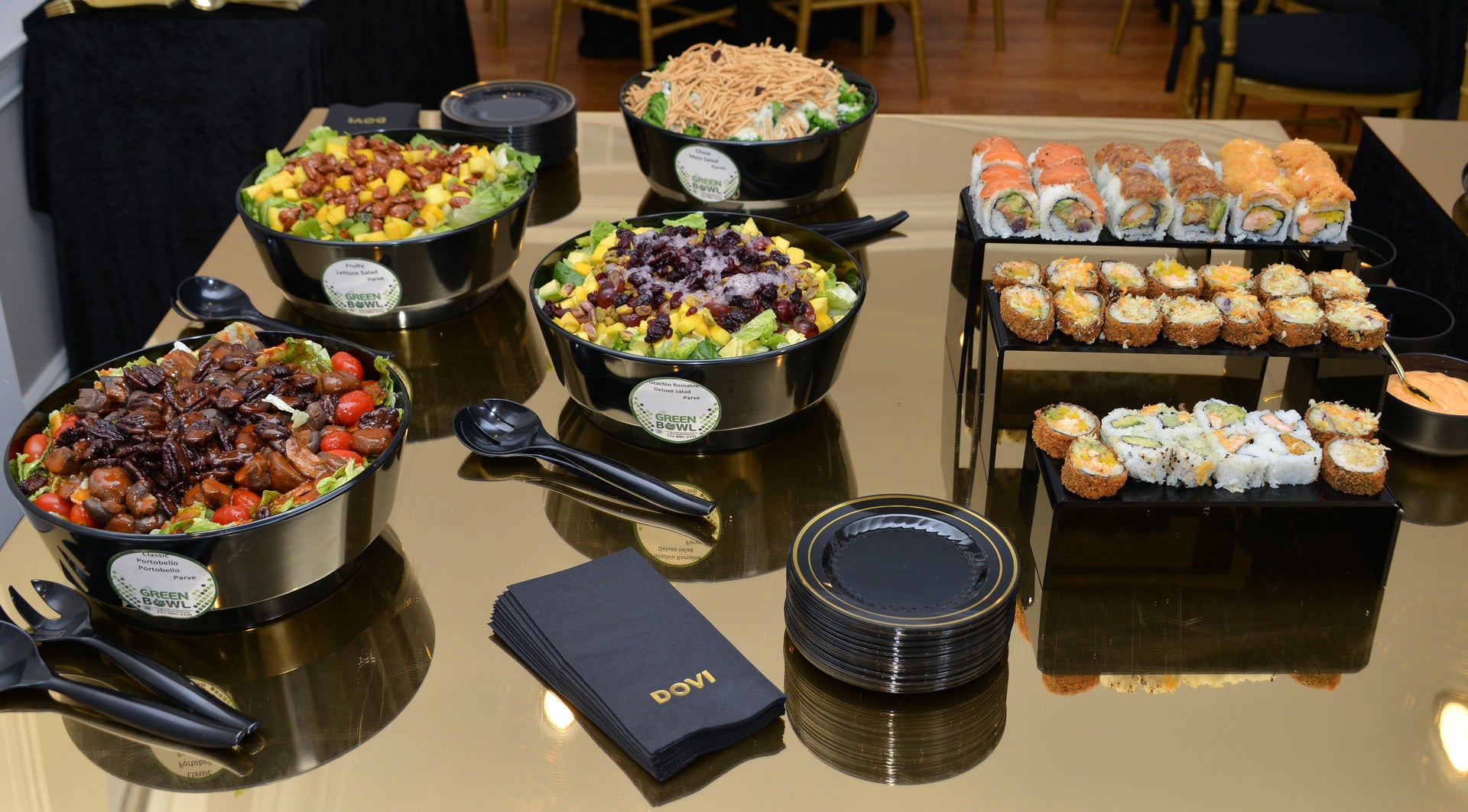 How to Throw an Elegant Buffet-Style Party?
Is it time to throw a party? Or perhaps you're looking for a new way to entertain? A buffet-style dinner party is an easy, elegant way to serve dinner for your friends and family. It's also surprisingly inexpensive if you don't mind doing some prep work yourself—and even if you do! The key is planning ahead so that everything goes smoothly when guests arrive. In this article, we'll show you how to throw an elegant buffet-style dinner party with ease and style!
Buffet-style parties are a great way to entertain. They're also a great way to save money since you can serve less expensive dishes and more people at once. But don't think that just because it's being held in your home means you can't throw an elegant party. You don't need to be a professional chef or have an enormous mansion for your guests to have fun!
Pick a Party Theme
There are many options to choose from. First, think about what your friends and family enjoy doing together, and then brainstorm ideas for how to incorporate that into your party theme.
For example, if you want to throw a memorable birthday party for your dad, who loves golfing, you could have each guest bring two bags of golf balls and then play a friendly game on the lawn while enjoying delicious food and drinks. Likewise, if your wife loves baking desserts with her friends, ask everyone to bring a favorite dessert recipe (or dessert), so everyone can try them all out!
Plan Your Menu Around Buffet-Friendly Foods
If you want to throw a buffet-style party, keep in mind that it's best to plan your menu around buffets. Buffet-friendly foods are easy to serve, eat, and clean up, so they cut down on time spent at the table and clean up afterward.
Examples of buffet-friendly foods include sandwiches (cold cuts or cold cuts with cheese), salads (pasta salad or potato salad), pasta salads, seafood, vegetable trays, and fruit trays. If you're worried about having enough food for everyone or having leftovers that no one wants after the party ends, ask guests if they can bring a side dish instead of asking them to bring an entire meal.
Prepare Everything in Advance
Plan your menu. You may have noticed that we didn't mention anything about wine or beer because it's not necessary to serve alcohol at a buffet-style party. However, you can still ensure plenty of beverages are available for guests who want to indulge in something other than water or seltzer. 

Make all the dishes ahead (at least 48 hours before). Cooking at home gives you more control over what goes into your food—you don't have to worry about additives and preservatives like you would with takeout or delivery! It also means that once things start heating up at home, they'll be ready when they're needed by hungry guests who are starting their meal with appetizers but will probably end up finishing them off around closing time because everyone just can't get enough deliciousness on their plates!

Set up tables according to how many people will be attending each table—this way, everyone can sit together without having too much room between neighbors who might feel uncomfortable being close enough together during dinner conversations; also, make sure there's enough space between chairs, so no one feels cramped while sitting down for dinner either!

Prepare all serving ware beforehand, too, so everything looks nice when guests arrive after work later this week."
Serve Room-Temperature Items Whenever Possible
There are a few good reasons to serve room-temperature foods at your event. First, they're less likely to spoil, so you won't have to throw out any food before it gets eaten. Second, keeping your food at a safe temperature will reduce the number of people who get sick from eating it—no one likes being sick! Thirdly, you'll save yourself some work by not having to reheat or rechill everything again before serving it.
Set Up an Elegant Buffet Table
To create a beautiful buffet table, start by using a tablecloth. You can choose one that matches the theme of your party, or you can use something more neutral for an elegant look. If you're going for elegance, avoid busy patterns that'll distract from your food and drinks. Choose something neutral, like black or white, instead—you don't want to make it too difficult to see what's on display! It should also be large enough so people can pass by without bumping into it but not too big, so it looks awkward in relation to your other tablescapes. On the other hand, if there aren't other tables nearby, feel free to go larger!
Create Labels for Each Dish
If you're planning to serve a buffet-style dinner, it's a good idea to create labels for each dish so your guests can easily identify them. You can use a label maker or make your own labels on the computer. If you don't have access to either of those things, don't worry—plenty of apps can help! For example:
Label Maker (Android)

Easy Label Maker (iPhone)

Easy Label Maker HD (iPad)
Use a Separate Table for Beverages
The table or tables where you place the beverages should be small and separate from the main buffet area. This will help keep things organized and clean. If your home is large enough, consider having two separate food tables—one for hors d'oeuvres and one for dinner—with a drinks table between them.
If you need more space to set up a beverage station away from other tables, then ensure you include a designated space for holding bottles of wine and liquor that guests can use at their leisure throughout the evening. It's also good to have an ice bucket on hand so people can fill their fancy plastic glasses as needed without waiting in line at the buffet table or hunting down an open bottle of water or soda elsewhere in your house.
Use Disposable Serving Trays and Plastic Utensils to Keep Things Neat
If you're throwing a buffet-style party, think about the logistics. A well-organized buffet table will make cleanup easier since the mess can be contained and ultimately thrown away.
Use disposable serving trays and plastic utensils to keep your guests from worrying about dishes or cutlery after their meal. Disposable serving trays are easy on your wallet, and they'll help ensure that everything is clear about whose plate is whose when everyone is enjoying their delicious food! Plus, with plastic utensils included in each party package (and sometimes even tumblers), all of these items can be purchased at just one store—and most likely at an affordable price too!
Remember the Table Covers and Fancy Disposable Plates
You can add a touch of elegance to your buffet by using table covers and fancy disposable plates. The table covers are available in plain or patterned designs and can be large enough to cover the entire buffet table. Fancy disposable plates are also available in various colors and patterns that complement your event theme.
You can also use plain black plates for your foods if you want them to stand out against the backdrop of the buffet table or if you're serving finger food (such as cookies) at an afternoon tea party, which requires smaller appetites than a sit-down dinner party would require anyway.
A buffet-style meal is a way to go if you're trying to throw a party that looks great and feels unique. The best part? It's easy to do! All you need is some food, a few helpful tips on how to set up your table, and some good music playing in the background. Also, remember that this type of party allows guests who may not know each other very well (or at all) an opportunity for interaction.