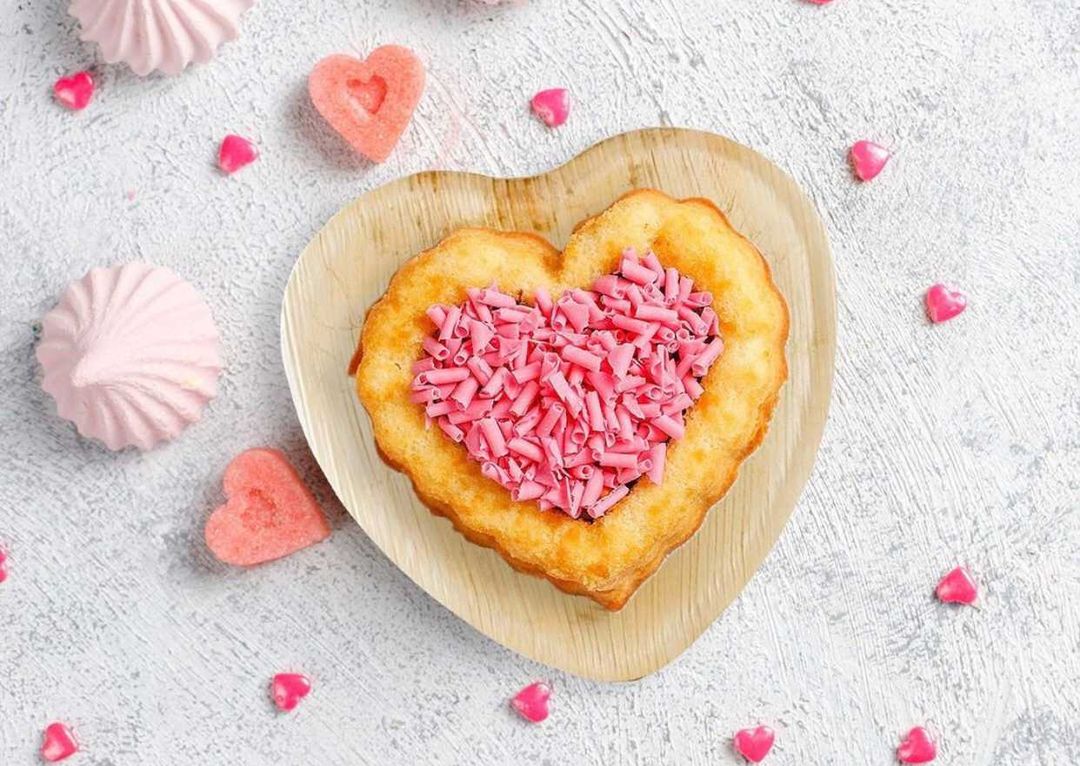 How to Throw a Chic, Zero Waste Party
What's up, Smarties? Hope you all are having a good time. Wondering about our topic of the day? We thought of talking about party planning today. 
You might have noticed that the zero-waste lifestyle has become a popular trend in recent decades. There's a reason for this. With time, people have come to understand the significance of the environment. This realization has pushed people to take action to protect the environment. You want to contribute too, don't you? Tell you how to? You can break the unsustainable production and consumption cycle by throwing zero waste parties! So why are people reluctant to throw zero waste parties, then? The answer is simple, people have misunderstood the idea. They think throwing a zero-waste party can make you compromise on aesthetics and fun. That is not true! You can throw a chic, elegant, and fun-filled zero-waste party without damaging the ecosystem. 
Smarty had a Party will be an excellent handbook for you party freaks to throw the most elegant zero-waste party with our compostable tableware and eco-friendly biodegradable dinnerware. We create 100% eco-friendly biodegradable dinnerware, and fully recyclable plastic tableware here at Smarty Had a Party for your perfect party. Buckle up, Smarties! Here is our guide to throwing the most perfect eco-friendly party! 
Inviting Without an Invitation?
No party is complete without an invitation, is it? But using paper for invitations is so outdated. These invitations, as we all know, end up in the trash can at the end of the day. Our suggestion is to use email! Hear us out. There are several advantages to email. 
They are easy to type out and send.

Doesn't take a long time to deliver. You will save on postal charges too! 

You can see whether the email was delivered or not, so there is less chance of misunderstandings. 

Because these invitations don't use paper, there'll be zero paper waste.
Decorating Your Party
Instead of buying decorations from a store, try to make them yourself. This will make your party have more of a personal touch! Plus, the decoration cost will be significantly less. There are instances where you can rent some decoration items. When you take things for rent, you have to return them. So you wouldn't create unnecessary waste and throw them away later. If you have previously used party decorations, try to reuse them! 
The tablecloth and napkins can be considered practical yet decorative items. How? They complement your party and protect your table from scratches and spills. Instead of using paper napkins, use cloth napkins. We offer a range of table cloths and napkins that'll level up the elegance of your party. You should check them out.
Zero Food Wastage
The delicious food served at a party stays in the guests' minds for a long time. But sadly, there's a lot of food waste produced at a party. To reduce this waste, you can call or text your guests for their confirmation and prepare the food. By doing so, you will not have extra food to throw away. Another great way to reduce food waste is to donate the remaining edible food from the party to a food bank. People with difficulties can have access to food through the food banks. Also, when serving snacks, try to serve finger foods that won't make your guests use a plate. You can also give your guests refillable bottles filled with refreshments and have different stalls. This will reduce waste. 
How to Serve Your Delicious Food!
Our disposable party plates, eco-friendly flatware, and eco-friendly palm leaf trays are 100% biodegradable and decompose on dumping. Our disposable party plates and eco-friendly silverware are made from naturally dried palm leaves, making them beautiful and alluring. All our eco-friendly and disposable plates and trays have a beautiful finishing and nice texture too. We have a wide variety of designs and shapes in our eco-friendly palm leaf trays you can choose from, such as 9" Bear Natural Palm Leaf Eco-Friendly Disposable Trays and 9" Fish Eco-friendly Palm leaf trays, 9" Frog Natural Palm leaf eco-friendly disposable trays. The disposable party plates and eco-friendly flatware go well with any selected theme for your parties. Do we only have eco-friendly plates and trays? No. We have a range of stylish biodegradable soup bowls in different sizes and shapes. Palm Leaf Eco-Friendly Disposable Soup Bowls and Square Palm Leaf Eco-Friendly Disposable Soup Bowls are two such bowls. We also create compostable and biodegradable utensils. Our utensils are mainly made from birchwood, bamboo, and palm leaves. All these materials are renewable, which makes our products eco-friendly! Add beauty to your party table by pairing your plates with our Silhouette Birch Wood Eco-Friendly Disposable Wooden Cutlery Set.
When we talk about sustainability and eco-friendliness, it is impossible to not talk about a concept. Can you guess the concept, Smarties? The 3R? Yay!
The 3R Formula
The 3R refers to the three essential terms used in waste management. That includes – Reduce, Reuse and Recycle. If you want to have a waste-free celebration, you need to reduce the plastic ware made from harmful chemicals and toxic materials that can lead to several health hazards. Reuse refers to items that can be used again for a celebration - for instance, you can use the decor items and furniture from the previous party you threw to help minimize waste disposal. Finally, recycling is the most essential part of a waste-free celebration, as it allows the same plastic to be used repeatedly in different forms, and nothing becomes a part of the ecosystem.
Here is a goal for your next party,
Switch to Eco-ware.
Smarty's eco-ware is the new cool for the parties, as it acts as a great conversation starter due to its sustainability, look, texture and elegance. People will want to talk about why you decided to go green and opted for compostable tableware. Eco Friendly biodegradable dinnerware is essential for a green environment and zero waste parties. One thing about compostable tableware is that it can be composted in any thermal environment, which can then be used for various purposes.
Choose our biodegradable palm leaf or fully recyclable plastic dinnerware today and throw effortless, chic, zero-waste parties.