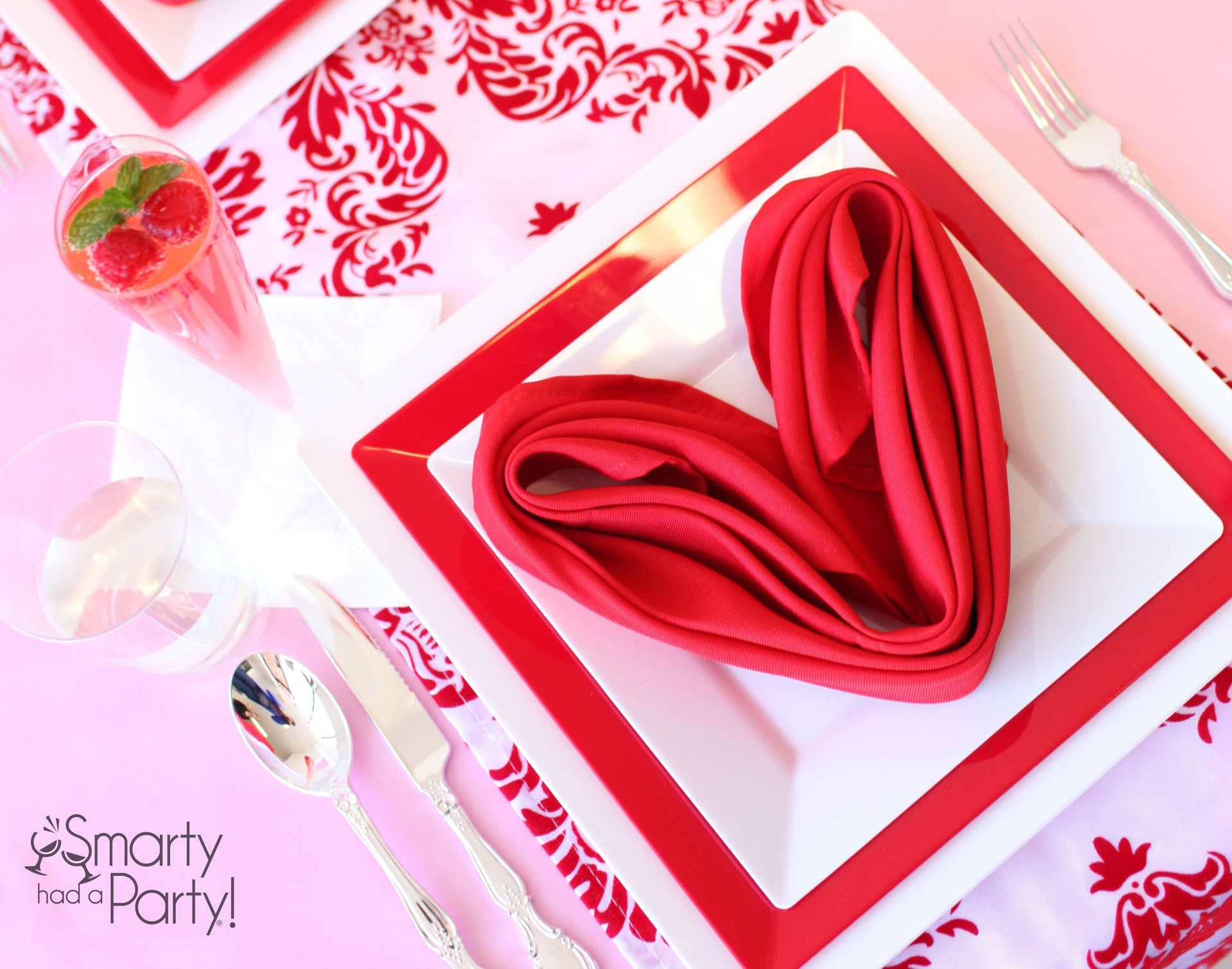 How to Plan a Lovely Valentine's Day Dinner at Home?
The day of lovers is around the corner, and if you intend to plan a lovely dinner for your significant person, the earlier your planning begins, the more you have the time to think, plan and manage.
When it comes to special occasions, everyone gets nervous to impress their significant person with lovely surprises. Whether you want to throw an epic party or want to plan a lovely dinner party, we have come up to help you plan a fabulous valentine's day dinner at home. Stick to the end to find out what are the important things that you shouldn't be missing on this special day.
Dinner Preparation
Dinner preparation is a must thing you will have to go through, so why not prepare it with your significant others.
It will bring the opportunity for you to spend quality time with them and indulge in the evening. Open up the bottle of wine and let this warmful evening happen spectacularly.
Head toward the local shopping store or a Dollar store to shop for groceries and ingredients needed for the recipes. Shopping together can be an excuse to know each other's likes and dislikes.
So in the future, if you ever plan a surprise party, you know what they will fall for and what party theme you wouldn't like to be around.
Create a Romantic Environment
Setting ambiance will set the mood of your guests as warm light positively affects the human brain and activates happy hormones.
Set the mood of your guests with lighting, decorations, and table decor. Fancy centerpieces, scented candles, and elegant party supplies will bring elegance and aesthetics to your setup.
Playing with the light can bring impactful change to the decor as your dining place will turn into something mesmerizing. There are numerous things you can do to make a romantic ambiance.
Choose Your Drinks
When planning valentine's day dinner at home, drinks are a must to go for as they would create a romantic environment for you and your guests.
Wine is the best option to go for when it comes to romantic dinner at home. Be ready to have a bottle of red wine and other drinks that you and yours would love.
However, drinks selection depends on the items you are serving on the meal menu. Like, red wine is best for steak and other meats. This way, you can choose perfect drinks according to your meal menu.
Make sure to have a collection of elegant plastic champagne glasses that would enhance your wine drinking experience.
Wine isn't just about drinking it, but the drinkware you hold while drinking carries your personality and style.
When you are shaking glasses together, make sure you are shaking good ones like fancy plastic champagne flutes.
Dress up your Table
Your table is a place where you and yours will be spending most of your time as, after all, it's a romantic dinner. So, dressing up your table can make a huge difference in the dinner arrangements.
Elegant table set up, fancy serving wares along with adorable napkins, and creative centerpieces will elevate your table's decor.
Moreover, use an elegant dinnerware set that comes with the premium set of plates and other serving wares to transform your table's profile.