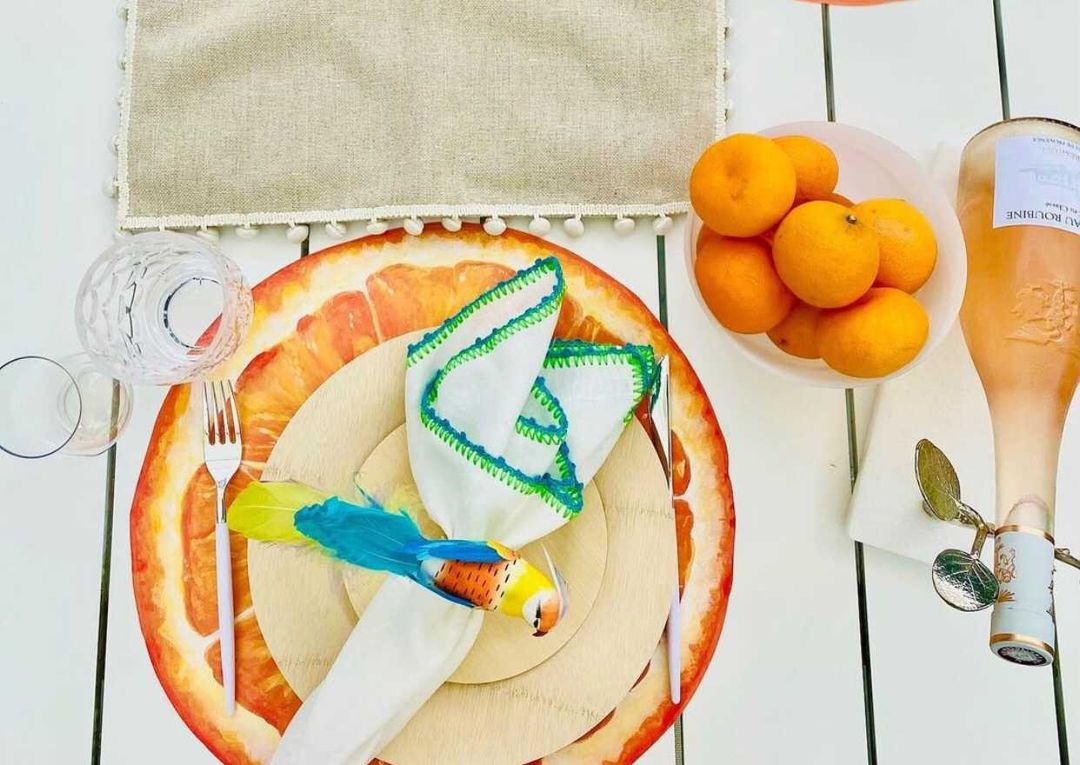 How to Organize a Fun Beach Party?
Give your summers a kick-start by organizing your fun beach party. Beach parties are the most exciting part of summer. You get to relish the great outdoors, pleasant weather, and great food. However, things can be challenging to handle if you throw your beach party. Selecting the menu and setting the perfect table requires good management. At SmartyHadAParty.com, we will help you arrange a fabulous summer beach party table with our plastic party supplies and beautiful party dinnerware that match the pleasing environment of the beach.
Here are a few tips to follow to throw the best beach party ever:
Prepare in Advance
Take paper and pen, write down everything you need for the party, and don't worry about the tableware. Instead, leave that to us so you can better focus on other matters. Our elegant disposable summer tableware is everything you require to have a unique beach party.
Planning
Planning is the most crucial step before doing anything related to organizing the party. First, you must know exactly what you want. Then, make a guest list, choose the right location, sync everything to create a lovely vibe, and to top it all off, don't forget to choose our elegant disposable summer tableware. We have a wide variety of options for picking your favorite choice.
Choose Low-Maintenance Tableware
Don't get confused between low-maintenance tableware and gross one. Bring a dose of elegance combined with sophistication to your beach party with our beautiful party dinnerware. Our disposable dinnerware set is easy to carry outdoors. In addition, you can dispose of it, which will get degraded into the environment, leaving you without worrying about cleaning the disposable dinnerware set.
Keep Your Guests Hydrated
Proper hydration is of immense importance at any outdoor party in the summer, especially for beach parties. The reason is the dehydration you get from excessive sweating at the beach. Serving some chilled cocktails in our elegant plastic drinkware will keep your guests hydrated in the heat. Our elegant plastic drinkware is exquisitely designed and economically priced. Whether you are entertaining 100 people or just your family members, our elegant plastic drinkware will suit you perfectly. 
Serve the Meals Buffet-Style 
How you serve the food sets the whole mood. That is why we prefer you serve the meals in buffet style. Make sure you choose the right party serving ware because that will be your food's first impression. Try our party serving ware and disposable plastic plates to serve the food elegantly. Our party serving ware's chic design and durability will make your food even more pleasing. 
Go Green with the Eco-ware
Choosing eco-ware for the parties is the most straightforward way to take the proper steps towards the sustainability of the ecosystem. Eco-ware degrades in the environment after about 90 days and has no harmful impact. Choose from our beautiful party dinnerware and eco-friendly tableware for a guilt-free beach party.
The famous green party concept is an absolute hit in 2022, primarily because people are increasingly turning to nature and natural materials. The symbol of this party is the green color, i.e., the color of the environment in which the party is held - whether it is a beach, meadow, forest, or river. This concept emphasizes natural decoration, without too many artificial materials: wooden tables and chairs, fresh flowers, and natural fabrics, while most of the ornament and atmosphere are natural in which the wedding is held or the beach! And since it is a beach, white stone and blue color are an indispensable part of the decoration of every party on the beach.
Beach Party Themes

Nothing Without a Palm Tree
Place the palm on the inflatable.
An inflatable palm tree is the first on your list of essential entertainment accessories to be on the beach. They are ideal if you are trying to create a desert island theme. They are 5 feet high and inflate very easily. They can be half-buried in the sand if you are on the beach and in the sun. The best thing about inflatable palm trees - there is no danger of falling coconut to injured guests. To make the palm trees stand out, even more, place a few crabs and coconuts to get an even better effect.
When it comes to the beach, you have many options for themed party decorations! We will offer you some of the most beautiful to make your party unique and memorable!
The desert classic is the perfect theme for a boho party if you want to gain elegance and give a different tone to the seascape. This theme enriches the natural environment with colors that complement or add bold styles to the gentle blue of the sea. The theme is inspired by desert shores, shores with golden sand or fortifications and old temples, but with a completely extraordinary feeling.
 Moroccan style of beach party has been in trend for a long time, but every year it is one of the most sought-after styles! The best part of choosing a Moroccan theme (besides being unusual) is that you can play with colors, decorations, serving, and details. This is a colorful and subtle theme, where the environment, atmosphere, and good fun are most appreciated. Guests seated on comfortable silk pillows under the canopy, surrounded by lanterns in the sand, will experience a unique experience by the sea in this elegant atmosphere!
The California style of the party changes with age, and each season presents a different decoration. The Californian style is, above all, elegant and fresh. Elegant settings of wooden tables and chairs with white silk bows, all-white guest clothing, bright decor mixed with wood colors, white large and small candlesticks on wooden pedestals, and sumptuous floral patterns are a key part of this style. Unrivaled elegance!