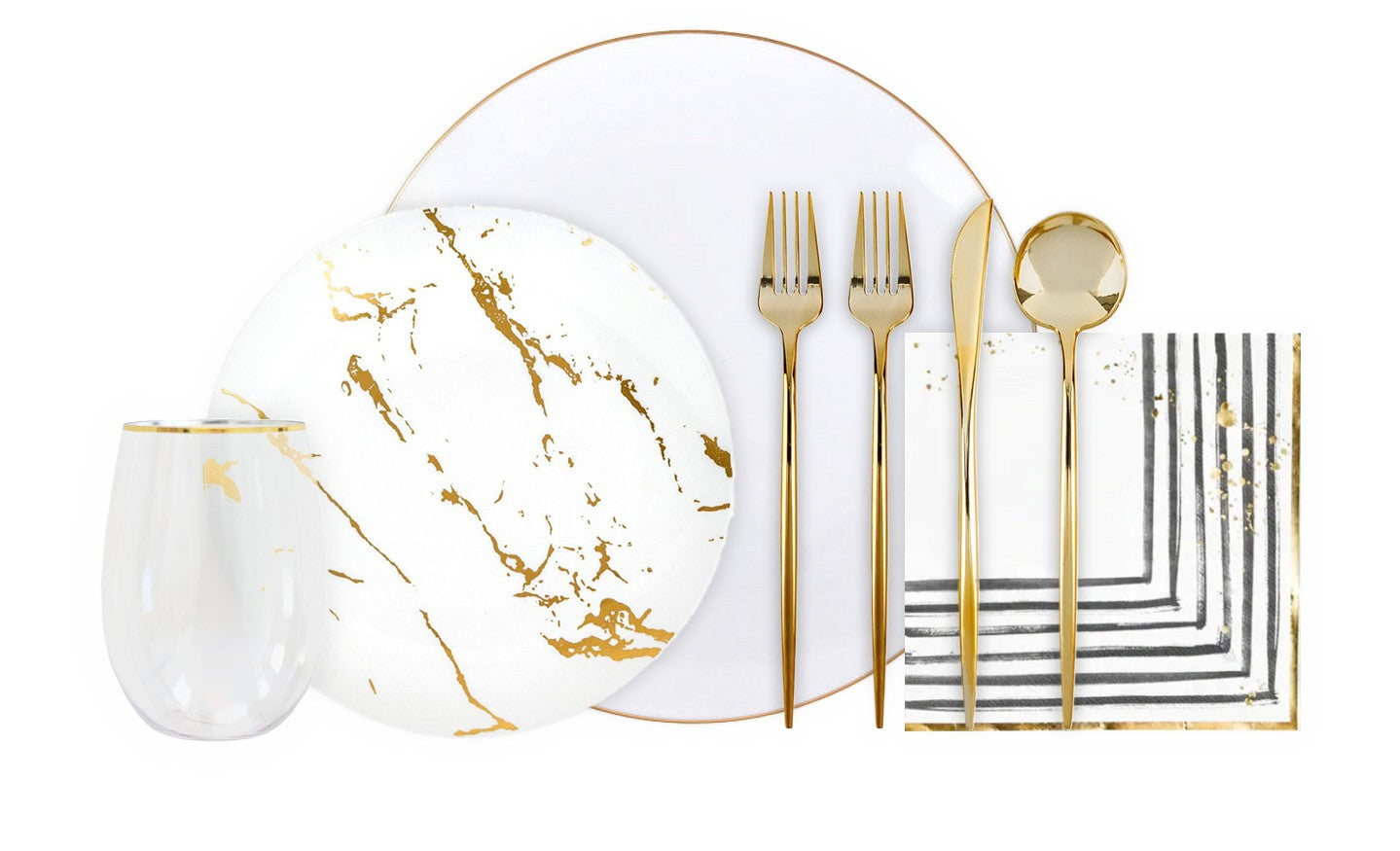 Disposable Plasticware - A Perfect Solution for a Summer Party
Picnic! Summer darling!
The picnic season is also officially open! Yes, it sounds impressive! Some look for beautiful places for their special occasions and parties, while others make those same places beautiful and unforgettable. Of course, the old charm of picnics, already known to everyone, will make your party memorable! However, birthdays, bachelorette parties, baby showers, and even smaller weddings take on a completely different dimension.
But, as we know that not all entertainment is in the drink, we bring a lounge tent with it, which will serve as an ideal place for socializing and enjoying. Of course, there is also food in popular food boxes and a stylish and functionally decorated outdoor space so that you can fully enjoy it. You can complete the whole event with an open-air cinema and round it off with additional sleeping tents so you can spend the entire night on site. So, it's up to you to choose the place, whether it's your cottage or maybe a yard with a meadow, we're ready.
Summer - the season of vegetables, fruits, and berries. The right time to prepare salads, soft drinks, and beautiful and practical dishes.
Plasticware that will make it much easier for you to organize a picnic:
Do you make a salad on a simple deep plate? Instead, use a bowl with handles and special spoons for the salad, which helps to mix and serve it efficiently.

Use disposable utensils, which will make your party more accessible and are ideal for outdoor use! For example, put the sauce in the middle, and serve chopped cucumber, paprika or spices in other compartments. You can do the same with fruits and sweets.

Dishes on two floors can also be used for berries and vegetables and small pastries, muffins, and small cakes.

Serve lemonade in a plastic jug that looks crystal and comes in various colors and patterns!

Large plastic bottles will be an excellent choice at home and on trips and other events.

Original plastic jars with lids and handles are also excellent for the youngest.
With the lovely summer fast approaching, we all want to have some free time and warm days to enjoy the beach, sunbathe, have some backyard barbecues, relax by the lake, and have fun with family and friends. But it also means that we have to get out of the routine of recycling, composting, etc. Don't worry! You are all covered at SmartyHadAParty.com. Let us be your partners in your relaxing 'Summer Parties' this season because Smarty Had A Party has everything you may need to throw a unique and unforgettable party. 
We offer an excellent range of drinkware, plasticware, and disposable plastic dinnerware, from premium plastic flatware to fancy value sets – all are one-of-a-kind with their durability, sturdiness, and elegance.
With plastic tableware sets intended for disposable use, you won't have a bulk of utensils lying around because you can simply throw them away after you are done celebrating. Disposable dinnerware sets are lightweight and compact, making them easy to transport for picnics and outdoor parties. Another benefit of using our disposable party dinnerware sets is that they are pretty much affordable compared to the other choices available in the market. Increase your entertainment level with our disposable dinnerware sets.
We shouldn't forget the drinks when speaking of a refreshing, fun summer party. A summer party is all about refreshing, cool drinks. So serve them right with our elegant party drinkware. We put all the love into creating this collection of sleek party drinkware to make your special moments extra special. The right glass for the right drink intensifies aroma, color, and taste. Try our premium party drinkware, and be sure that its aesthetics will have a surprising effect on your guests.
This summer, take your guests to a tropical paradise with our Premium Plastic Tableware and fancy value sets. Our premium plastic tableware is perfect for formal and informal events. Their premium design will make your event splendid. Another thing about our plastic tableware is their durability and texture and that they are stronger than paper plates. Our fancy value sets are perfect for a deluxe summer party.
Let us introduce you to some even more exquisite collections that include disposable silverware, disposable plastic serving ware, and plastic flatware. Our disposable silverware features the refined aesthetics of silver and gold, enhancing the feel and look of a meal. In addition, disposable silverware is made of BPA-free, non-toxic materials, ensuring the health of every guest at the party.
According to research by Michel, who is a chef at Oxford University's Research Laboratory, eating with attractive cutlery captures the diners' attention more. It increases their joy towards the meal they are eating. Speaking of that, our plastic flatware is just that with its design and texture. Our plastic silverware gives your table a unique form of deluxe that is irreplaceable.
The aesthetics of your food is equally important as its taste. Serving the food in our plastic serving ware will do the job perfectly. So, make your food captivating with our disposable plastic serving ware and elegant plastic plates, and cheer up this summer with our stylish plasticware.
You just need to provide the appropriate setting and aesthetically arrange the outdoor space. We eat with our eyes, so you need to arrange the prepared food nicely, which will help and facilitate our disposable plastic utensils, which we have already talked about! 
Food, dishes, and decorative elements will look best if they are in one style. An English picnic on the grass or Scandinavian simplicity is the most commonly used motif. Be creative and make a spectacular garden party that your friends will remember for a long time.
Food served attractively outdoors in an appropriate environment becomes an unforgettable culinary and aesthetic experience.
In summer, summer is the ideal time to organize a party in your garden for your friends or spend unforgettable moments in nature together. So, emphasize your individuality, embrace eccentricity, and consider these tips for an exciting and happy party!