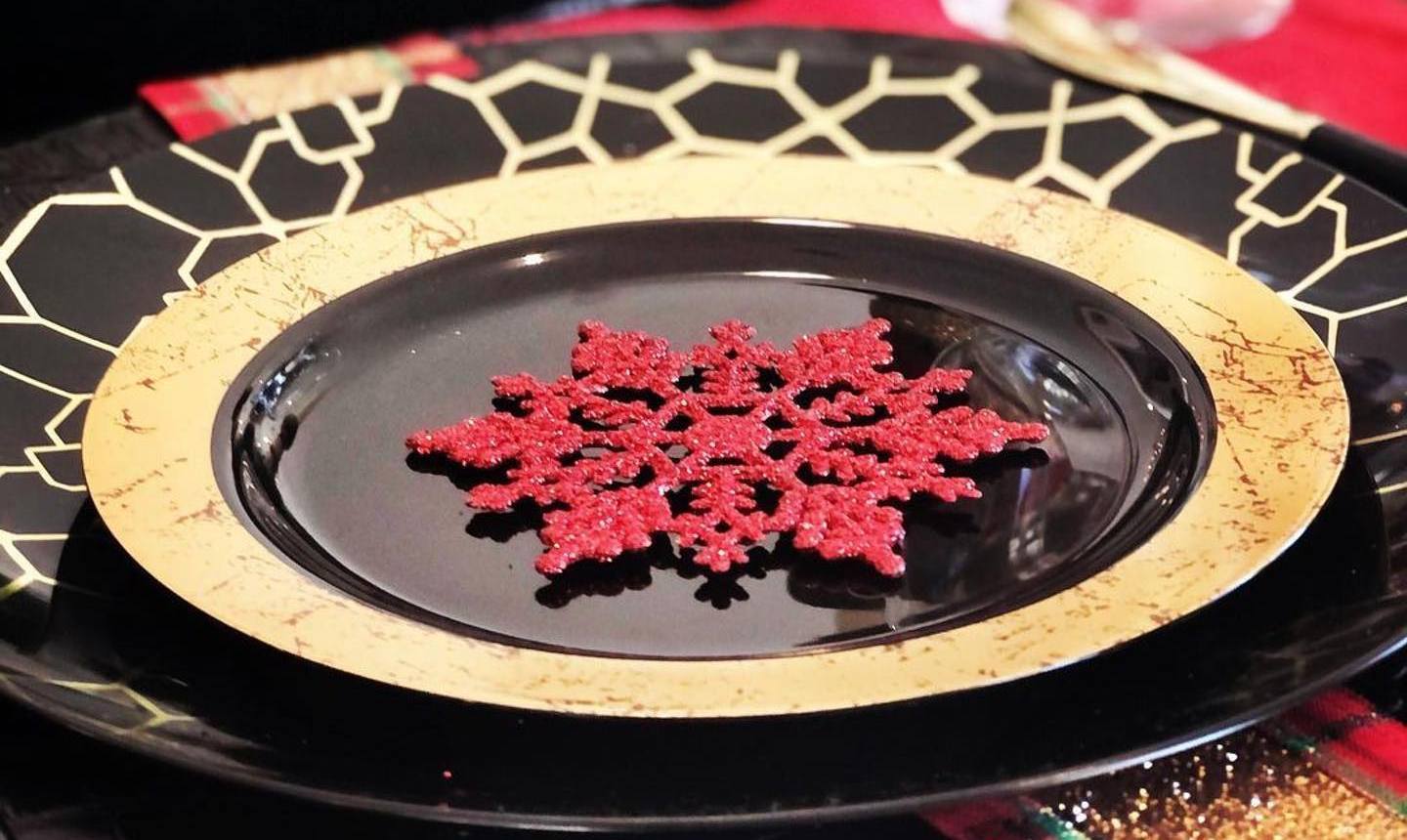 How to Decorate the Table for Christmas?
If you are hosting a Christmas party this year, your table should be as memorable as the menu. Christmas is unquestionably the time of the year all of us have been waiting for. It provides us an opportunity to get creative with our tablescapes.
You don't have to break the bank to decorate a beautiful Christmas table. Our lovely Christmas table decoration ideas are ready to inspire you whether you want something contemporary, traditional, bold, or beautiful.
1. Table Runner
The table runner is the first thing to consider when we plan to decorate our table for any event. It not only provides protection from different spills and stains but also plays a significant part in pulling off a gorgeous table setting.
Various table runners can instantly transform your simple table into a perfect Christmas table. Red and green are the perfect colors for Christmas; without these, Christmas looks incomplete.
Try dressing up your table with red or green table runners. A white table runner can also go well with your Christmas theme if it has Christmas tree patterns. Try to stick to table runners with Christmas colors or patterns.
You can also choose table runners with Santa, Christmas candies, reindeer, or Santa hats. However, you can skip fabric table runners and burlap table runners if you want a festive look for your Christmas table.
2. Decorate With Burlap Runner
A burlap runner as a centerpiece is an excellent place to start. Using a runner instead of a full tablecloth allows you to show off the rustic kitchen table while saving your table from stains. 
Burlap runner pays tribute to the festive season and pairs well with candles, lanterns, and mason jars.
3. Festive Napkins
You should never underestimate the power of napkins and ribbons, as they can totally change the look of any table. A red ribbon tied beautifully around your napkins in a bow will add a festive feel to your table setting. It will feel like opening a gift before lunch is served.
The napkins don't have to be red or green for your Christmas table. You can also choose shades of silver for setting up your Christmas table.
If you prefer a more subtle look, a white and snowy scheme is ideal for Christmas. You can choose silver napkins for decorating your Christmas table and wrap up these napkins with elegant napkin holders made from twigs and sprigs. Seasonal plants or flowers can also be wrapped around the napkins to give a rustic touch to your table.
 Plaid napkins are also great for Christmas decoration, so it's time to try them out and see how wonderful they look.
4. Incorporate White Candles
Candles are the perfect additions to any table setting, be it Christmas, Halloween, or Thanksgiving. Adding white candles of any shape or size to your table will look great while providing functional light and scents.
You can place white candles in glass jars or decorate them on beautiful candle holders to enhance the look. They will look fantastic whether you arrange them close together or spread them out among other decorations. Keep the candles away from greenery or paper napkins to avoid fire hazards.
5. Add Rustic Lanterns
If standard string lights aren't cutting it, it's time to add some stunning lanterns to your holiday table. This versatile accessory can serve as a centerpiece while adding some natural glow to your table. There are plenty of options on the market, whether you want to keep it traditional or try something a little more modern.
In keeping with the season's spirit, adding rustic lanterns and incorporating them into your table setting is an attractive option. Lanterns are great because you can fill them with your favorite decor pieces without occupying space for your plates and dishes. You can add candles to keep things simple and add more lighting or decorate garlands, string lights, and pinecones around the lanterns. This is also an excellent opportunity to add a splash of color to an otherwise neutral space.
6. Mason Jars
Mason jars are a great way to add color without feeling overwhelming. The jars are a fantastic decor piece with enough space to hold some of your favorite items. Using multiple jars, you can fill each jar with different accents.
You can fill these jars with pine cones, faux acorns, cranberries, candies, or lights. To make the jars look more seasonal, tie a piece of twine around the top or wrap a burlap strip around it.
 7. Incorporate Gold Accents
Gold accents can instantly add elegance and glamor to any table. In addition, gold accents will look great with red, green, and white decor, making your dining table feel more sophisticated.
This stunning color can be incorporated into dinnerware sets, plates, candlesticks, and other items. Also, look for gold accents in decor items you own, such as a gold lantern or a gold plate set.
If you don't own a golden dinnerware set but want to spruce up your Christmas table with golden dinnerware, then you don't have to worry because Smarty brings a large collection of plastic tableware for Christmas.
With Smarty's elegant disposable dinnerware for Christmas, you can jazz up your Christmas table without dealing with many dishes after the party. They offer disposable dinnerware sets in various designs and colors so you can pick your favorite dinnerware set.
8. Centerpiece
How can you go for your Christmas table décor without a centerpiece? There are many options for picking the best centerpiece for your table, depending on whether you want to keep your centerpiece modern or rustic.
A small Christmas tree decorated with different lights and ornaments can make a wonderful centerpiece. You can also use tree stumps as your centerpiece.
Tree stumps allow you to decorate items such as candles, miniature Christmas trees, or mason jars on top of them. It will save you space while catching the attention of your guests at the same time.
The best part is that you don't need to go to the store to get these. Instead, you can cut your own from a fallen tree in your backyard.