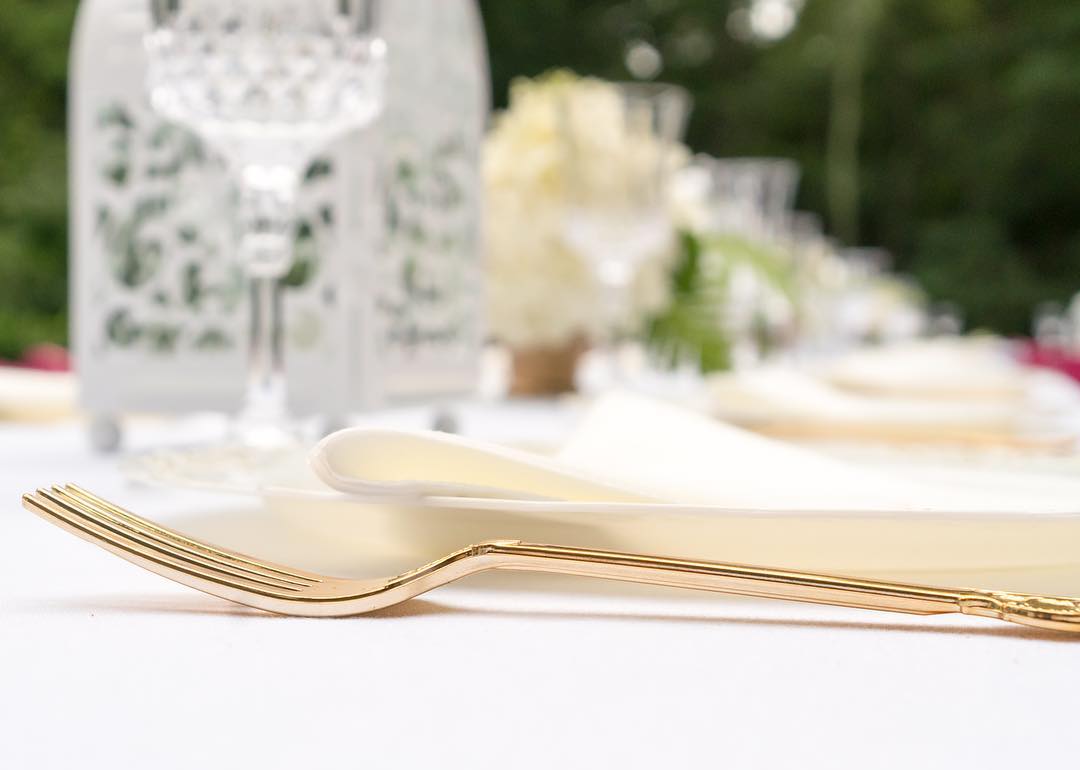 How to Decide Which Cutlery is Best for Your Party?
Forks, knives, and spoons are more than the cutlery sets. Your table is a centerpiece of any event, and the cutlery set completes your table settings. To provide your table finishing touches, the best cutlery set is an essential thing you should be taking care of while setting your table. 
Buying the best cutlery set is a daunting task, as there are too many options available out there which makes it even more difficult to pick the best one. Here, you will get a detailed buying guide to buy the best cutlery set for your next party. 
Decide your Budget
Cutlery sets come in a wide range, and the range varies with price. The first thing you should decide on is the budget. Your budget will decide what style, quality, and material you should be opting for. Flatware comes in different categories, such as open stock and box sets.
Flatware Categories
Flatware is sold in individual pieces and box sets. Individual pieces are affordable and best for you if you haven't made a long list of guests. If you are a college student or looking for affordable cutlery options for the picnic party, then opt for individual pieces of spoons, knives, and forks. 
On the other hand, exclusive box sets come with complete flatware items but at a different price. They are a bit expensive compared to the open stock individual pieces, but they are the best if you need a sleek flatware collection to cooperate with the table's decor.
The drawback of the box sets is if one piece is lost, you won't be able to get the individual piece to complete the set, as they aren't sold open stock.
Flatware for Upscale Parties
For upscale parties and formal dinners, rose gold flatware choice is a perfect choice as it would add glamor to your table settings. However, rose gold flatware comes in different materials. 
When you are out on the hunt for rose gold flatware, decide on what material you like as the weight differs from the material quality. You are going to spend a lot of time with the fork, knives, and spoons, so decide wisely. 
Flatware for Casual parties
Flatware for casual parties stainless steel is a perfect choice as it would enhance the profile of your table, plus it's durable enough to be washed hundreds of times. Stainless steel doesn't come at a cheap price, but there are other alternatives to it like elegant disposable cutlery.
Disposable flatware comes at a fraction of the cost, and they are easy to go with any theme and decor. If you are looking for affordable options, then a plastic party cutlery set we have got your back at the "smarty had a party" online superstore.
We have a wide range of disposable plastic cutlery that will enhance your table's profile at a fraction of the cost. Plus, they are disposable, so you won't need to wash them - instead, you can dispose of them. 
Final Verdict
No matter what flatware you choose from, always keep in mind the party theme and your table's decor. The flatware that cooperates with the table's decor and party theme will bring the best out of everything.