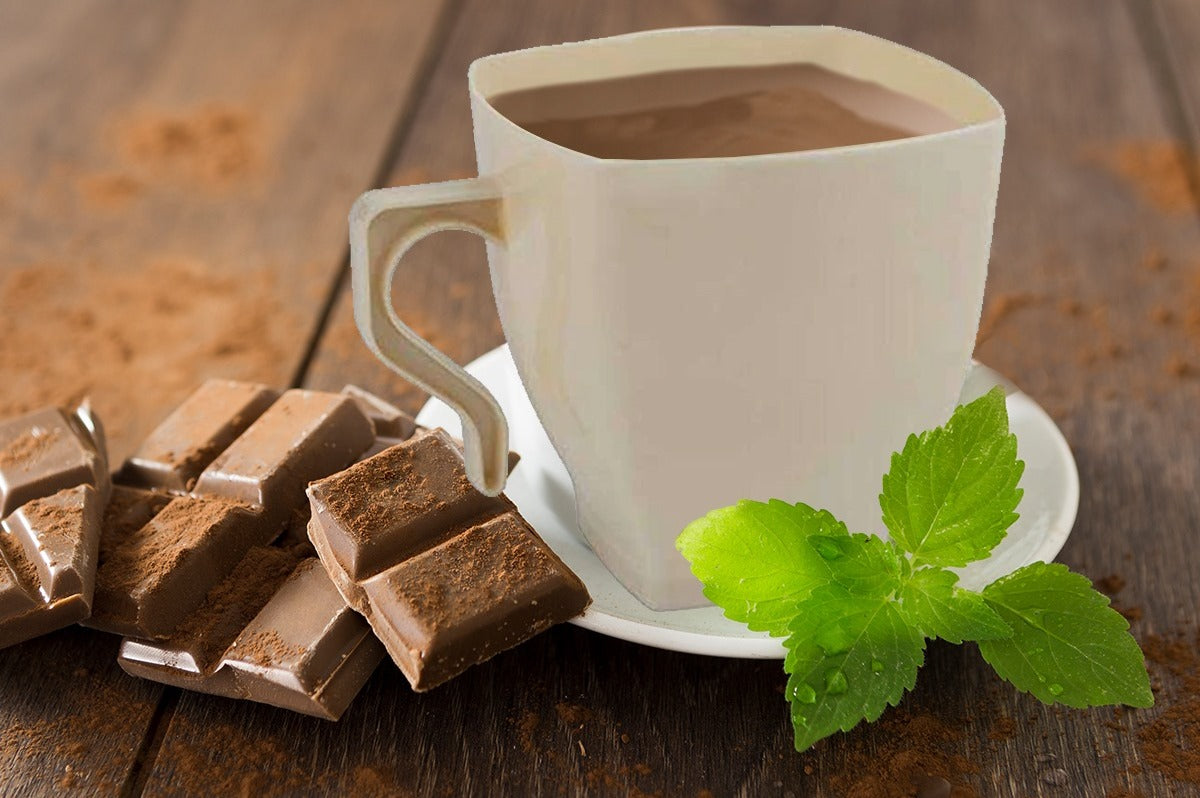 How Do You Make a Coffee Date Special?
Planning first dates can be difficult and highly confusing. One of the most common first dates is a coffee date. Since they don't cost a lot and are not time-consuming, they take place in a public setting, and how can we forget the mouth-watering taste of coffee?! 
A coffee date doesn't need detailed preparation, which might be fantastic news for all the lazy fellas. However, one of the unavoidable benefits of a coffee date is that it requires the least effort, time, and money. 
With just two disposable coffee mugs, a lot can change! So, are you prepared to have the best coffee date ever? We have listed some ideas that make for a beautiful date to calm your anxieties and fears.
The Perfect Date Venue!
Picking a suitable venue for a coffee date is more than merely seeking the most excellent and chicest place. Consider choosing a location that's out of the way, has a lovely ambiance, entertains you with soft music, and has a lot of audiences around. The environment and setting should be ideal for an unforgettable date.
Pick a location that feels like serving the most positive vibes. Choose a place or a cafe that is usually calmer and has a lot of seats so that you can always grab a table at your earliest. These two factors contribute a lot to the atmosphere!
First Impression Is The Last Impression! Make It Count
Making a great first impression and standing out from the rest is essential. Anyone can make an opinion about you in a couple of moments relying upon your looks and behavior.
Smiling is an excellent approach to creating a positive and decent first impression. Smiling is considered a sign of pleasure, joy, and a skill that only a few people know when and how to use effectively.
Another brilliant technique to create a lasting and good impression on someone is to dress well. Stay true to your normal attire. You don't need to go way and beyond and look extra. Last but not least, wear a lovely, beautiful scent! 
Be on Time! Show That You Care!
Don't even think about getting late on your first coffee date, as it will ruin your impression in a moment.
It's crucial to arrive early to set the mood. As no one knows when the coffee bars suddenly get empty, and you don't get enough coffee to fill up your coffee mugs, so get there early. 
For accessible communication, pick a table that is near the wall. Arrive five to ten minutes earlier than the already decided time. It shows that you respect the other person and his/her valuable time.
Expresso Yourself! Grab Your Favorite Plastic Coffee Mugs
Befriending someone on a coffee date is an excellent way to start. It's uncomplicated, stress-free, and affordable. It's a very unique idea to take your own disposable party mugs with you on your coffee date.
Simple yet enchanting disposable plastic cups make every moment special. Get some beautiful coffee mugs for parties that we have in store for you. Our lovely coffee cups have a trendy but classy style, making them ideal for special occasions such as your first coffee date.
With their exceptional designs, our very cute little coffee cups will be enough to amaze your date.
Make Sure That You Date The Person and Not Your Phone
Couples always fight over their phones. It's neither polite nor acceptable to stay unfocused and use your phone excessively at any event or gathering, but we still find it necessary to do it. 
Living in the moment is the key! Since there are just two of you at one coffee table, if you're on your phone, scrolling Instagram and checking text messages the entire time, the other person is left to gaze at you.
You can reply to a few texts with an apology, and a quick clarification will always work.
Engage in an Interesting Talk
Nothing goes right without planning! Consider some appropriate date questions to ask and some engaging responses to any questions that may arise.
Begin by giving each other a brief introduction. Then, don't let the boredom hit you two; never make it all about one of you. 
Find out whether you two have some common interests. That might be anything from your childhood crushes to your workplace frustration.
Ask questions like:
What do you like to do in your leisure time?

What are your favorite coffee flavors?

What makes you happy on a sad day?
Giving Compliments To Each Other Goes a Long Way
Making a good impact on the other person is crucial, and pretty flowers or adorable gifts are not always mandatory.
Small gestures like greeting with a smile, showing gentle behavior, appreciating your partner, valuing your partner's time, and making compliments are always worth it.
Make your date feel important, trusted, and loved. A positive comment enhances one's self-esteem. So try to be friendly, hospitable, and warm-hearted.
Wear Your Confidence - Don't Get Over-Stressed
Confidence is mainly the ability to believe in oneself. It applies to every phase of your life, be it your college life or your first date. A self-assured person looks more attractive.
Who would want to be around someone who is unsure of him or herself? No one. Maintain a positive outlook and avoid self-doubt. Have faith in your choice and get ready for the next step. Keep a positive attitude throughout to give good vibes during your date.
We hope the suggestions mentioned above and tips will be helpful for your first coffee date and will be worth remembering for years. Let your person know all the details of the day, regardless of how your first date went, and don't cover up anything.
In final words, grab your favorite coffee and enjoy it with your partner until you fall in love.