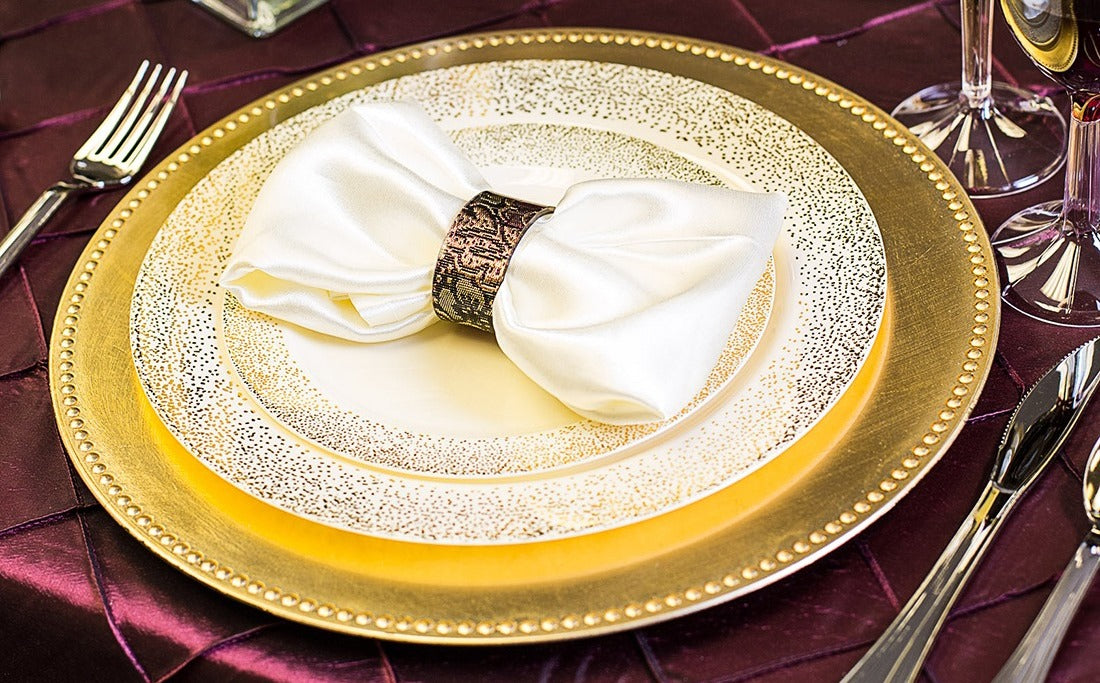 5 Simple Party Tips
Throwing a party is always a fun experience, be it a family get-together BBQ party or holiday party where you have something special to celebrate with your favorite people. However, the party comes with significant responsibilities for the host, apart from just serving the guests. 
Your party shouldn't just revolve around feeding the people with food and drinks; instead, it should provide an atmosphere where everyone can mingle, relax and have those loud laughs that your neighbors would get annoyed with.
If you are planning to throw an epic party, the following 5 party tips will definitely help you in handling things professionally and make it another success story to tell people. 
1. Have Enough Trash Bags/Canes
You can ask any host about it, and they would tell you that this is one of the most neglected things at parties. However, any party host's top priority is to provide the appropriate place for the guests to get rid of dirty plastic drinking glasses, plates, and cups. 
To understand the importance of the trash cans at the party, consider thinking from the guests' perspective. Have you ever been to a party where you were running here and there just to get rid of the used serving ware? Having enough trash cans/bags won't make it hassle-free for the guests to throw the used serving wares but will also keep your party space clean. 
Also, providing the appropriate place for the guests to dispose of the trash is cutting the half after-party cleanup effort. Otherwise, the guests would find the place themselves, and you can imagine what they'll do to your fancy and decorative party space. 
2. Use Disposable Drinkware
When it comes to serving wares, especially drinkware, plenty of materials are available in the market. However, each material has its own practical benefits and cons. One of the most hassle-free options is the disposable drinkware that offers easy cleanup. 
How come disposable drinkware is hassle-free in terms of cleanup? When you are serving a large crowd at your party, chances are you would have 2 to 3 glasses for each guest, which makes it a bit expensive to have so many of them. Renting is also an option, but it's also costly. 
The disposable drinkware would be easy on your pocket, no matter how giant a party you need it for. Most importantly, there's an easy after-party cleanup; you won't have to spend anything to clean them up; instead, disposing of them will get the job done. 
Don't know where to get the best fancy plastic wine glasses? Smarty Had a Party is an online superstore that offers a wide range of disposable drinkware, from disposable tumblers to disposable plastic stemware and plastic cups. So look around and get the best disposable drinkware for your next party at a fraction of the cost. 
3. Decorate Your Party Space
There's a huge difference between dressing up for a birthday party and a casual party. One specific mistake that hosts mostly make is going an extra mile with the party decorations, as they perceive the more the decorations are, the more the party will look beautiful. 
If it's not the birthday party you are planning for you, the party decorations shouldn't involve using streamers, etc. Instead, the focus should be on the elegance and setting vibe of the party. 
Start by cleaning up your house, adjusting the furniture settings (if needed), and adding colors to your party space. Don't stick to the matching decorations; go beyond it and try mismatching everything. 
Choose Party Theme
Choose a party theme, as it will make the party decoration more accessible for you to handle. Also, choosing a specific party theme will help you to go with the party decoration that'll coordinate and complement each other and put together everything so it looks gorgeous. 
Set an Elegant Party Table
The table decor is also crucial in setting up the entire vibe of the event. It shouldn't just look appealing to the eyes, but definitely should reflect the theme and concept of the party you've just planned for. 
Play with the colors of the tablecloth, napkins, serving ware, and centerpieces. They help you add relevant colors to your party theme. Also, it's not necessary to match everything to make it look gorgeous; get creative, try different things and come up with something that elevates the look of your party table.
4. Reuse Your Party Decorations
Whether it's a fancy bohemian party or a budget-friendly family get-together party, you can't go wrong with the idea of reusing the party decorations. Plenty of things can be utilized for any party with a bit of creativity. 
Reusing your party decorations won't allow you to be easy on your pocket, but also, you'll have fewer party supplies to store. For instance, if you throw a Christmas-themed party, you can reuse the party supplies for the valentines days, such as tablecloths, napkins, and colorful plates. 
Here comes the idea of spending on quality party supplies that'll last longer for the party seasons that go all over the year. Invest in good quality products such as tablecloths, napkins, centerpieces, and other essentials you need to set up for any party. 
5. Be Choosy with the Guestlist
Creating the guestlist and deciding who will come to your party is crucial because it will decide the whole vibe of your party. Try to invite guests who share the same/similar interest. 
You wouldn't want the party where everyone is busy on their phones while you're up to something in the kitchen. That's why you should be choosy with the guestlist for your party. Avoid inviting people who haven't met each other before and can make things difficult for you at the party. 
Your party table should be the ultimate place where no one wishes to leave while chanting and charming gossip is going on, not the one where everyone pulls out their phones. So create the guestlist first, decide wisely, and ensure who'll rock your party.