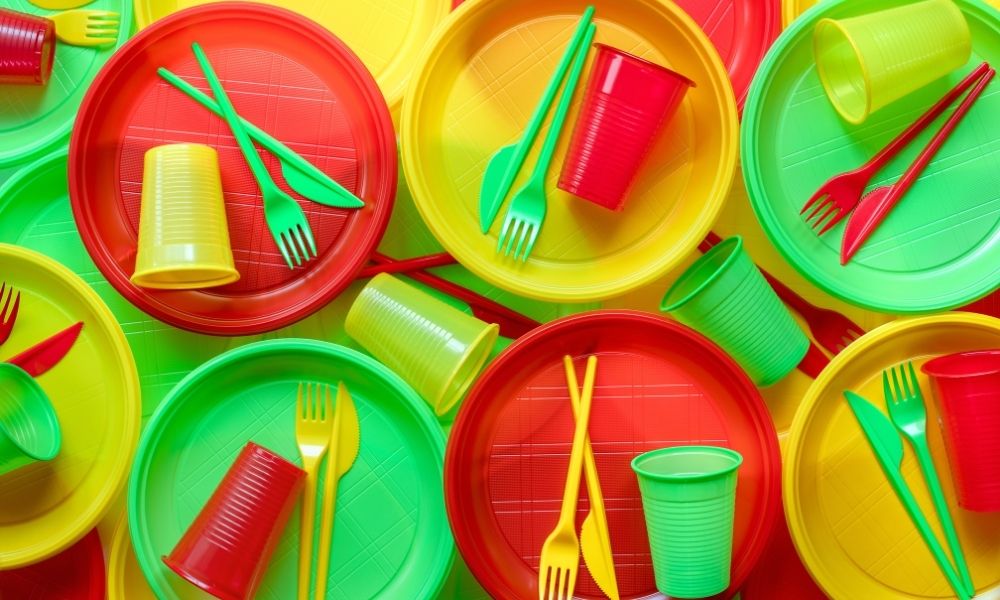 Host a Luxurious Party Without the Hassle
Spending a pandemic subsisting on frozen food and takeout makes one crave the more delicate things again. Combine this with the loneliness and restlessness of the past year, and it's natural to want to share some elegance with your closest friends. You may not have forgotten how to put on a party and demonstrate a little bit of refinement (no matter how many days you spent working from home in pajama pants or gym shorts), but just how much work it can be to put on such a party may have eluded your selective memory. Not to worry—at Smarty Had a Party, we're here to help you host a luxurious party without the hassle you choose not to remember. Here's how.
Keep Appetizers Sophisticated but Simple
Great hors d'oeuvres are crucial to an elegant soiree. If they weren't so important, we wouldn't bother to use the French term—we'd probably just call them munchies. You can do more than lay out a bag of potato chips to whet your guests' appetites while still not agonizing too much over something that's not even the main course. Bacon, croissant dough, and some delicious cheeses can come together to make convenient but delicious appetizers.
Choose a Low-Maintenance Entrée
Speaking of that main course, a big part of planning a perfect party is getting the dinner right. With so much to do before the party starts and once your guests arrive, you may not want to settle on a dish that will command much of your attention. Low and slow cooking means you can get your cooking out of the way early, letting time, marinades, and a sealed vessel do the rest. Once the province of peasant cuisine, the nuances of slow cooking are perfect for a more elegant palate. Best of all, slow-cooked roasts and chicken dishes taste like you've been laboring over them all day!
Are you bored of ordinary candles of various colors as a table decoration? Then make something new, different, and engaging - grated candles.
Decoration
Even if you are the only one who will enjoy your decoration's euphoric mood and beauty, do not hesitate to deal with it. Set the table, light candles, get flowers, turn on the mini "New Year's" bulbs you probably have at home, or make an improvised background, just as if you were the host of this party. Lights play an essential role; with their help, you can look better on camera. Dimmed lights and candles will give the party a touch of flattery, and mini bulbs or lamps in other fun colors will lift the spirits of you and your friends. Consider suggesting to your friends that the party theme be pink or some different color, and decorate your space in that manner.
Grated Candles DIY
This is a project for situations when you don't have too many ideas or room for innovation, and it's getting close to the evening, and you simply don't want to use ordinary candles.
Required material:
Candles/wax of various colors

One thin candle

Champagne or white wine glass

Grater

Rubbing
Directions:
The most challenging part of the job will be to grate the wax in various colors on the more delicate side of the grater. Choose the colors according to your taste and the dinner's theme. For example, if the theme is nautical, the wax should be blue and white. When preparing Mexican food, the wax should be in the colors of the Mexican flag and so on. You certainly get the point.
After you have grated the wax, place the thin candle in the middle of the glass, and if necessary, cut it off so that it does not protrude too much from the glass.
Hold the candle with your hand, while with the other hand, you pour the grated wax around the candle and gently press it with your fingers. Let your imagination run wild, and combine the colors as you like. Colorful, rainbow colors, or a little more subtle.
Either way, these candles are sure to catch the attention of your guests.
Paper Cubes Lights
Here is the perfect decoration for your backyard party during the summer days. Make unique lamps - paper cubes.
Required material:
Ordinary lamps for medicine of 20 LED lamps

20 white pieces of paper of the same size 
All you need to do is to make small cubes out of white paper.
After that, simply place each cube on one LED lamp, and your decoration is ready.
Music
A great music list makes for fun, so think carefully about this step and consider which of your friends will be the best DJ, if it's not you. Zoom allows one person to take control of the music and broadcast it on the computer of each invitee. Some famous performers broadcast live broadcasts on Instagram, where they organize their mini-concert, so you have another option when choosing music. If all that seems too much work, simply find a suitable playlist on Spotify.
Don't Give Yourself Delicate Dishes to Wash
We're not suggesting that you throw a party whose theme is "raised by wolves" and have everyone eat without plates, glasses, or cutlery. That's an idea for another time—maybe a first-birthday celebrant will come up with that one themselves. No, instead, we suggest that you stow the fine china and crystal for another time and embrace single-use dinnerware for your one-night gala. Our collections of disposable plastic party plates are perfect for connoting dinner party luxury without the labor. Simply clear your post-party table settings directly to the trash (or recycle bin, if you give them a quick rinse) rather than carefully cleaning them by hand lest the dishwasher ruins them. You can host a luxurious party without the hassle—just don't be afraid to send a durable and attractive dinner plate to the garbage. That, after all, is the point.