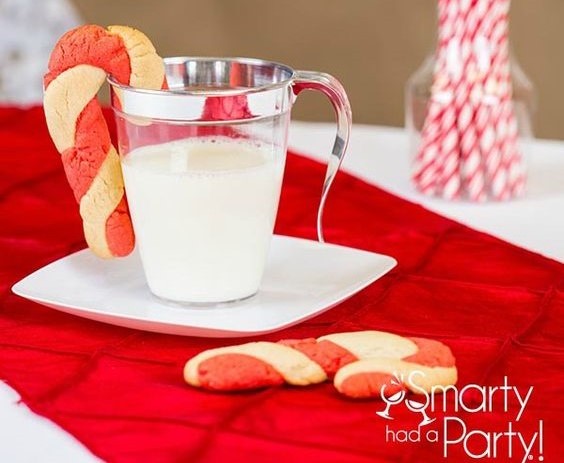 Homemade Candy Canes Recipe
You don't need to be a kid to enjoy delicious candy canes, and neither are they merely for the Christmas season. Eating candy canes is always a fun experience, but making them at home might seem a time-consuming task for you. 
However, this isn't the case, as making them is a next-level fun experience. This fun becomes a grateful feeling when you have these tremendous tasty candies ready to eat. 
Let's get into the recipe of candy canes to make your weekend even more relaxing.
Tips Before you Dig into the Recipe
No doubt, making candy canes at home is super fun, but somehow at some level, it gets complex. So you must know all the little things that will help you speed up the process and get the desired results.
Read all the essential steps of the recipes that you will be making. Sugar cools down quickly, and once its temperature drops, you won't be able to work with it.

Before you dig into the recipe, ensure you have all the required equipment and tools, such as gloves, a candy cutter, and a device to measure the candy temperature.

While working with the sugar, don't touch it with your bare hands. Use suitable quality gloves; if you don't have heat retardant gloves, then use food safety gloves.

Stylish plastic mugs

 

to serve them with style and in an elegant way.  
What Do You Need to Make Candy Canes?
To begin the actual process, you will need the following ingredients. You will need half a cup of granulated sugar plus a half cup of clear corn syrup.
For coloring it, you can use any color you want. However, you can go with the traditional red and white combination. If you want the colors to pop, you can use any color with a variety of white colors.
You will need two spoons of water and a flavor of your choice that you and your kids would love. You can try peppermint candy oil, cinnamons, and fruit ones are also good flavors. 
How Do You Make Candy Canes?
Once you have all the ingredients and equipment ready, it's time to start making tasty candy canes. First, put the sugar into a saucepan and heat it to a medium level on your stove. 
Add the corn syrup and two tablespoons of water, and strip it until everything turns into a thicker liquid. Once it's heated up to 265 Fahrenheit, add the cream of tartar and stir it.
Once it's heated up properly, remove it from the stove and add the peppermint oil. Next, pour your candy into two separate saucepans, add coloring, and stir until it's mixed up properly. 
When your candy's temperature drops, you can mold them into any desired shape. Once they cool down, serve them or present them in a lovely mug like a plastic party mug.
Your serving style would compliment the delicious food you make. Get disposable plastic mugs to ensure you aren't missing any details while serving. 
How Do You Make M
arshmallow Candy
?
No one can resist these cloudy colorful sweets! The preparation is simple, and you can choose the flavors and colors.
Ingredients for 45-50 Pieces:
250 g of crystal sugar 

80 g or 2 large egg whites 

50 g of powdered sugar 

50 g of corn starch 

18 g of gelatin in flakes 

Acacia honey 

Lemon 

Rice oil (or someone else of neutral taste)
Preparation:
Step 1: Soak the gelatin in a pot of cold water for 10 minutes to soften. Bring the crystal sugar to a boil together with a spoonful of honey (about 30 g),
Step 2: 70 ml of water and a few drops of lemon juice; cook on medium heat for 8 to 10 minutes so that the sugar turns into a clear syrup and reaches a temperature of 120 to 125 degrees Celsius.
Step 3: Use a kitchen thermometer or follow the specified time, making sure that the syrup remains transparent. Next, mix the egg whites with a mixer to get a meringue mixture. Remove the syrup from the heat, melt the squeezed gelatin and pour it into the meringue, stirring constantly; mix for 4-5 minutes.
Step 4: Grease a rectangular bottomless mold (22 cm), place it on a tray lined with baking paper, pour the mixture, spread it with a spatula, and leave for 3 to 4 hours to harden at room temperature.
Step 5: Mix powdered sugar and cornstarch; sprinkle Marshmellow with this mixture, remove it from the mold, and cut it into 3 cm cubes with a sharp, greased knife. 
Step 6: Roll the cubes in a mixture of sugar and starch. Put them in a glass jar or plastic bags, and they will keep them soft and fresh for the next seven days.
Decorate the Christmas Candy
Wrapped in green, red, yellow, blue, gold, or silver glitter papers, candies have been a part of the Christmas tradition of decorating the Christmas tree for many generations in some parts of the world. Whenever we remember those candies, a smile always appears on our faces and takes us back to those better times - our childhood.
Wrapped in colorful papers, they were lured from the Christmas tree, but they were not allowed to eat at any time.
They are made according to a traditional recipe; if you want, you can start making them yourself. You will need three essential ingredients: sugar, water, and gelatin. You can add vanilla or other flavors to it, depending on what kind of candy you want.
All the ingredients need to be mixed well and boiled in water. For example, if you use half a kilo of sugar, you need about 250 ml of water, and you can add all the other ingredients depending on your wishes. Once you get a thick uniform mixture, pour it into a tray or pan and let it cool. When the mix is icy, cut them into oblong candies, and for a complete experience, wrap them in colorful pieces of paper.
If you are among the nostalgic lovers of these sweets, why not try to make them this Christmas? Not only will you enjoy their taste, but you will also show your children how they used to decorate the Christmas tree.