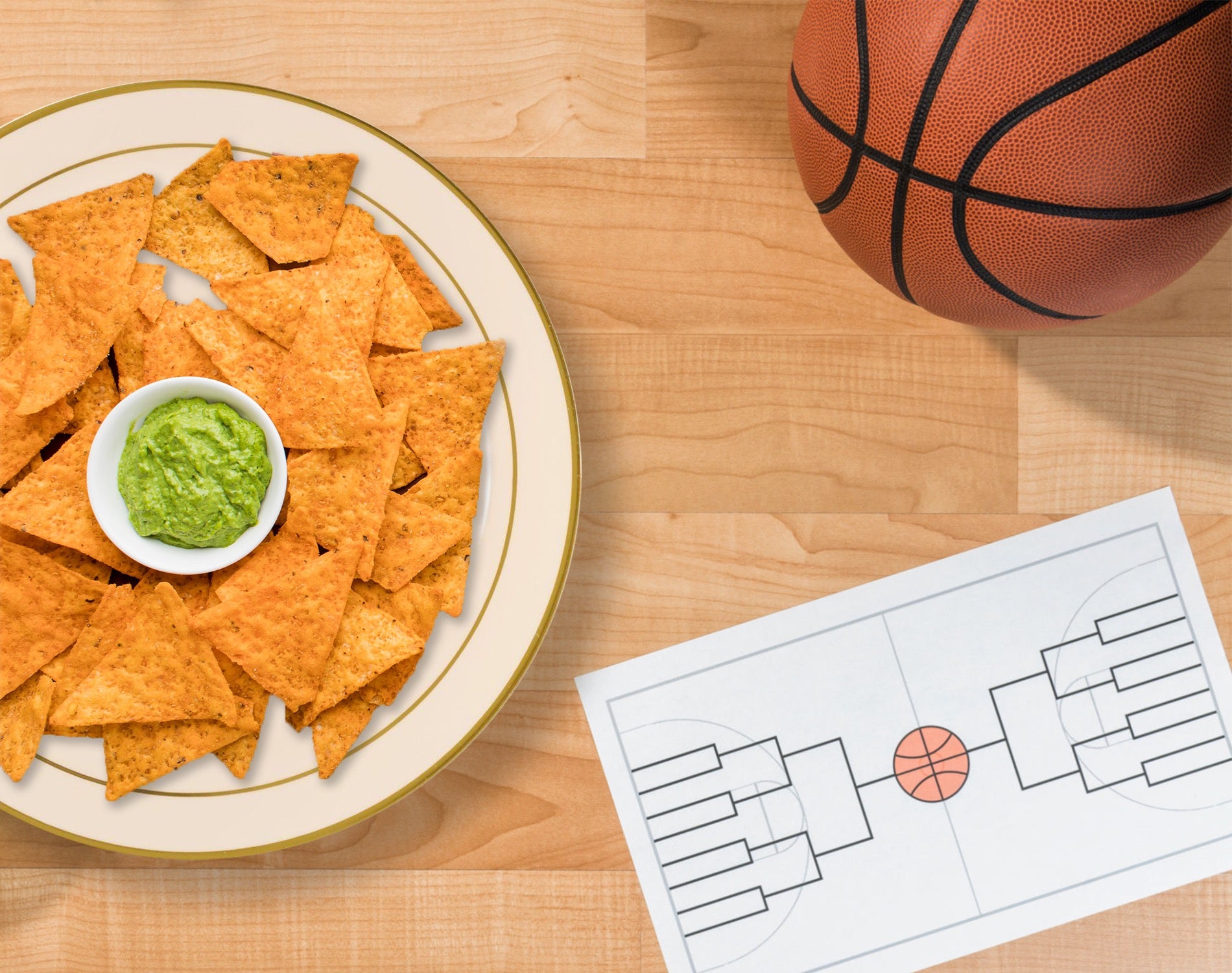 Have a Ball - Amazing March Madness Party Ideas
For sports lovers, March is an extended period of holiday. March is all about arranging match-watching parties, betting on teams, and enjoying the celebration of this month. 
The celebration includes throwing a march madness party, but it doesn't mean ordering a pizza and watching a match with a few of your friends. The real fun starts with the amazing march madness party ideas. That's why we have hand-picked some of the best party ideas to help you have an epic party.
Decorate Your Space
Decorating your space is as essential as having food for your guests at the party. A perfectly decorated space will set the mood of your guests that will transform the entire environment of the party. 
Use the trio of white, black, and orange to decorate your space. Black and white are neutral colors, but orange is a basket color that will act as a theme color for your party. By considering these three colors, you can get your space ready for an epic march madness party.  
If you have better ideas to decorate the place you and your guests would love, don't hesitate to try it out. Whatever arrangements you do at the party, make sure your guests love them all. 
Make Your Space Comfortable
Before your guests arrive, make your space comfortable for them. Prevent your sofa from miscellaneous things, make ample space for anyone to grab snacks or take washroom breaks.
Make sure the place isn't very congested as it would make everyone feel tired if they aren't sitting in a good position. Also, have pillows and blankets for your guests so they can feel at home while being at the party. 
Stock Up on Snacks
Match-watching parties are all about more snacks, and that will keep the party going on. A good host always knows how to keep his guests engaged throughout the party. Snacks are the best choice for the march madness party to do so. 
Stock up on snacks for your guests and put them on display so your guests can serve themselves whenever they need to. Chips, crackers, and pretzels are the best choice for the party. Have a bunch of them at the party and let your guests munch.
To make it easier for your guests to serve themselves, place disposable plastic serving ware along with the snacks. So, they don't have to cover the distance towards the kitchen. 
Moreover, if you have invited a long list of guests to your party, then look no further than the plastic serving bowls, as they would allow you to have minimal after-party mess. Plus, they are affordable to any budget, so you can easily get a bunch of them for your next party.
Prepare Music Playlist
After the match viewing party is over, it's time to play some good sports music and let the rest of the party keep going. Also, it's an excuse to ask your guests to show some dance moves.
Prepare a music playlist ahead of time, or ask some of your friends to help you find some good fast music tracks. Moreover, there are designated music playlists on Spotify that can be useful too.