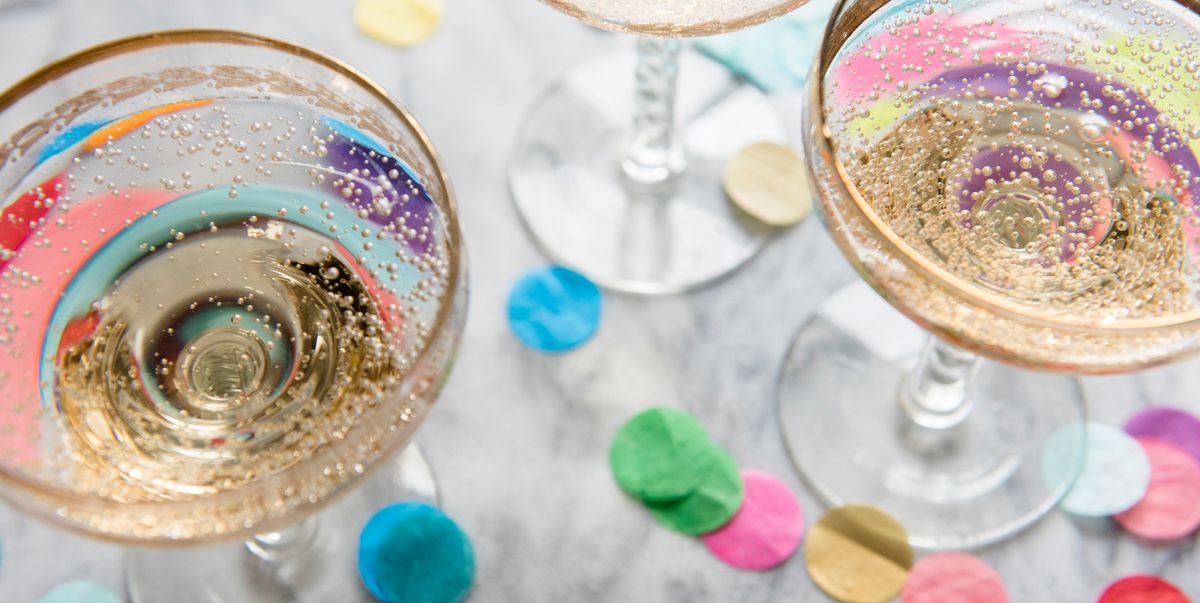 Glamorous Party Table Decor Ideas with Plastic Champagne Flutes
Decorated champagne flutes are a great way to give a jump to your glamorous party table decor. Whether you plan to give it to your loved one as a gift or decorate your home, custom-decorated flutes are fun and easy projects to do. In addition, plastic decorated champagne flutes can bring finishing touches to your bridal shower or another special event.
Read on to find out the best ideas to elevate your table decor with lovely flutes.
Glittering Plastic Champagne Flutes
Glitter plastic flutes are fun to make, plus it won't take 10 minutes to make these glittering plastic flutes for your party table decor. You don't require any special items to make glittering champagne flutes.
Call your friends and invite them to help you out with these, or include your kids in this activity as it is pretty fun. You can make them in holiday colors like Christmas or veteran day celebrations.
Things You Need to Make Glittering Flutes:
Plastic champagne flutes

 as a glue stick well on them as compared to glass.

Small brush for applying mod podge.

Glitter color of your own choice.
Disposable plate.
Once you have all these essential things, the next step is to glue the plastic champagne flute's exterior. Apply a thin layer of glue on its exterior and lessen the glue amount as you move closer to its opening.
Pour out the glitter on a plastic plate, and then sprinkle it on the glass where you applied the glue layer. Then, grab your small foam brush, start using the mod podge, and let it dry for 30 minutes. Once it has dried, apply the second and third layers to get the perfect results.
Decorate your Champagne Flutes with Nail Polish
Who thought about decorating the champagne flutes with nail polish? Well, we did, and the results were outstanding. So, if you are a creative person who can't sit idle and wants to keep trying new things, then this is for you to unleash your creativity and display it on plastic flutes.
Things you Need to Decorate Your Flutes with Nail Polish:
Cover your crafting place with some plastic sheets or papers to avoid making it messy.

Nail polish color of your own choice.

Sealant spray to make the flutes waterproof.
Make creative paintings of hearts, stars, and other designs that you will love on your flutes. Then, apply the nail polish and use the toothpicks to make the design that you have in your imagination.
Don't paint near the glass rim and leave it as it is to provide the interrupted drinking experience to your guests. Once you have applied the nail polish, let it dry for a few minutes, and then use waterproof sealant spray to protect it from water.
Best Plastic Champagne flutes for Decoration
When making crafts with flutes, make sure you have the proper flute in hand. We recommend using disposable champagne glasses as their material is best for crafting.
Moreover, they are made of plastic and disposable, meaning you won't see any more glass flutes breaking and dropping at your house.
If you plan to throw an epic party and invite a long list of guests, crystal disposable plastic champagne flutes are for you.
How to DIY a Champagne Pyramid?
If you want to make an effort and your party will be remembered, and when it comes to champagne, we all know that there must be a great reason to make the famous pyramid of champagne class! Since we use plastic champagne glasses similar to glass, there is no risk of them breaking if someone accidentally crashes your pyramid!
More precisely, the champagne slide, the pyramid of champagne, has always been considered a sign of luxury at every celebration, including weddings.
The champagne pyramid is most often used for various parties. Also, the champagne slide has a name - cascade. It represents glasses placed on top of each other and eventually takes the shape of a giant pyramid. Bottle by bottle of champagne is poured into the top glass, from which it is evenly poured into all the lower set glasses.
Such a solemn and beautiful show always delights guests and leaves no one indifferent. Imagine golden champagne, white foam with a thin stream flowing slowly down the hill. Doesn't it look great? The bigger your pyramid of champagne, the more beautiful and spectacular the spectacle will be, and vice versa. The smaller it is, the less your guests will remember it.
The champagne slide can always be decorated with fruit, chocolate, cherry cocktail, optical effects, flowers, and live rose petals. If you put dry ice in champagne buckets, the fog will swirl out of them - also a very spectacular sight.
Today, champagne pyramids can be seen more and more often at celebrations. Champagne has been present at more or less important events for many years. Hardly anyone can imagine a New Year or a wedding without champagne! This sparkling drink shines in the sun or spotlights and creates a good mood for a bright future. You can always change the color of champagne with syrups and add dry ice and cherries to each glass. All this together will be delicious and beautiful!
A specially assembled table and LED lighting will add tremendous fun to the champagne slide. These tables are of two types. The first option is a table with LED lights. The light on such a table is fixed and does not flicker, but at the same time, if it is possible to dim the light in the room, then the pyramid of champagne on such a table will look very impressive. Another option is a table with three LED strips, each 5 meters long. Such a table is very bright and spectacular. If you put it even in the shade on the street, it will shine nicely and flash all colors. Flashing speed and color can be changed via the remote control. In addition, the color of the ribbon can be chosen and fixed according to the color style of your celebration. As a rule, slides consist of 20, 35, 56, and 84 glasses. They are filled with 4, 6, 8, and 10 bottles of champagne.
Worth a try for a spectacle like this! Cheers!