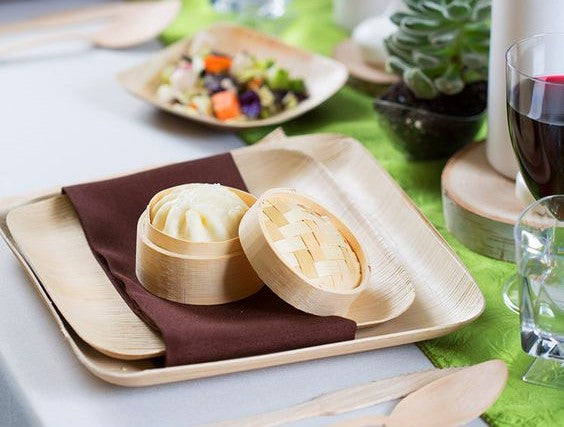 Enhance Your Party with Our Easy Tips & Ideas
Have a party with your family and friends and get rid of your life's stress and anxieties for an evening. The foremost and the obvious reason is to feel relaxed and happy with your loved ones. Consider yourself the glue that binds family and friends at the party. 
It's not just about good food and pretty dresses that you wear at a party; it's also about how you act. If you don't get into a free chit-chat with your guests, no matter how eager you were to throw a party, it will not overwhelm them.
Hosting a party is a lot of fun, but it also comes with a lot of responsibility. Don't be too harsh on yourself, as we all know throwing a party is challenging, but we will make it easy for you. 
Tip to remember: Always plan a party that's easiest to execute. Minimize the stressors. The first five minutes are essential as the guests always remember how you welcomed them.
"No one wants to be in a lawless place," says Parker. 
Never leave your guests alone; Consider it your responsibility to entertain, unite, or protect them. 
Do you want to arrange an ordinary get-together? Or do you want to organize a party that will be remembered even after years? 
Don't worry. We've compiled a list of fantastic party ideas for you to consider. These suggestions would surely be practical and beneficial for every type of celebration, and all types of guests, whether you are hosting youngsters, adults, or senior folks.
Make A List of Your Priorities
Make a list of all the essentials you'll need for the party. You can buy ready-made items. Don't wait for the last hour to make all the arrangements. Do some pre-decoration and prepare food before the arrival of your guests so that you can rejoice and enjoy the festivities of the party when your guests arrive. Check the list ahead of time and highlight any items that are missing so that you can find other accommodations or alternatives for those things. 
A Co-Host Makes Things Easier
Never overburden yourself. Having a helper or a co-host can be life-saving. Divide the tasks between you and the helpers, and make sure to consider your co-hosts' suggestions. And don't always expect them to perform all of the menial tasks! 
Have a Five-Star Dining With Flawless Utensils 
Simply say no to the standard dishes and yes to the eco-friendly dinnerware set. Tableware complements the appearance of your dinner and gathering. Let your simple, classy tableware attract your guests without effort. Make use of eco-friendly plates, eco-friendly bowls, eco-friendly cutlery, and the most trendy square palm leaf plates. 
Whenever we attend a dinner, the first thing we notice is the host's cutlery and flatware on its dining table. And expect the same at your party too. Dinnerware is a reflection of how the person makes choices regarding his event. Therefore, we offer you a wide range of eco-friendly party supplies, available in a wide range of pretty colors, elegant designs, and beautiful patterns.
Keep It Minimal Yet Swanky 
Invite a few close friends or family members and avoid throwing a long weekend bash. Let your guests mingle up with each other easily and without any hesitation. After all, the goal of the gathering is to bring people together and have some fun. Don't waste the entire day trying to get things done. 
The Self-Serve Food Buffet
When planning a party, such as a baby shower, wedding reception, or celebration, try to serve the food buffet style. Most brunch meals are simple to prepare, so you won't be stuck in the kitchen all day. 
You can serve crabs and salads, summer vegetable platter, pea or mango mousse, and sausages. 
Display all the food items so that their presentation makes them stand out.
The World is Getting Digital-So Shall You!
Sending a digital invitation sets the tone for a stunning occasion. First, write the event's exact location, time, and date on the invitation card. Then, impress your guests with some friendly and kind welcoming quotes. You can also mention some RSVPs on the card. 
Make Your Party Exceptional!
The theme of the party is a crucial focus for most people. Choose an unrepeated and unique theme to make the party exceptional, as the general tone of the party is determined by the theme. Choose the theme according to the type of party that you are throwing. For example, a party for the baby shower demands a different theme than a rehearsal dinner.  
Party Decorations-Unique not Average 
The atmosphere of the occasion is enhanced by some pretty decorations. A few minor details can make a significant difference. Serve cute and adorable straws with little umbrellas, a lovely bunch of fresh flowers, a couple of balloons, and exquisite napkins. 
Lanterns strongly impact the decor, so use them to illuminate the space.
Putting effort into making the arrangements makes you a good host. 
Warm Hearts and Cold Hands!
People will love to enjoy the party to the fullest if the weather seems good to them. Don't make your guests melt in the heat; turn the AC on. Put your air conditioner down four degrees below normal to minimize overcooling and maintain a consistent temperature. So that everyone may relax and enjoy themselves.
Dos and Don'ts
Greet warmly and never make your guests feel unwelcome. 

It's a golden rule for being a good host. Don't assume you have to be on your feet all the time or serve the guests just because you're the host; you do, but don't let it get on your nerves. 

Who wants to be present at the boring party? No one! Be creative when it comes to decoration and theme. 

Ask your guests about their food preferences. Take care of those who have allergies and any other dietary concerns. 

Give tiny and thoughtful gifts to your guests so they can keep them with them forever.