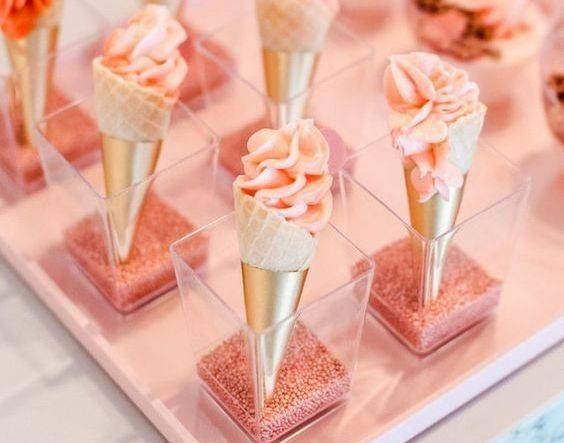 Elegant Mini Party Supplies for an Adorable Baby Shower
Wondering how to plan a baby shower for your best friend? If you haven't done it before, you need to get prepared, as there are so many things that a host needs to do. 
We aren't making you afraid or challenging, but we are letting you know to be prepared for yourself before so you can manage and streamline the baby shower professionally. 
Decorating a baby shower isn't a cakewalk for everyone. However, it's a daunting task if you don't plan and decorate professionally. So, we have covered you with our party supplies and the ultimate guide to arranging an adorable baby shower. 
Adorable Baby Shower Theme
Planning a baby shower? How can you miss the theme? It would give life to all the decorations and put everything together to make a different world experience. 
Picking up an adorable baby shower theme is the foremost thing unless you want the guests to sleep there. There are so many fun theme ideas you can choose from.
Ask the parents-to-be what they are passionate about. For example, many parents love camping in the jungle. So you can go with a jungle theme and make them feel like you are having a jungle party.
The main idea of picking up a perfect theme I to consider the parents-to-be likes and dislikes. This way, you can develop an ideal baby shower where everyone enjoys the world you created at a venue. 
Baby Shower Decoration
A baby shower is all about decorating it with party supplies and transforming the place into something adorable that parents-to-be and guests can enjoy.
If you have picked up a theme, it will be easier to guide you toward the right decorations settings. Use metallic balloons and different lights to add aesthetic vibes to it. 
Moreover, an adorable serving ware will also compliment the table's decor. Use Elegant Mini Partyware to enhance the decoration of your table.
We have a wide variety of fancy disposable miniware that would make your table space aesthetic. For example, you can display the mini size cake or sweets on mini disposable plates.
Mini Partyware for your Adorable Baby Shower
Elegant party supplies will bring aesthetics to your table space, and who wouldn't want it? Mini partyware is an excellent serving ware option to display creative skills to serve what you made.
We have your back with our elegant and fancy disposable mini party supplies if you want the perfect mini party option. Why disposable? Disposables come with multiple benefits to help you host a baby shower hassle-free.
With the plastic-made disposable mini party supplies, you won't need to wash a pile of them after the event is over. Instead, you can dispose of them quickly, without the hassle of cleaning them for hours.
Moreover, these partywares are lightweight and durable enough to bear unlimited accidental drops. So even if you are carrying them for a destination baby shower, you won't need to worry about them.
A happy event is required when organizing a baby shower! So now is the time for good humor and gifts. Games, sweet or savory treats, and gentle and warm decorations in pastel tones to prepare for the arrival of the future baby will be perfect!
There are many decorations on the topic with inscriptions, hanging wreaths, balloons, the central part, plates, cups, and napkins.
There are many decorations on the topic with inscriptions, wreaths for hanging, balloons, the central part, plates, cups, and napkins.
This baby shower is directly from the United States. It is organized as part of the future mother between 7 and 8 months. It is an opportunity to meet friends before the baby is born and receive birth gifts. The party is usually organized in the house of the mother or a friend. Baby showers typically take place in the afternoon, highlighting their cakes and sweets with servants or cake dishes. Decorate your walls with banners, personalized flags, and honeycomb balls.
Start by choosing a theme and create an invitation to send to interested parties. It can be a color, a cute character, a style, or a more classic genre: boy or girl. You will inform the date, place, and topic.
Macaroni Lollipop Recipe
To organize a party, you need a buffet. Offer lots of baby-themed candies in your colors. Glass boxes of sweets from our childhood still affect them. So we don't skimp on delicacies!
Material:
Masking tape 5 cm wide.

Wooden lollipop sticks.

Fabric tape.

Pasta box.
Instructions:
Cover the lollipop sticks with duct tape.

Use the tape to make a knot.

Push it delicately into the macaroni.
A Healthy Aperitif
If you want some snacks, original and healthy for fun? Aim for fruits and vegetables. Their shapes, colors, and flavors will allow you to create delicious appetizers. Here are some ideas: skewers and finger food.
Or this watermelon-shaped baby stroller. It is an ideal choice to offer as a centerpiece for your guests. Make it simple.
Follow these steps:
Cut off the top of the watermelon to shape the basket

Empty all the watermelon pulp

Fill the gap with your favorite fruit

 
Greenlight for Treats
Candies that should not be missed by any baby shower are the main characters because they are easy to find in a thousand flavors and colors: in the form of baby bottles, of baby, or pink or blue onions. In short, we are sure you will find it all!
But that's not all: popcorn, sweets, lollipops ... They will draw attention to the table and serve as decorations.
Guests will not be able to resist and will want to taste everything! 
Cocktails for Everyone
The party is dedicated to the baby, and the future mother does not mean that the guests cannot enjoy good non-alcoholic cocktails. There are hundreds of recipes to create the perfect non-alcoholic cocktail for the occasion.
Homemade cocktails without drops of alcohol and therefore with less heat without harming anyone's health. But the best part is that they are great!