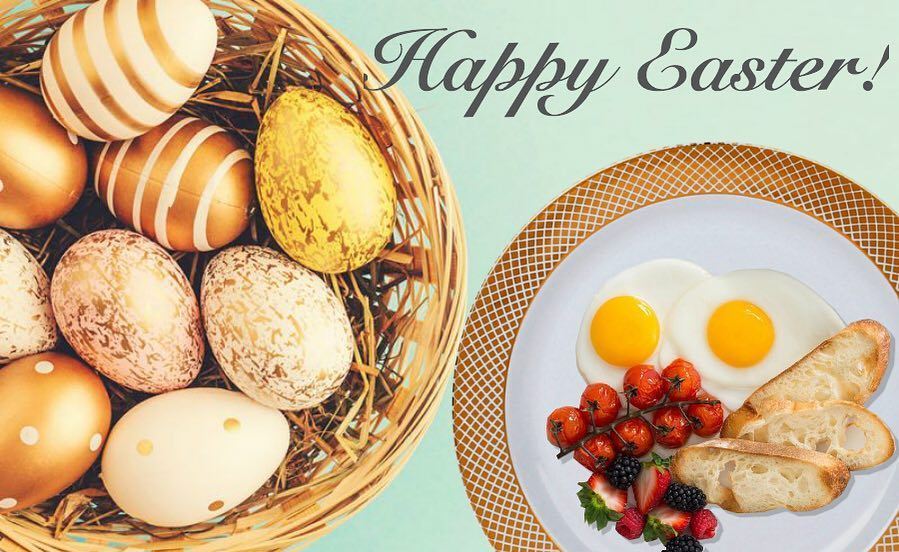 Easter Brunch Recipes: Delicious Ideas for a Memorable Meal
Easter is a time for celebration, family gatherings, and delicious food. One of the most enjoyable Easter traditions is hosting a brunch for loved ones. It's the perfect opportunity to share a meal, catch up with friends and family, and create new memories. If you're planning an Easter brunch this year and looking for exciting new recipes, you've come to the right place! This blog post will give you some delicious Easter brunch recipe ideas to impress your guests. From savory main dishes to sweet treats, we've got you covered. We'll also share tips on how to serve your Easter brunch, including elegant and practical disposable tableware, to make your gathering successful. So, let's get started and make this year's Easter brunch a memorable one!
Delicious Easter Brunch Recipes 
Easter brunch is the perfect time to indulge in a delicious and satisfying meal with your loved ones. So, if you're looking for mouth-watering Easter brunch recipe ideas, we've got you covered. Here are some suggestions for a variety of dishes that are sure to impress your guests:
Spinach and Feta Quiche: 

This savory quiche is a crowd-pleaser and can be prepared beforehand. Mix eggs, milk, spinach, feta cheese, and seasonings, and bake in a pre-made pie crust. Serve warm, and watch your guests dig in.

Orange Glazed Ham:

 A classic Easter dish, this ham recipe is perfect for the main course. A tangy orange glaze makes this ham juicy and flavorful. Serve with roasted vegetables or a salad for a complete meal.

Lemon Blueberry Scones: 

These light and fluffy scones are perfect for Easter brunch. Mix flour, sugar, baking powder, butter, lemon zest, and fresh blueberries together, and bake until golden brown. Serve with a dollop of whipped cream or lemon curd.

Deviled Eggs: 

A classic and easy appetizer perfect for Easter brunch. Simply boil eggs, remove the yolks, and mix them with mayonnaise, Dijon mustard, and paprika. Spoon the mixture back into the egg whites and top with fresh herbs for a colorful and delicious appetizer.

Lemon Ricotta Pancakes:

 These light and fluffy pancakes are perfect for a sweet, tangy brunch. Mix ricotta cheese, lemon juice, flour, baking powder, and eggs, and cook the pancakes on a griddle. Serve with fresh berries and maple syrup for a delicious breakfast treat.

Honey Glazed Carrots: 

A simple and tasty side dish for Easter brunch. Roast baby carrots with honey, butter, and garlic until tender and caramelized. Garnish with fresh herbs for a pop of color.

Spring Vegetable Tart:

 This colorful and flavorful tart is filled with fresh vegetables like zucchini, cherry tomatoes, and asparagus and is perfect for a vegetarian option at your Easter brunch. Roll out puff pastry, top with the vegetables and goat cheese, and bake until golden brown.

Lemon Blueberry Bread: 

This sweet and tangy bread is perfect for a brunch dessert or snack. Mix flour, sugar, baking powder, lemon zest, and fresh blueberries together, and bake until golden brown. Serve warm with a pat of butter for a delicious treat.

Asparagus Tart:

 This elegant and colorful tart is a great vegetarian option for Easter brunch. Mix a tart pan with puff pastry, ricotta cheese, roasted asparagus, cherry tomatoes, and bake until golden brown.

Carrot Cake: 

No Easter brunch is complete without a delicious carrot cake. This moist and flavorful cake is easy to make and can be topped with cream cheese frosting and chopped walnuts for a delightful finishing touch.
These Easter brunch recipe ideas are just a few options available. Choose a few dishes that appeal to you and your guests and create a delicious and memorable meal. With suitable recipes and a bit of creativity, your Easter brunch is sure to be a hit!
The Best Way to Serve Easter Meals?
While Easter brunch is all about delicious food and spending time with loved ones, no one wants to spend hours cleaning up afterward. That's why using disposable tableware is an excellent option for your Easter brunch. Not only does it save time and effort, but it also adds a touch of elegance and convenience to your gathering. Here are some suggestions for the best way to serve your Easter meal using elegant and practical disposable tableware:
To make your table look beautiful and inviting, use a color scheme that matches your home's decor or the Easter theme. Then, add some fresh flowers, colorful napkins, and a table runner to complete the look. And remember to set up a separate area for drinks and desserts to keep the flow of the meal organized.
Additional Tips for a Memorable Easter Brunch 
While the food is undoubtedly a highlight of any Easter brunch, there are plenty of other ways to make your gathering memorable. Here are some additional tips to help you create a festive atmosphere and ensure that everyone has a great time:
Decorations: 

Set the mood by decorating your home with colorful Easter-themed decorations, such as Easter eggs, bunnies, and spring flowers. You can also create a festive table setting by adding a tablecloth, napkins, and Easter-themed centerpieces.

Music:

 Play upbeat and festive music in the background to create a lively and fun atmosphere. You can create a playlist that includes popular songs or choose a pre-made Easter playlist on your favorite music streaming service.

Activities: 

Keep guests entertained with Easter-themed activities, such as an Easter egg hunt, a bunny hop race, or a game of Easter bingo. You can also set up a craft station where guests can decorate Easter eggs or create their own Easter-themed crafts.

Dietary Restrictions: 

Be mindful of your guest's dietary restrictions, and provide plenty of options for everyone. You can include vegetarian, gluten-free, and dairy-free options, or ask your guests to bring a dish that meets their dietary needs.

Food and Drinks:

 Provide plenty of food and drinks for your guests, including appetizers, main dishes, sides, and desserts. You can also set up a separate area for drinks and desserts to keep the flow of the meal organized.
Hosting an Easter brunch is a beautiful way to bring together family and friends and enjoy a delicious meal. With the right recipes, tableware, decorations, and activities, you can create a memorable and enjoyable gathering that everyone will love. So whether you're hosting an intimate gathering or a large family celebration, use these ideas to plan a delicious and memorable Easter brunch that will bring joy and happiness to all.