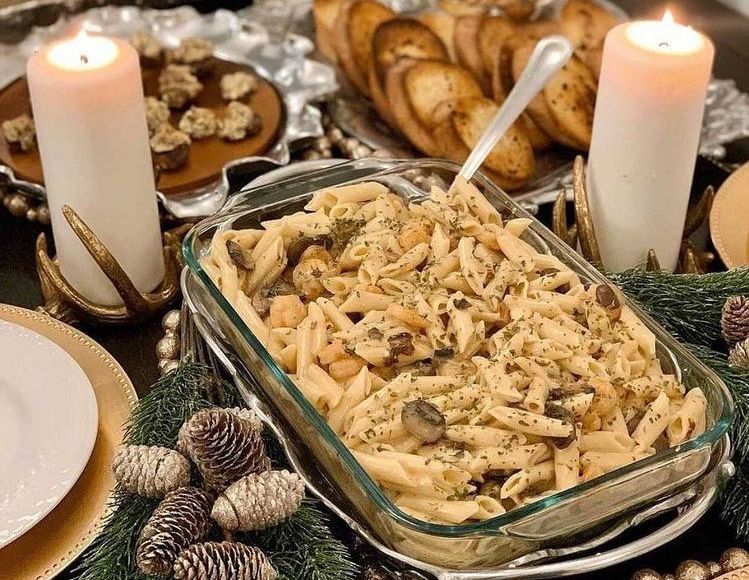 Setting a Buffet Table at Your Next Event?
Ah, a buffet! Seems easy to plan one but difficult to manage. 
The buffet is a perfect way to serve your upcoming guests when you run out of dining tables and seats. But, of course, a sit-down dinner may keep you busy if your friends don't show up on time - that's why a buffet may sound pleasing to you to plan and manage. Undoubtedly, the buffet is easy to arrange, but there are some tips and techniques to be on the safe side from embarrassment.
Buffet Venue
Firstly, you must decide the perfect venue for the event to arrange a buffet table. Taking care of little things will blow all your confusion in the air. Select the event venue accordingly to the number of guests you invite. Make sure you select the spot where people don't bump into each other while refiling their glass of wine. 
How to Set Up a Buffet Table?
Buffet Decoration: Make Your Holiday Beautiful
This is one of the most popular ways of holding corporate and social events. This feast format has the following advantages.
Guests can move freely and communicate with each other.

The table looks colorful and original.

The costs of organizing a holiday are minimal.

Buffet menu options: colorful variety

The main characteristics of the buffet menu are variety and originality. Dishes are prepared quickly and served in small portions.
Buffet Food
The menu is the basis of every buffet. Prepared meals should be such that a person can eat them while standing. In addition, it is not usual to heat food at such events. After cooling, it should not lose its unique quality of taste.
Snacks are usually light and go well with drinks. They can be quickly taken with a toothpick or hand, without other people's cutlery. Thinking about the buffet menu for a birthday at home, you need to consider the primary goal of everyone present and put a beautiful multi-layered cake in the center.
The main menu consists of:
Canapés;

Pates;

Tartlets;

Hot dishes;

Alcoholic beverages.
Interesting fact! Even though the buffet is radically different from the usual banquet, it still provides an entertainment program. At home, they come up with competitions or call a toast.
The advantage is that the owner does not need high culinary skills. However, the menu requires more creativity.
Canapes
Canapes - original small sandwiches in the form of two croutons with various fillings (fish, caviar, shrimp, ham, cheese, vegetables). They are fixed with skewers and toothpicks. Decorate them with herbs, lemon, and vegetables.
Canapes can contain many different ingredients. For example:
Herring

Salmon

Pink salmon

Smoked Chicken

Pork

Salami

Ham

Cooked sausages

Different types of cheese

Tomatoes

Cucumbers

Peppers

Prunes

Olives

Cream cheese

Caviar

Pate
Light Snacks on Skewers
Practically no buffet table is complete without light snacks on a spit. The main thing when preparing them is to consider the products' compatibility. Let's list the most popular options for light snacks from a skewer, which are often included in the Buffet menu.
Shrimp and cheese

Cucumbers and crabs

Cheese and olives

Apple and salmon

Bacon and zucchini

Ham, tomato, and cheese

Selected pickled vegetables

Sausage and cheese

Ham and Brussels sprouts

Cheese, pineapple, and grapes
Desserts 
For desserts in buffets, serve: 
Sweet and fruit tartlets

Ice cream

Jelly

Small cakes

Brownies

Rolls, etc.
Drinks 
When creating a buffet menu, don't forget about drinks. They usually serve champagne, various types of wine, juices, fruit drinks, and mineral water at such events. For desserts, guests are generally offered tea or coffee.
Polished Display
Here comes the actual part of the game, where you have to take care few things to keep the flow of guests along with the table like a fluid. Place all the eatables on one table so the guest can get everything at once and move ahead.
Don't put the drinks near the table where you keep the eatables; it would make it look dirty and messy. Instead, keep the drinks away on a separate table to acquire a flawless flow.
To acquire a more polished look for your buffet, put tags on dishes to let the guests know what they are in for to eat. Make the texts of the tags visible and readable for all the guests. In addition, you can label the dishes with their significant ingredients, like peanuts, in case your guests are allergic to them.
Atmospheric Vibes
After choosing the perfect venue, you should decorate the surroundings with good stuff. Decorate the surroundings to make them even more pleasing for the guests. Use different balloons, lights, and tableware to enhance your professional image. Perfect decoration will complement the food and encourages conversation with your guests.
Disposable Serving Party Supplies
Disposable serving party supplies can make half of the cleaning work done. They are for one-time use and extremely lightweight to carry. You don't need to have a separate table ready for charger plates in bulk. Instead, as they don't take much space, you can place them on the same table, along with the food.
In most cases of the buffet party, recyclable plates for parties and plastic buffet plates are used as they make it easy to wipe the mess after the party. With our wide variety of disposable buffet dinnerware and plastic flatware, you can throw a professional-looking buffet.
Going with the plastic party dinner will save you extra effort and precious time.
Position Strategy
If you have anything in less quantity, place that at the end of the table. Guests usually fill their plates before reaching the end. This way, you can save it for the entire buffet event.
Many people are used to the fact that the table should be full of food, and the more, the better. Other lovers of celebrations, on the contrary, liked the idea of ​​holding their birthday in the style of a home buffet so much that they seriously thought about a buffet for a wedding, New Year, and other important events.