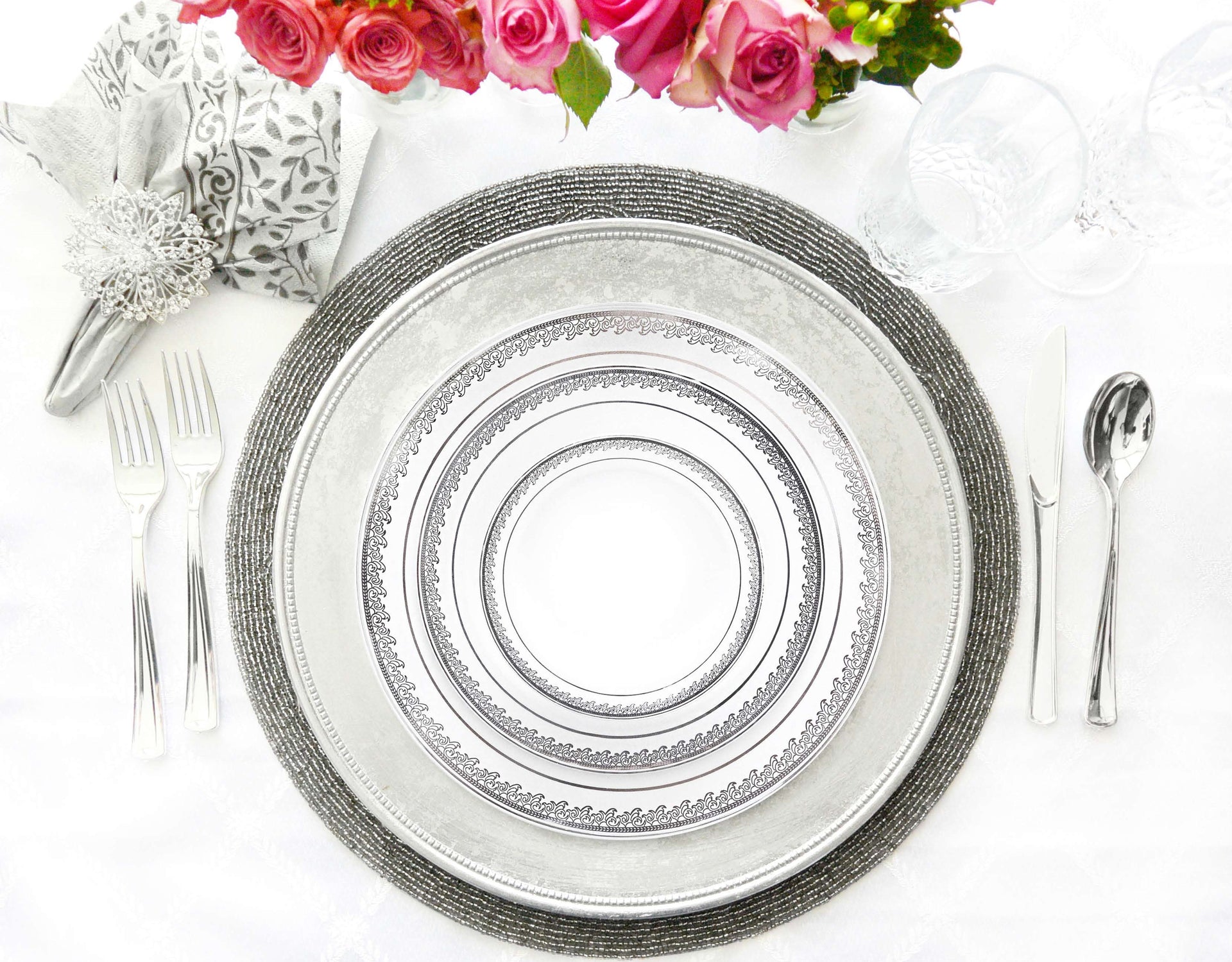 Disposable Dinnerware Trends for 2022
From an ordinary white disposable plate to a variety of colors and textures, disposable dinnerware has come a long way. The disposable market is an ever-growing and ever-changing market and hence has evolved a lot in the past few decades. New variations are being introduced into the market every day, and most of them become a trend for the rest of the years.
The disposable dinnerware market is like any other market. The producers need to be aware of the latest trends to keep up with the ever-changing consumer demands. The same goes for the consumers; they must be updated on what's new and trending. Whether you are a manufacturer or a consumer, get ready to level up your celebrations, as we are about to update you about the trends you will be seeing in 2022 in the disposable tableware market.
Types of Disposable Dinnerware
Let's begin with the types of disposable dinnerware being used in the market. Mainly, plastic, paper, and foam are used to make disposable tableware items. Besides that, bamboo, bagasse, and palm leaves are also used in the making of disposable but degradable dinnerware.
All of the materials have their pros and cons. For instance, plastic disposable dinnerware offers a compact, leak-proof design, which is not the case with paper disposable dinnerware. Similarly, most people are concerned about the impact of disposable tableware on human health. To cope with this, Smarty has produced recyclable, BPA-free, modern plastic dinnerware, which is both trendy and health-friendly.
Disposable Dinnerware Aesthetics
In today's world, where we want to have Instagram-worthy pictures of our table and food, aesthetic dinnerware is all you need. A dinnerware only trends when its design and shape are unique and offers variations, which is exactly what you find in Smarty's fancy plastic dinnerware sets. Have a look at our Wave Design and Antique Floral Design that will bring class to your party tables all year long.
Which Disposable Dinnerware is the Best?
What type of disposable dinnerware you want depends on the type of occasion you want it for. For informal get-togethers, minimal yet modern plastic dinnerware should be your top choice. On the other hand, if you are looking for formal wedding dinnerware, we have a separate collection, where you can buy elegant disposable dinnerware to allure your big day.
For all your at-home events, our disposable party dinnerware sets can give you relief from that big pile of dirty dishes stacked in your sink.
The Future of the Disposable-ware
There was a time when it was thought that the disposable tableware market was going to decline. However, this is not the case anymore because of the global pandemic. Since the Covid-19 outbreak, more and more people have opted for disposable tableware due to health reasons. During the years 2022 to 2027, the disposable plate and cutlery market is expected to grow at a rate of 5.6%, which holds many opportunities for manufacturers.