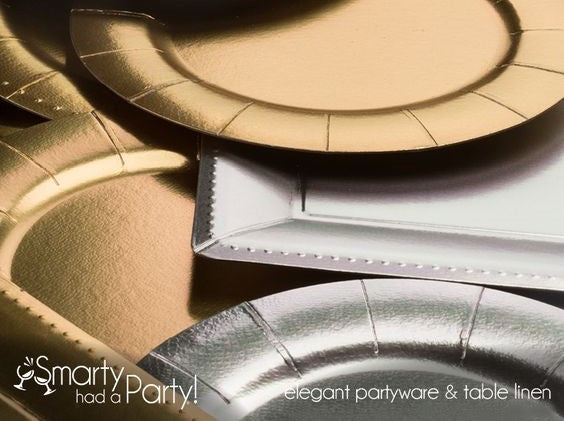 How to Choose the Best Charger Plate?
If you want to make your party look upscale, you should bring the charger plate to your tablespace. 
They are placed underneath the dinner plates or appetizer plates, providing the perfect way to make things communicate formally on your tablescape.
Whether it is intimate family dinnerware or an upscale wedding party, charger plates can add an extra flair to your table set up with minimal effort. 
But it becomes a little tricky to choose the best charger plate from the endless option available in the market. Well, not anymore. We have curated a list of things to help you choose the perfect fit for your table.
How Do You Choose the Best Charger Plate?
Different types of events demand different party supplies, and the same goes for the best charger plate. It depends on what kind and type of event you are hosting.
However, there are different aspects and key points of choosing the best charger plate that would help you get the perfect fit for your tablescape. 
Choose Appropriate Size
When you are opting for the best charger plates, the first thing you should be keeping in mind is to get the appropriate size of the charger plates.
The perfect size charger plates will cooperate with your table, so while buying a charger plate, keep the table size in your mind.
If your table is large and too wide, then you should be opting for full charger plates.
Choose Design
Charger plates come in plenty of designs, and it's a second thing on the list you should be taking care of when out on the charger plates hunt.
The design of the charger plates depends on your event. Is it an intimate family dinner or a lunch party for your office colleagues? If you are throwing an epic formal party, you should opt for the premium gold-leaf design.
Choose the Material 
Don't forget to choose the right material for charger plates, whether you want to benefit from disposable paper charger plates or eco-friendly chargers.
However, every material has its specialty, but plastic is on top of the list because of its practical advantages. 
The plastic offers you to throw endless parties without being worried about washing a pile of dishes. Disposable charger plates will allow you to throw parties and have minimal after-party mess.
Our Charger Plates
If you are looking for the best charger - we have got your back with our best fancy disposable charger plates collection that comes in a variety of sizes, designs, and styles. 
Moreover, they are made up of high-quality plastic material that can hold your courses strongly. Plus, our elegant disposable chargers are lightweight and durable enough to bear accidental drops. 
So, if your guests' kids are clumsy - no need to worry if they drop your best collection of charger plates. They aren't breakable like other materials when dropped.