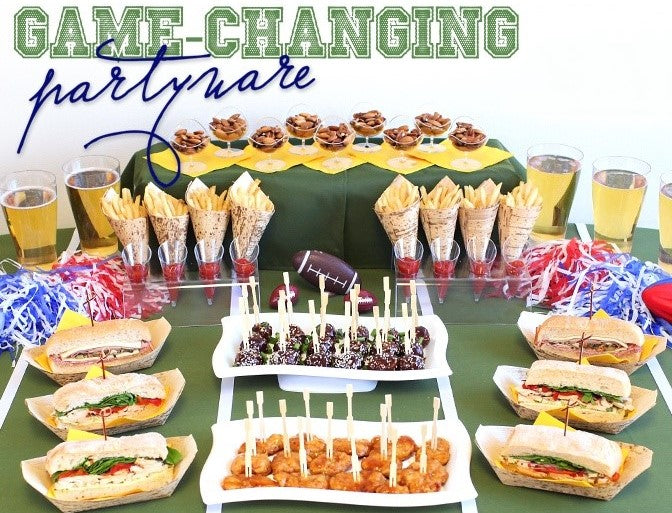 Creative Ideas for an Ultimate Game-Day Party
A game day party is all about cheering up and having fun with your loved ones and your friends. It brings you an excellent opportunity to compete in games while enjoying your quality time with your favorite people (after all, you deserve to relax). 
Wonder how to throw an epic game-day party with your friends? We have got your back with some of the creative ideas that are worth trying. 
Read on to discover the creative ideas to make your game-day party even more enjoyable for yourself and your guests.
Dress up your Room
Your guests need to feel special and get some special vibes when they have come to join the party. 
The first and the best thing you should do is dress up your room with balloons, creative stickers, some elegant party supplies, and a welcoming table where your guests would spend time.
Moreover, whatever game you are playing or watching, try to display it in your decoration to set your guests' mood for the party.
Display a Party Menu
The game day party is all about enjoying and playing games, and of course, eating your favorite snacks throughout the party.
A good host always cares to pay heed to guests' needs, and mostly, what they want is a delicious meal or snacks.
Prepare a party menu and display it creatively on a chalkboard or use paper charts so your guests should know what snacks you are offering them and what flavors they will get.
Here is a pro tip: have plenty of finger food and bitesize food as they are super easy to prepare and serve anytime.
There are a lot of game-day recipes that you can try and be the talk of the town for being a good host. Make sure to have stylish plastic bowls to serve your guests at a party.
Premium plastic bowls are perfect for the game-day party, as they won't break or be shattered like glass if your guests accidentally drop them in-game excitement. 
Moreover, our party bowls are intended for single-use, so no matter how many of them your guests use, you won't need to do dishes because they are supposed to be disposed of.
Game-day Popcorn Bar
Despite all the other food items you prepare for the game-day party menu, setting up a popcorn bar for your guests would be a special treatment.
Setting up popcorn isn't that difficult and won't take you too much time. A little effort, dedication, and creativity will allow you to have an elegant-looking popcorn bar ready for the rest of the party.
Moreover, apart from your guests who can graze on popcorn throughout the party, the popcorn bar will also bring elegance to your party setup. 
There are plenty of ideas available online that you can try and be creative with your popcorn bar. Elegant-looking transparent vases, disposable party bowls, and glass jars will get the job done for you to set up a popcorn bar.