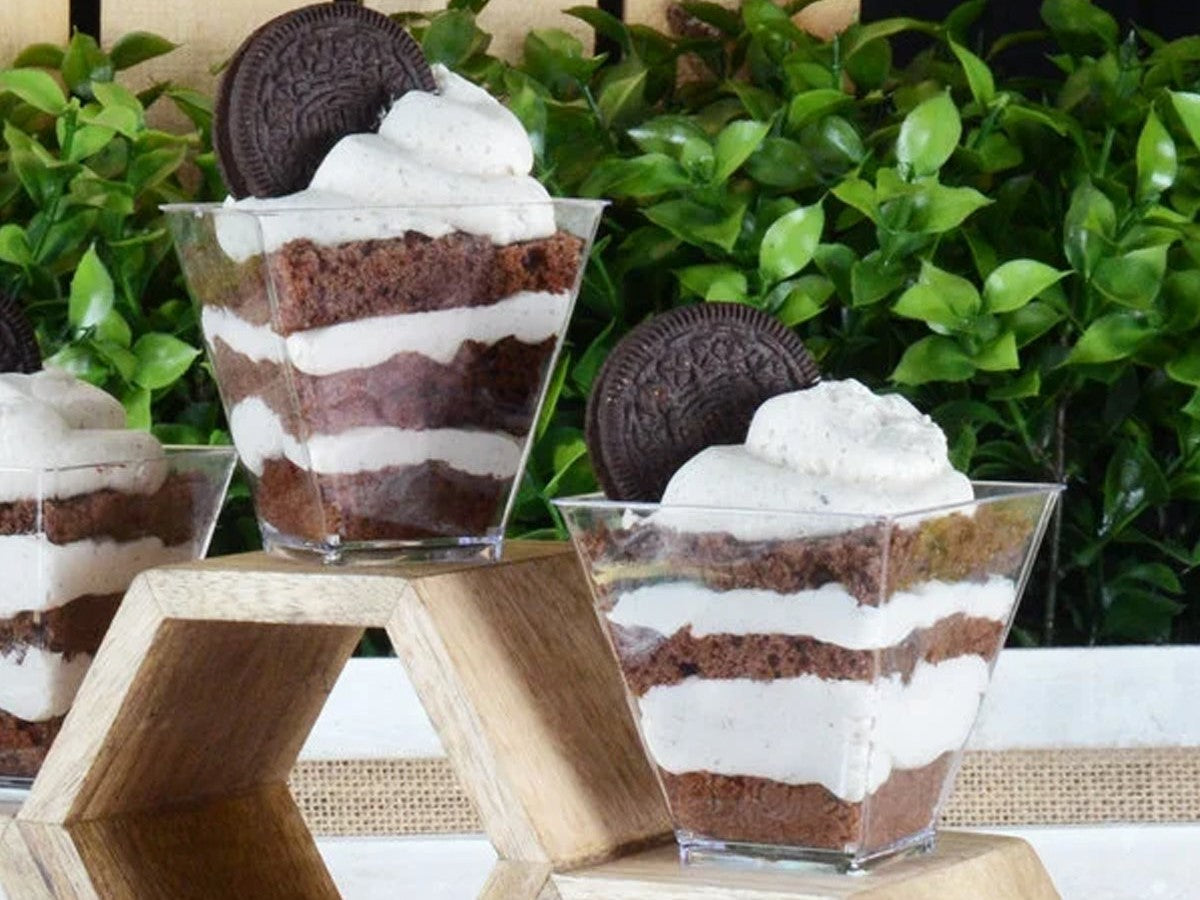 Disposable Catering Tableware Buying Guide
The world is evolving, and so should your tableware. Therefore, it is essential to provide your guests with environment-friendly and disposable tableware options such as disposable catering tableware and plasticware sets.
The dinnerware you choose should not just be convenient, but it should also be the cleanest and healthiest, and what's a better option to choose than disposable dinnerware?
Disposable flatware is no longer limited to picnics and catering events. For both take-away and dine-in orders, every restaurant must have disposable cutlery to serve food to the customers.
Buyers are well aware of the ease that disposable party tableware brings. However, we know that selecting the appropriate disposable dinnerware for your party, formal gatherings, or at a restaurant can be stressful. So many choices make it overwhelming, but making the proper decision is essential.
Here's some advice on finding the right dinnerware with the appearance, aesthetics, and style you want and the usability you need at a very reasonable price. Let's begin with the buying guide.
What's The Best Dinnerware Material?
Many people prefer disposable cutlery to ordinary utensils because of their convenience and price. Disposable catering dinnerware is available in a wide range of materials. Find out below what kind of disposables are best for you.
Plastic
Plastic cutlery is durable and safe to use. It is now much easier to discard and reuse plastic. Plastic is a versatile material that can tolerate both extremes of temperature, i.e., low and high.
Disposable plastic bowls with lids are perfect for soups, and transparent or multi-colored disposables are also a lovely alternative to the traditional and boring cutlery sets.
As a matter of fact, since plastic utensils are good at retaining moisture, fried foods like zingers and fries may turn soggy.
Plasticware for parties is also water-tight by nature, making it ideal for transporting a lot of foods.
We offer you the best recyclable and reusable plastic tableware you will never regret buying. You will find plates of many pretty designs, including Royal, Hammered, Diamond, and Flared.
Paper
Kitchenware made of paper has been in use for a long time. It's available in a nearly infinite number of colors, shapes, and sizes. It's a cost-effective choice that is microwave safe. It is typically regarded as suitable for cold and hot meals, but it's not as strong as we want dinnerware to be.
Paper is a bad choice for the environment. Paper utensils are often wax laminated, which makes them non-compostable.
Palm Leaf
People have been using wood to make tableware, cutlery, forks, bowls, spoons, knives, and a variety of recyclable and reusable dinnerware for ages. Tableware made of wood has a particular charm to it.
Disposable catering tableware made of fresh palm leaves, which first appeared in the marketplace around a year back and has an elegant appearance, is highly regarded in the catering industry. Palm leaf is long-lasting and fully biodegradable.
Microwavable palm leaf dinnerware can be used to reheat leftover meals or frozen foods. 
Bamboo
Bamboo dinnerware is a newbie to disposable crockery. It comes in a range of shapes, designs, and sizes, all in the brand's unique modern style, with each piece being distinctive. Although it is not the most inexpensive option, some are oven safe.
Bamboo works well with both foods and drinks. It is pretty durable. Bamboo goods are safe for the environment. They are biodegradable and free of chemicals and pollutants.
A bamboo is a great option when you need to serve an advanced and demanding crowd.
Check For The Following Things When Shopping Your Catering Tableware!
You need to consider the following six things while buying catering tableware. 
Know Your Purpose
Consider your public's unique requirements. For example, are you the owner of a coffee shop that offers hundreds of cups and wraps per day? Or are you going to throw a birthday party, a rehearsal dinner, or a bridal shower?
Choose disposable tableware and other disposable utensils that are both appropriate for your meal and durable enough to withstand transportation.
Characteristics
Check to see if the flatware you select has the qualities you desire. Some are, for example, microwave-safe, while the majority are not. If you wish to reheat food directly on the serving dish in the oven, make sure your plates are capable of doing the job.
Consider Style
Your tableware reveals a lot about your personality. The appropriate crockery with a unique style may make a big difference in the ambiance of your restaurant. For example, it might help set the tone for an event or show your customers that you care more about the environment than they do.
Size Matters
Make sure you get the catering tableware of the perfect size, according to your needs and wants. Every dish demands bowls, trays, and plates of different sizes. It's also necessary for your cuisine to look its best.
Affordable Prices
Disposable tableware is available at a wide variety of prices that vary according to the type. Although some disposables are less expensive, investing in more durable and environmentally friendly tableware can go a long way with your buyers.
With some inexpensive dinnerware, you can have a superior and refined dining experience.
Stay Away From Toxicity
Some crudely produced porcelain objects may contain toxic elements such as arsenic or lead. These elements can be found in the raw material or varnishes of these pieces, and they can seep into the drinks and snacks served on them. Therefore, ensure that the tableware you buy is created in a safe and clean environment.
Plastic crockery is used daily and for special events, and it is available in a range of forms to suit diverse demands. Similarly, foam and bamboo have their pros and cons. Choose what's best for you!
Did someone say SALE? Yes! Visit the Smarty Had a Party and avail the catering tableware sale for your next party. Our numerous shapes include square, round, or wavy, diamond, bagasse, harmony, and a lot more.