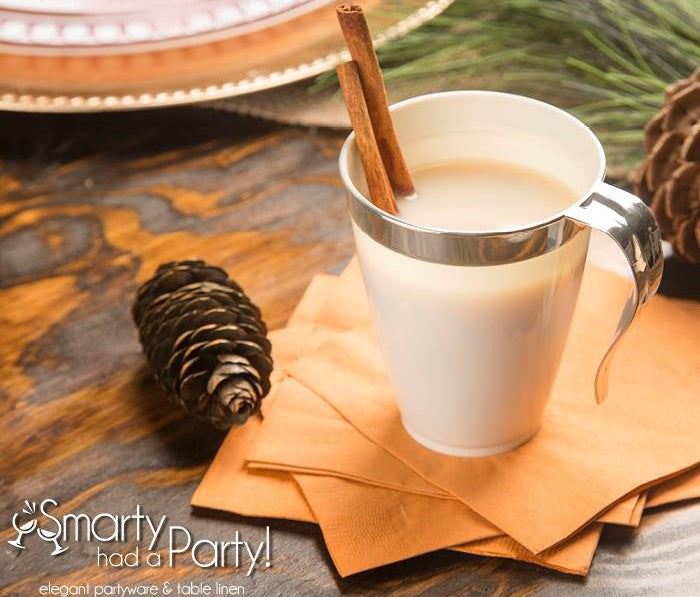 Delicious and Creamy Hot Cocoa Recipe
A cup of a delicious hot cocoa drink and the intoxicating smell and excellent taste brings many other benefits to our body.
On a chilly winter evening, having a cup of hot cocoa is the best thing to sip through and get the actual experience of warmth. Hot cocoa is the gift of winter that you can give yourself with a little bit of effort. This rich and creamy drink will lift your mood by giving you a considerable amount of serotonin and tryptophan amino acids that relax your mind and body and help you build your muscle health. It also contains caffeine, which is good for your health in several different ways.
When the colder weather starts, most of us turn to hot drinks that warm us up and restore our energy. In addition to tea and coffee, many opt for a cup of hot cocoa drink, which brings many other health benefits to your body and the intoxicating smell and excellent taste.
Having positive effects on immunity and metabolism, hot cocoa is necessary for this winter season. You can make your own delicious and creamy hot cocoa using the following recipe.
What You'll Need
Unsweetened cocoa powder: ⅓ cup

Milk: 4 cups

Half-and-half cream: ⅔ cup

Sugar: ¾ cup (you can add a tablespoon more if you like it sweeter)

Boiling water: ⅓ cup

Salt: 1 pinch

Vanilla Extract: 1 tsp
Directions to Follow
You'll take a saucepan and add water, cocoa, sugar, and salt in the first step. Next, turn on low heat and bring the mixture to a simmer while stirring continuously. Let it boil for about 2 minutes while you keep going, so it does not sing.
Next, add milk to the mixture and stir while the flame is medium to low. Let it simmer for 2 to 3 minutes, don't let it boil over.
Add vanilla extract, give the drink a nice mix and take it off the stove.
Serving
Pour the drink into your cups and top it with the half-and-half cream and some marshmallows. This recipe serves 4 - however, you can double or half the ingredients according to your needs.
To make this drink look even more elegant in your hands, use our disposable party mugs so elegant and chic that you will not stop loving them. Also, they are robust and tend not to break even when you serve a hot drink. They are also safe to be used by kids since they are very durable, and in case the glass falls off of their hands - it won't break.
Our disposable plastic coffee mugs are made from BPA-free, high-quality plastic materials, keeping your health in check while helping you serve your drinks elegantly. Another factor that makes our elegant coffee mugs exceptional is that they are budget-friendly, and when bought for an event, party, or a celebration, they are not heavy in your pocket.
What are you waiting for then? Grab the ingredients and get ready to make a perfectly rich and creamy hot cocoa and get warmth in this cold weather. 
Replace Your Morning Cup of Coffee
Coffee lovers indeed find it difficult to imagine anything other than itself, but when you use this beverage regularly, you will see that it can be enjoyed equally. But, of course, with many more benefits than coffee. Instead of coffee in the morning, prepare cocoa for yourself. Flavonoids in cocoa improve the mood and wake up the person who consumes it. Drinking this hot beverage has also proven to be an excellent tool in solving complex mathematical problems, so it imposes itself as an ideal drink to start the day.
Granola Bars
Granola bars are surprisingly easy to make. Combined with cocoa, you will get a whole new dimension of taste! 
You will need:
5 cups oatmeal

1 cup mixture of nuts and seeds as desired

1 tablespoon cocoa powder

1/2 cup chopped dried fruit

pinch of salt

1/4 cup olive oil

1.5 teaspoons vanilla flavoring

1/4 cup honey
Preparation:
Turn on the oven to heat to 150C. Line a large baking tray with baking paper. Combine the oatmeal, chopped nuts, and seeds in a large bowl. Mix the oil, honey, vanilla aroma, salt, and cocoa in another smaller bowl. Add the wet ingredients to the dry ones and mix everything evenly.
Transfer the mass to a prepared baking tray, distribute evenly and bake in an oven preheated to 150C for about 30 minutes. Take the baked granola out of the range, leave it in the pan to cool, gently chop it with your hands, then add the dried fruit.
Complete the Taste of Homemade Cakes
No person does not like homemade cakes. Even rolled or sprinkled with cocoa, they become a real delicacy. However, if you choose a healthier version of desserts, cookies made with figs or walnut butter rolled in cocoa powder are the right choice. Of course, it is a dessert, but there is no need to feel guilty when you use natural sugars to make it. 
Tips for Buying Cocoa
Look for organic cocoa. Not all flavors of organic cocoa are indeed as good as inorganic ones, so you will have to try a few and see what you like best.
Cocoa must have a high-fat content. Delicious cocoa has a full flavor and has about 24 percent more fat.
Make sure you buy unsweetened cocoa, not something mixed with sugar. Also, make certain the only ingredient is cocoa.
Replace a meeting in an expensive restaurant with a romantic one at home! Cook warm, aromatic cocoa, sweeten it with whipped cream and decorate it with heart-shaped cocoa sprinkles and share with your loved one! Then, with a soft blanket, Christmas lights, and some good film, cocoa will complete the whole atmosphere and give it a final touch! Cocoa attracts and connects people, creating an intimate atmosphere!