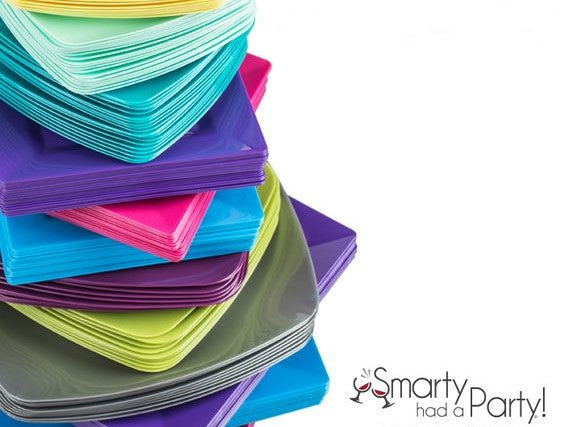 Buy More, Save More - Bulk Dinner Plates Wholesale
You might have read the phrase 'Buy More, Save More' whenever you were considering buying disposable dinnerware from wholesalers. The real question is, "Does wholesale buying save you more?" The answer is: Yes!
However, it does depend on what kind of product you are buying and how much of a quantity you are getting. In the case of disposable dinnerware, wholesale purchasing in bulk quantities proves beneficial in several different ways. For example, wholesale buying allows you to save money and avoid those unnecessary trips to the shopping mall to buy the same product over and over again.
To get the most out of wholesale buying, you have to buy the product in bulk. It is simple because there is no involvement of a middleman in the chain. Let's talk about this whole concept in detail.
The Middleman is Not Involved
Buying plastic dinner plates in bulk from wholesalers can be beneficial in monetary terms because there is no retailer or distributor involved. The thing involved with the middlemen is that each one of them gets to keep a cut from the profit gained. Also, the profit is not too little; keeping their interests in mind, they increase the price a lot. Even if this change is small- it is still against your pocket.
The best decision in this situation is to get the product directly from the manufacturer. It saves you a huge amount of money because the manufacturer is the one that provides you with the product, and no other party gets to keep a share.
That is exactly what you are served at Smarty. We manufacture the most durable and elegant bulk disposable dinner plates and provide them to your doorstep with all the care and love. You get to celebrate your beautiful events without having to worry about the budget at all.
No Need to Make Those Trips to the Mall
When buying party supplies from Smarty, money is not the only thing you get to save. It also saves you from going out to shop in such unprecedented times when nobody feels safe going out. You deserve a get-together with your family, with all the precautions of course, but it should not cost you your health. So, get our fancy plastic dinner plates in bulk for which you don't need to step out of your house.
Since you are not going to the market for shopping, you will also get to avoid impulse buying, which is something you spend the most money on.
Health Perspective
Keeping your health in mind, we have not used any harmful chemicals in our products. Unlike other plates, our disposable plates do not bend by the weight of the food served. Moreover, they do not cause coloring compounds to enter the food when served. All these factors keep you and your guests in the best health conditions.
Hence, buying products from wholesale in bulk saves you a lot of money and time.