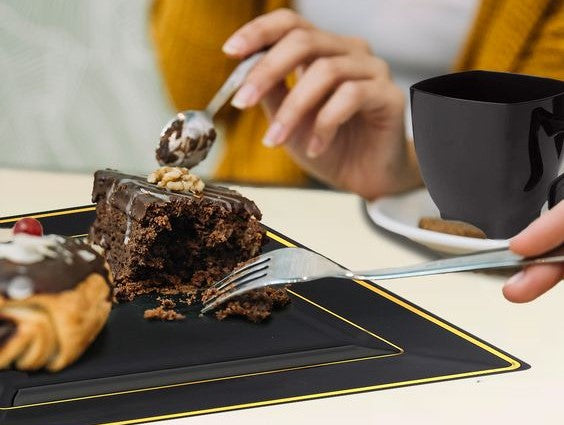 Coffee Date Night Ideas You'll Love
Coffee isn't just about fulfilling your caffeine consumption in the morning or an excuse to take a break from work in the afternoon. It can be turned into a different vibe if arranged well. 
Yes, we are talking about a date night here. You can invite a special one to your favorite coffee shop for a date night. Maybe it's another excuse for you to invite them to have spent quality time with them and get to know them better, or you both love the coffee. 
When it comes to coffee date night ideas, the list is endless as there are plenty of them, and picking one depends on you and your significant others.
We have handpicked some of the best coffee date night ideas that, generally, most couples like. So stick to the end and find a perfect way to impress your significant others on a coffee date night. 
Participate in Coffee Shop Event
Many coffee shops have events, which can be a perfect opportunity for you to invite that particular person in life and take advantage of free decor and ambiance. 
It can be an excellent idea for you to spend quality time in a beautiful environment. You can order your favorite snack and coffee mug to sit, relax and enjoy the moment. 
Look for the coffee shops that often arrange events, or ask the manager about it while taking your morning coffee. Also, keep an eye on the chalkboards and flyers. Moreover, it's an era of social media, mainly the small business-run Facebook pages, to keep the audience up to date. 
Search their Facebook page if there's an opportunity you can avail yourself of in the upcoming time. 
Do Coffee Tasting
If you live in an area with many coffee shops and cafes, then this is a perfect idea for you to have fun together. Start off by going to a coffee shop, ordering something, eating, and moving on to the next one in the town. 
This way, you can keep tasting the different coffee shop tastes. You can visit as many coffee shops as you would like. You can start off by saying which coffee shop suits you and which one has a strong taste, and which ones serve special items in all them. 
Coffee Making Contest
If you guys are hardcore coffee lovers, then there are chances you would know the different ways to make the coffee or other recipes for coffee. 
If leaving home together for the coffee shop isn't your thing - maybe you don't like the rushy area or whatever the reasons are, you can still have fun and a great coffee date night together at home. 
Start off your date night in the kitchen by arranging a contest for who knows the best ways to make the coffee or even who knows the most recipes. Then, you can continue one by one - one makes the coffee, the other tastes it. 
You can set a reward for the winner to make it a little interesting for both of you. For example, get elegant disposable plastic coffee mugs and craft them to make a special gift for your special one. The reward is optional, depending on both of you, what you like and how you want it to be done. 
Gift Your Special one a Coffee Mug
Coffee mugs are the first thing you need in the morning to start your day. Giving one to your special one as a gift would have a great impression on them. So get an elegant coffee mug and gift them on coffee date night. 
Go with the plastic coffee mugs with disposable nature. You might come up with a question: why only plastic mugs, especially disposable ones? They can easily be molded and come at a cheap cost. In addition, you can create epic centerpieces or decor pieces with plastic coffee mugs. 
Besides doing the DIY projects for your special one, you can use them for the coffee servings as they are perfect for formal settings. Moreover, disposable come up with the ease of easy cleanup, so you don't have to spend the time in the kitchen after a beautiful date night. 
Get elegant plastic coffee mugs from "Smarty Had a Party" and make your coffee night table stand out. 
Play a Game at a Coffee Shop 
Taking your special one on a date is kind of a party of two persons only. Make this an epic one by indulging in entertaining and fun activities. When it comes to the fun part, games are the way to have it.
Play a board game coffee with your special one and enjoy every sip of your favorite coffee/shake. Many coffee shops have board games, you can ask them for them, or you can bring the one with you like ludo, cards, and chess.
Play Couple Staring Challenge
It's a date night, and coffee is just an excuse to take them out for a beautiful time. So take a challenge to play a couple staring at a coffee shop. Don't worry if it seems ordinary to you, do it for once and you wouldn't regret it, as you will feel even close to your special one. 
For this, you might need to look for a peaceful coffee cafe with no such hustle and bustle, so you can calmly play it. But, as always, the one who blushes or laughs loses the challenge.
Ask Your Special One to Pose for a Sketch
If you are good at sketching, this is an excellent idea for you to make your partner feel special. Take your significant other on a date night to the coffee shop and surprise them by asking for a pose to create a sketch.
Take the pencil, canvas, and everything you need to make a sketch. Gifts are the way toward their heart, and a thoughtful gift is a way to make it even easier to reach.