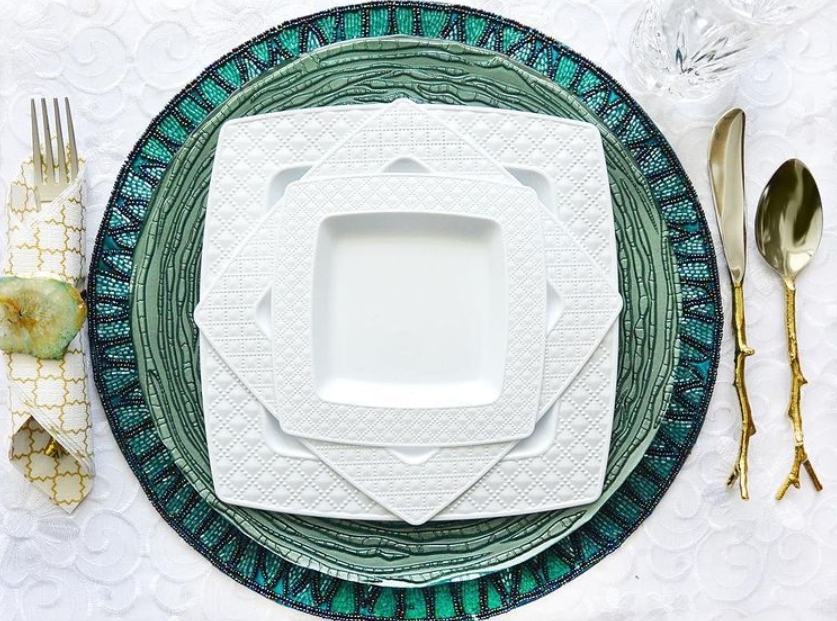 Choosing the Perfect Plate Set for Your Next Party
Choosing the perfect plate set for your next party won't only elevate your table's decor, but will also complement the food you serve.
However, choosing the perfect plate set is overwhelming as there are numerous options available, and every day new products are launched in the market, so we did extensive research to find out what makes a plate a perfect party plate.
Read one to discover what features you need to consider when you are on for the perfect party plate sets.
Determine the Material for the Plate Set
One of the first questions that you need to ask yourself when you are buying a plate set is - what material do you prefer. Should it be microwave safe, or disposable plates that come at the most affordable price tag?
On the top comes the ceramics and fine bone porcelain that are suitable for all types of formal and special events. They are mostly microwave safe and offer easy maintenance. Considering all the features, ceramic, and fine bone porcelain come at a higher price tag. They are suitable if you want a plate set for your day-to-day use.
If you are planning to serve a large crowd, the elegant disposable plate set should be your top preference as they offer the ease of hassle-free cleanup. Plus, they are affordable to budget even if you buy them in bulk.
By figuring out what type of material you prefer, you will narrow down your path towards the perfect plate set that would fulfill all your serving and decor needs.
Consider the Trendy Designs
Secondly comes the designs, every day new designs come in the market. Consider plate set designs that are currently in the trend. The traditional round-shaped plates are modern, and they are perfect to make the dishes center of attention when served on the table.
For a round-shaped plate set, consider a white vintage round disposable plastic dinnerware set. The beautiful design on the rims of the plates adds aesthetic to the plate's designs.
We offer a wide range of elegant disposable plate sets and plastic party plate sets that come in various designs and shapes. Look around and get the best and most appealing plate set for your next party.
Caring for your Plates set
Before you make your final decision, consider the caring factor while buying the plate set. For instance, dishwasher safe, microwave safe, and break-resistible will give you peace of mind. If there are kids at the party, plastic break-resistant will work best for such events as they are extra durable and sturdy.
Also, if you have invited a long list of guests to the party, chances are when your guests leave, you will have a pile of dirty dishes waiting for you in the kitchen.
To avoid such hassle, go for the dishwasher safe and disposable plate set. However, it depends on your budget. Disposable plates come at a fraction of the cost compared to dishwasher-safe plates.