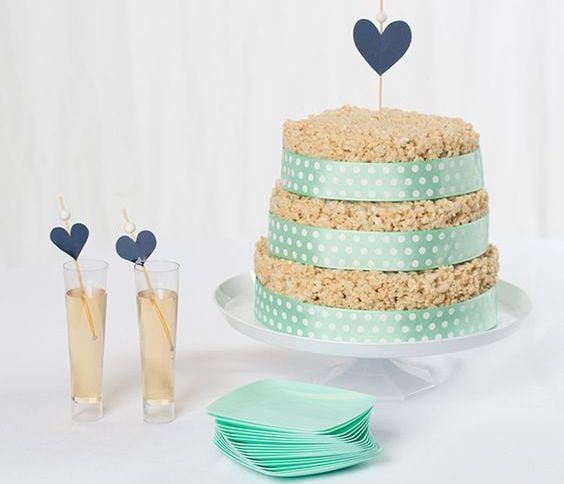 Breaking Traditions: Modern Wedding Cake Trends
We are in 2022, and nothing about weddings is like it used to be a few years ago. Similarly, trends in wedding cakes have been evolving forever. We believe it is yet another time to turn things a bit and bring new trends to weddings. Here are some inspirations to modernize your weddings with trendy, appealing wedding cakes.
Bas Relief in Cakes
Bas relief has always been involved in art pieces, but nowadays, they are being incorporated in wedding cakes. In cake crafting, a 2-D effect is created on the cake, which looks stunning. 
Geometric Cakes
Geometric cakes are trendy and attractive options for events like weddings. The best part about them is that they can be made into any shape and structure that you cannot help but say WOW! Incorporating different colors into a certain cake shape can prove to be even more elegant.
When you have a perfectly shaped cake, serve it on appropriately-shaped plates. Our disposable cake plates for weddings are available in different shapes and sizes to meet all your requirements. 
Abstract Cakes
Abstract cakes are an absolute Trend Alert! Whenever you think of an abstract piece, you know it is going to blow your mind because you are going to feel the same feeling the artist wants you to feel when you look at that art piece. Abstract cakes are trending for the same reason.
Mini Cakes for Everyone
Instead of having a single large cake, you can have individual mini cakes for everyone. Serve them in our mini wedding party plastic plates with mini flatware to make an elegant serving altogether.
Black and Gold Cakes
This generation has an open love for the black color and all the good reasons! Black-colored cakes can go well with a bold wedding setting as well as a minimal wedding. To add an X-factor to your black cake, make sure to give it a touch of gold.
Modern Art Pieces
Wedding cakes with modern art pieces are worth spending money on. The texture and the art piece give a cool look to the wedding.
Personal Cakes
Personal cakes are what almost every other couple is opting for. Because they allow you to get something for yourself and your partner, they are a top choice for couples. You can write your partner's nickname on the cake or can even get your pet's picture painted on it.
Hand-Painted Cakes
Hand-painted cakes, with all their beauty, are ready to beautify your wedding tables this year.
Ruffle Cake
This trend is not limited to the sleeves only. It has gotten to the wedding cakes as well, and we are all very happy about it because they look extremely graceful.
Bold Colors
This year, break the tradition and go with seemingly odd combinations of colors because so many couples have tried it, and they were not disappointed. Just make sure to serve them in our colorful elegant plastic cake plates to complement the color of your wedding cake.