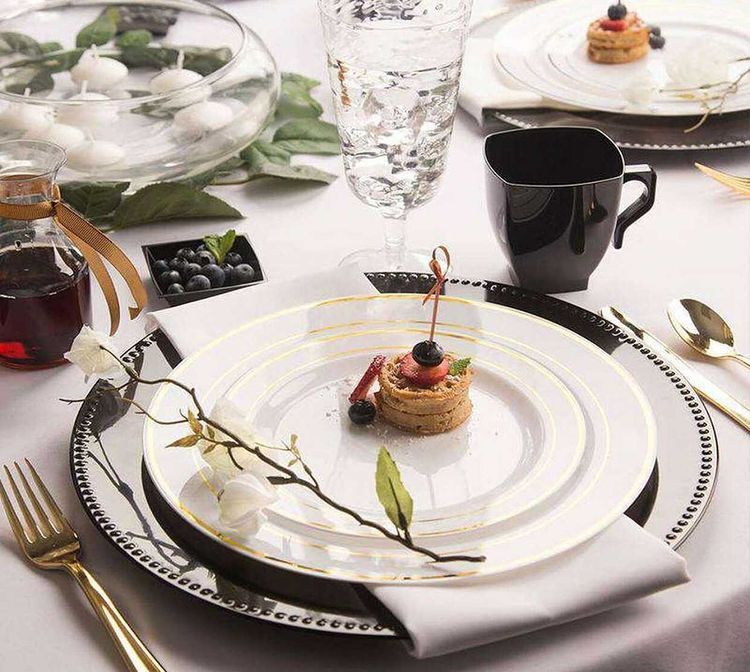 Bringing Your A-Game to Your Next Catering Party
Serving a large crowd can be stressful, even if you do it frequently. This is because so many things need to streamline to have a smooth event. But you don't need to hire a catering company or help from anyone. With Smarty Had A Party and our list of top tips, you will organize your next catering party easily.
We have composed a list of top tips to help you bring your A-game to your next catering party. Read on to discover them.
Choosing A Venue
First things first - to throw a perfect catering party that goes smoothly without any hassle, always choose the right venue. 
A perfect venue has ample space to accommodate the list of guests you have invited. Plus also an indoor space, so your guests won't need to end up soaking if it rains.
But if you are wondering about throwing a catering party at your home, then it's also best for you to unleash your hosting skills. Before choosing a venue, you should make a list of guests to accommodate them easily without causing hassle. 
Moreover, choosing a perfect venue for your party depends on what kind of party you want to throw. For example, is it a birthday party? An anniversary celebration? Or a dinner party for your office colleague?
Serving Style
Your serving style will determine what kind of part you are about to throw. How do you want to serve the food? Is it a sit-down dinner? Or does your budget refer to buffet style?
If you want the party to be formal, then a sit-down dinner is what you should be planning for. However, the buffet is a good option, but it's preferable if you can't afford to have equipment for a large crowd. 
However, our fancy disposable dinnerware sets are the best possible option if it's somewhere out.
Disposable dinnerware sets are the perfect choice to serve a large crowd as they come at a fraction of the cost. Plus, there are various designs and styles available to choose from.
You can throw an epic party with a disposable dinner party plate set without any hassle of cleaning them after the party is over. Instead, you can dispose of them in a sturdy trash can right after the party is over. 
Get this elegant plastic dinnerware and more like this to elevate your serving style without getting worried about upsetting your budget. 
On the other hand, in the desire to please all the party guests and leave a remarkable impression, a beautiful occasion often falls into the shadow of a specific dose of stress. A good mood, which is our primary goal, is mainly influenced by choice of food and music. To avoid unnecessary nervousness and enjoy all stages of the celebration, starting from its preparation, we need to make the right choice for these two key factors.
Simple and Delicious Snacks 
When organizing a catering party, the way the food is served must correspond to the lively atmosphere that you naturally want to achieve. For this reason, the best solution for organizing a successful party is simple yet delicious snacks or so-called finger food. Delicious canapes and cocktail sandwiches are a type of food that your party guests can be served during lively conversations, almost in passing, while the choice of flavors and types of food is extensive. 
The best solution is to order catering for celebrations for this purpose, because small snacks, although easy to consume, require some time and skill to prepare. An additional benefit is personalizing the menus offered by good catering services. It is possible to adjust the choice of ingredients to any special requirements of the guests, according to certain dietary principles or allergies.
The Sweet Table
Sweet lovers will surely be delighted if you include a specific palette of tasty desserts in the service at the celebration. There are some classic flavors that most everyone loves, but it is a good idea to be creative and make the choice of sweets as enjoyable as possible. For such occasions, the most popular are the so-called pops, different variants of small cakes, fruit cups, and similar healthier variants. 
The lovely sweet table should be partly adapted to the vegan principles of nutrition and eventual fasting, so if you order desserts, you should emphasize that. Even if none of your party guests are fasting or vegan, many probably prefer healthier options, including cakes containing fresh dates instead of eggs and sugar.
Good Music
If you have imagined that the guests at your party are talking and spending a lot of time sitting and using the deacons you have prepared for them, it is suggested that the music segments be more discreet. Relatively quiet music, maybe even instrumental, and all depending on your musical taste, is ideal for an atmosphere of lively conversations and good jokes and the consumption of small bites of your food. This kind of music is generally a good idea to start any party, no matter how you plan its course, because it allows guests to greet each other, so to speak, get in the mood and adjust to the party atmosphere, and thus enjoy your professionally served and designed catering!
Parties where you expect a lively atmosphere, joy, and dance, should naturally be complemented by appropriately cheerful music your guests can play and sing. Of course, the type of music depends on your taste and the musical taste of your guests.
The essential condition for organizing a successful celebration is your good mood. Be kind to your party guests, spread positive energy among them, and pay attention to each of them. On the other hand, a good selection of music and delicious food will undoubtedly help you with that, so dedicate yourself to these elements of the party in time to enjoy good company and a great atmosphere on the day of the party.