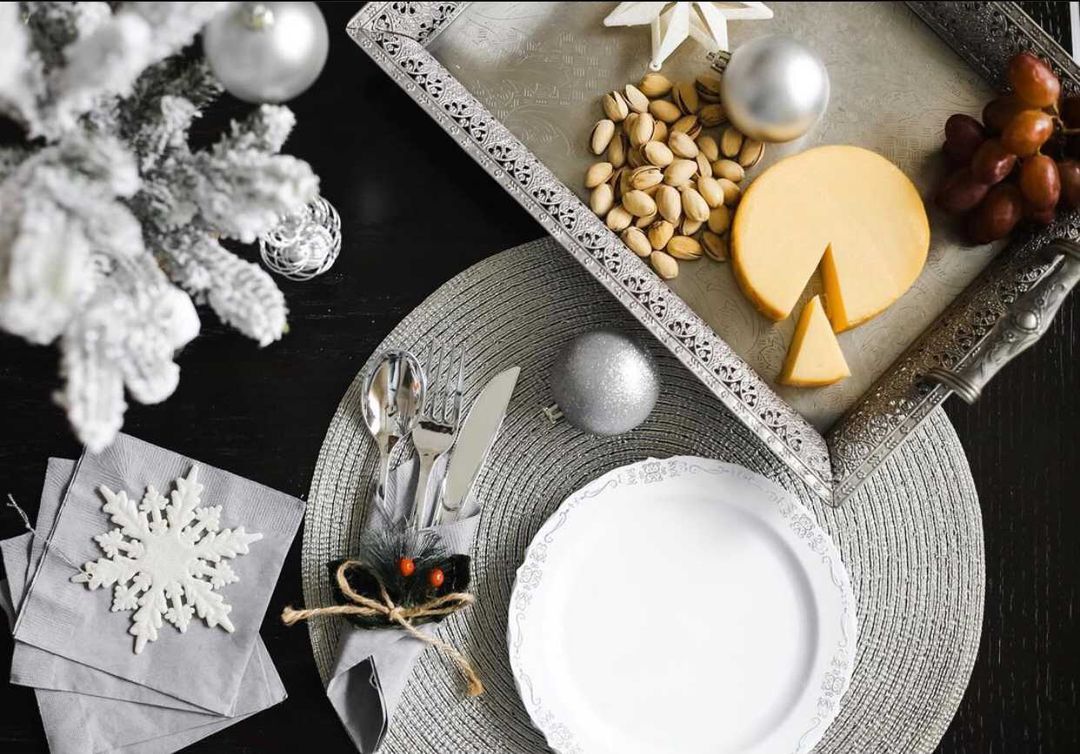 Bring Wintry Charm into a Table Setting
When it comes to decorating your table, things get hectic and stressful. Not just because you are occupied with guests, but because you are decorating for numerous people you invited.
Table settings always bring uniqueness to your overall decor. It adds more aesthetic vibes and complements your party theme. We have got you covered in the colder months of Winter with a guide to bring a bright side to your table.
Centerpiece Ideas
No table is complete with the centerpiece as it provides the focal point to your table. The centerpiece always looks great to turn your simple-looking table into something remarkable.
Plenty of centerpiece ideas can help you bring the wintry charm into your table setting. You won't have to go out to make them happen as they are easier to make and set on your table.
Candles always bring aesthetic vibes to the atmosphere no matter where you use them. So light up some candles, make them your table's centerpiece, and add some colors to make it look classy. 
You can also create an innovative centerpiece by placing greenery and some vegetables and fruits such as pomegranate and citrus.
Party Supplies
With some leftovers from past holidays and a few alterations, you can create a perfect table setting without buying new party supplies.
Pull out all your disposable party supplies, and utilize them to bring a cleaner and brighter look to your table with minimal effort. And as you can get the best out of the leftovers, there's no need to go for overwhelming decor. 
Moreover, if you run out of stylish party supplies, elegant plastic serving ware will help you with your serving duties. 
We have everything from disposable plastic serving trays to plastic serving bowls to help you serve with style and save you extra bucks. 
Look around to get the beautiful disposable plastic serving flatware at a fraction of the cost.
Napkins Ideas
Napkins are a little piece of art that hosts don't know about. A fancy napkin with the proper press can make a difference in your tablescape. You can elevate your table decor with napkin folding techniques that are easier to learn yet worth doing.
Nobody knows that a bit of cloth can be turned into a piece of art. At first, it might seem difficult to you, but once you start learning. You will be able to do it even in your sleep.
Spread out the blue napkin on the charger plate and pine corn at its top to bring the wintry charm to your table.
Play with Lights
Proper and accurate lighting can make a huge difference in your table settings. Play with different lights that match the decor and surroundings.
Warmer tones are best for sitting down at dinner as they would set your guest's mood and make them feel hungry. The casual tea settings can also help bring wintery vibes to the atmosphere.
Winter Decoration from an Old Sweater 
Winter is coming, and it is the right time to make your interior a warmer and more pleasant place ... Winter is a period when you spend more time at home, so try to create a friendly and nice atmosphere in your home. One of the exciting solutions is knitted pieces of wool that will help you visually warm the interior of the house. You can upholster furniture with knitted fabrics, and you can use old sweaters to bring a real winter makeover to your pillows, baskets, vases, and bottles. 
You can also decorate the modern interior with woven carpets, home decorations, and functional decor, such as wall clocks and vases that look very unusual and modern. If you enjoy knitting, then trends like these are perfect for you. 
Wicker furniture and wool decor add comfort, warmth, and beauty to modern design and beautifully decorate the interior. Made in neutral natural colors, they suit every interior design and create a universally attractive look. Dress the old lamps in winter sweaters, and make new winter clothes for your pots or vases, glasses, or bottles for the table from the sweater's sleeves. Wrap the pillows in warm sweaters and scatter them on the floor. The decor in the knitting goes perfectly with wood, plastic, concrete, or ceramics and makes the interior softer and more pleasant.
Tangerine Decor
Pour a little olive oil into the tangerine peel: Magic that will amaze you!
Apart from being very tasty, this orange fruit can even be used for decoration. Juicy mandarins are a favorite winter fruit of many! We all enjoy their rich taste and smell on cold days. They also protect us from viruses, but what few know is that this orange fruit can even be used for decoration!
You don't need anything but a little olive oil and tangerine peel, which you would throw away anyway. So instead, cut the mandarins in half parallel to the stalk. Take out the fruit and eat it, and save the peel. Leave the whole side that has a small "spike" intact, and on the other half, you can use scissors to cut out the shape you want - a star, a moon, a circle ... In the part with the "spike," which will serve as a wick, pour a little olive oil, but be careful to soak the "wick" with oil, otherwise it will not want to burn.
Once you've done it, all you have to do is light the candles, and your romantic atmosphere is complete! So take a few minutes and make beautiful candles, which will not only decorate your home but, if you cover them, will let your aroma spread throughout the house.
Most people turn to rustic, Nordic, and traditional decor because it seems the warmest. But, on the other hand, sometimes, it is desirable to add a touch of glamor and elegance to the whole story. When it comes to glam decor, the focus is on glitter, sensual colors, and shine.