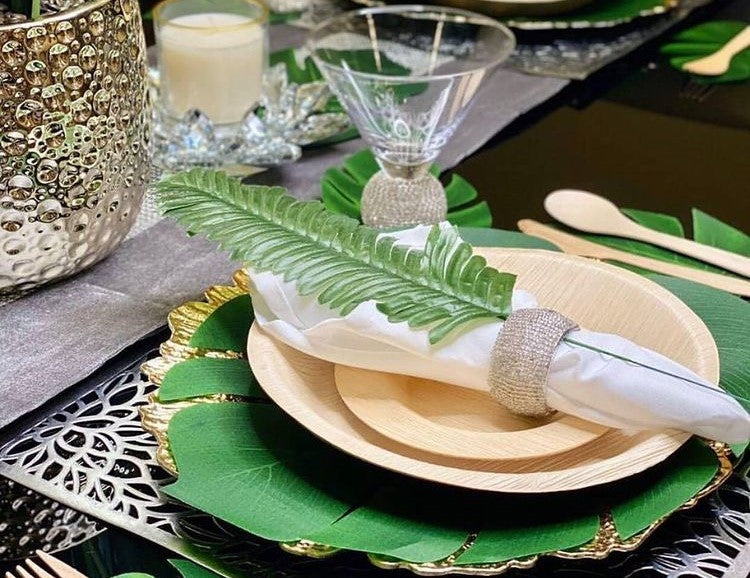 How Do You Throw a Fun St. Patrick's Day Party?
Saint Patrick's Day is celebrated on the 17th of March to remember Saint Patrick, a Christian missionary and bishop, also known as the ''Apostle of Ireland''. He dedicated a huge part of his life to Christianity, and his sufferings brought this religion to Ireland. It's a popular festival of Irish culture and gained so much popularity in the 20th century. Streets are filled with people watching parades, and green color, of course, is seen everywhere. But there's a lot more to this day than parades and green color. You can indulge in a variety of activities to make this day full of fun and joy.
Set Green and Gold as Theme Colors
As mentioned before, green and gold are an integral part of this day because of their historic significance. St. Patrick's Day became popular among the Americans during the 1900s when Irishmen came to the US in large numbers. They believed that wearing green would make them safe from Leprechauns who tend to pinch anyone they see. And gold is the color of the Leprechauns' pots of gold they supposedly hid at the end of a rainbow.
So to keep up with their beliefs, people incorporate these colors in their celebrations of St. Patty's Day. To host a perfect St. Patrick's Day event, set green and gold colors as a theme and dress code.
Decorate Your Home as Per Theme
Almost everyone sets the aforementioned colors as a theme, but it does not mean you decorate your home like everyone else and make it boring. Think out of the box and get creative decorations for your home. Start by decorating the entrance - hang a shamrock garland at the door and bless them with text like ''It's the Irish Luck'' or ''May You Find Lots of Gold at the End of the Rainbow''.
Make a DIY Leprechaun hat wreath and hang it on the walls. Get four heart-shaped balloons in green color and make a shamrock balloon by placing them in that manner.
Set Up a Green Table
For the tables, use greenery to make them perfect for St. Patrick's Day as well as to give a more natural effect. Use simple but classic dinnerware that complements the greenery. It's so important to have everything on your table making a connection. Use our eco-friendly dinnerware set for a nature-loving St. Patrick's Day party.
For a sustainable St. Patrick's Day party, our eco-friendly party supplies are a top choice with their 100% biodegradable material and health - and environment-related benefits.
Don't forget to add flowers since it's spring, and they add vibrance to any party table.
Involve the Kids in Engaging Activities
St. Patrick's Day is the perfect time to get you around to do some crafts to enhance your creative skills. Here are some creative activities that are entertaining for the kids as well as the adults.
Make Your Pot of Gold
Using a few supplies, you can make your pot of gold for St. Patty's Day.
Treasure Hunt for that 'Pot of Gold'
Hide that pot of gold somewhere and plan a treasure hunt for that. Believe it or not, it is going to be super fun and interesting.
Leprechaun Trap Box
Repurpose an old cardboard box and make a Leprechaun trap box.
Shamrock Coloring Pages
Print out shamrock or leprechaun coloring pages and let the kids color them.
Entertain the Guests with Irish Music
Play traditional Irish music throughout the event. If it does not suit your taste of music, you can play your playlist.
Prepare St. Patrick's Day Snacks
You cannot make a St. Patrick's Day party fun without the snacks. Try these recipes, and your guests will love them.
Cheese Crostini
Make a garlic and cheese crostini to satiate your taste buds.
Avocado Fries
Crispy and delicious - avocado fries, served with chipotle sauce, make up for a perfect snack.
Shamrock Crisps
These are made with potatoes cut in shamrock shape with a cookie cutter. Sprayed with olive oil and salt, these baked crisps taste heavenly.
Fried Potato and Spinach Balls
Give tribute to Ireland's most loved food item, potato! And make delicious fried potato balls. Add spinach to the recipe to make them green in color for a perfect St. Patrick's Day table. Serve them on our eco-friendly plates along with mint and cilantro sauce.
Green Cookies
Make basic cookies and decorate them with green icing. You can also draw a Leprechaun's face on the cookies.
Serve a Traditional Irish Meal
If you don't want to go with an all-green theme, we have a perfect solution for you. Instead of making everything green, serve a traditional Irish meal and uphold their tradition. You can make the traditional vegetable and beef stew along with Irish beer. Other than that, soda bread, boxty, colcannon, and black pudding are some common Irish dishes you can serve on your St. Patrick's Day table.
Shamrock Milkshakes
Here is a recipe for a McDonald-style shamrock milkshake to add rich flavor to your party table.
You will need:
Full-fat milk: 4 cups

Vanilla ice cream: 2 cups

Mint extract: ¼ teaspoon

Green food color: 10 drops

Ice cubes: as per your taste
Blend all these ingredients, and you will have a perfectly rich and sweet green milkshake. Although this recipe contains vanilla ice cream, you can add more sugar if you have a sweet tooth.
Host a Ladies Night In
Get in your pajamas and host a sleepover with your friends and watch an Irish movie. You can also host a spa night and enjoy it with a homemade green scrub. To make this scrub, follow this procedure:
Take ½ cup of melted melt-and-pour soap and mix it with ½ cup melted coconut oil. Add 1 cup granulated sugar, 6 drops of lemon oil, 4 drops of green color, and 2 drops of yellow food color (to give that nice effect of bright green). If you still don't get the desired color, add 2-3 drops of kelly green to the scrub. Pour this mixture into shamrock-shaped molds and let them cool.