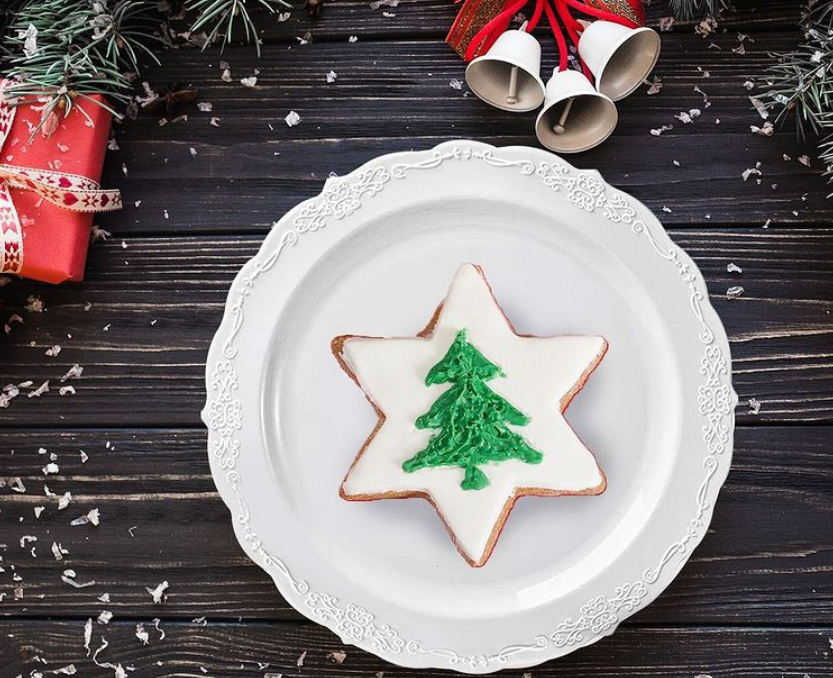 Best Christmas Cookie Recipes
Christmas cookie season is the most beautiful season of all. Baking Christmas cookies is everyone's favorite holiday tradition to share with family and friends. 
These are real games without borders when it comes to the sweet kingdom. There are various types of cakes, standard and those that are not, but represent multiple variations on the theme or are entirely new ideas of the master of the pastry cook.
However, the traditional chocolate sweets include - White hazelnut bars, White truffles, Coconut balls, Hazelnut balls, Marzipan balls, Orange balls, Glass balls, Sherry balls, Black truffles, Nougat cube, Walnut Praline, and lots more. If you are a gourmand at heart, you have probably tried most of these delicacies because each one lured you in its specific way. Namely, some people prefer dark chocolate to white, or maybe they prefer coconut rather than hazelnut and chestnut…
When someone adores something, their taste will be very refined, so it is not easy to please such people. The reason is that these gourmands entered all the secrets of cakes and pies, of course, only as consumers, but they will be your best critics and guide you on what is good and what is even better.
Soft, cut-out cookies are the best thing you could add to your Christmas menu. They can be made with various flavors and fillings, making everyone love them. This recipe guide will help you make toothsome cookies to spruce up your Christmas Eve party tables.
Let's start by making our cookie dough that will be the base for all the cookies.
Ingredients:
All-purpose flour: 900g

Powdered sugar: 300g

Salt: ¼ tsp

Butter (room temperature): 750g

Egg whites: of 3 eggs

Vanilla essence: 2 tsp

 
Procedure:
Add room temperature butter to a bowl and beat until it's smooth. Then add powdered sugar and beat until both are well combined. Next, add the egg whites into your batter and the vanilla extract. Beat until the batter is soft. 
Now is the time to add the flour. Add the flour gradually (in four additions) and not at once to mix everything perfectly. Keep on adding small batches of flour and beat. In the end, add salt and mix it all up nicely.
The base of our Christmas cookies is ready. Separate the dough into five different bowls in equal parts. We will be adding different flavors to all the details of the dough to make delicious, mouthwatering Christmas cookies.
Linzer Cookies
In one of the bowls of cookie dough, add half a cup of almond flour and 4 tablespoons of all-purpose flour. This extra flour will help the dough retain its consistency. First, mix the dough with your hands. Next off, take two parchment papers, place them above and below the dough, and spread them out with the help of a rolling pin. Toss it in the refrigerator for about an hour.
Chocolate Cookies
In the next bowl, add the melted chocolate and give it a good mix with a spatula. Like the previous one, sandwich it between two parchment papers and roll it out evenly. Put it in the refrigerator for one hour.
Gingerbread Style Christmas Cookies
Next, we will make cookies with a touch of everyone's favorite - gingerbread. Add 2 ½ teaspoons of ginger powder, 2 tablespoons cinnamon, 3 tablespoons all-purpose flour, and 2 tablespoons cocoa powder. Mix the dough well and place on parchment paper and roll it out. Put it in the refrigerator for one hour.
Coconut Cookies
Add 6 tablespoons of coconut powder to one bowl and mix it well. Roll it out in parchment paper and put it in the refrigerator for an hour.
Take out all the cookie doughs from the refrigerator, cut them, and place them on a baking tray lined with parchment. Bake them at 170°C for 15 minutes. Once they are done, serve them in our disposable bowls for an elegant serving. Our fancy plastic bowls are everything your Christmas cookies need to look delicious. For Christmas, these cookies can be gifted to your loved ones in our plastic bowls. Decorate the bowls with ribbons and give these delicious cookies to them.
Composition of Sweets 
Make a composition of sweets that will become decor for the festive table. Choose New Year's candy wrapper colors or ones that match the color schemes of the rest of the decor. For example, you can hang lollipop sticks in beautiful jars and put a pine branch in them or fill the jar with tiny Christmas balls. You can also make a Christmas tree out of sweets - to do that, make a cardboard cone, stick sequins on it and attach the candies.
Traditional Christmas Cookies 
After making delicious Christmas cookies, it's time to decorate! Check what you have from the ingredients in the kitchen, combine what you like the most, and experiment. 
Let the chocolate run free! The chocolate glaze is always in fashion. Melt chocolate or black and white chocolate buttons over low heat with a few tablespoons of milk, or bake cookies in the microwave. You can completely cover them with chocolate glaze partially or line them with lines and dots. It will undoubtedly be nicer and tastier if you combine melted Menage black and white chocolate buttons. There is no end to the possibilities here - sprinkle ground or chopped Stark Petit Beurre biscuits, colorful crumbs, and gold or silver beads over the chocolate glaze. 

Minimal, but delicious! Sometimes the secret of good decoration lies in simplicity. Sprinkle the cooled cookies with powdered sugar or cocoa powder and enjoy simple but delicious snacks.
Make a royal glaze! Royal icing (royal icing) is a modern technique for decorating Christmas cakes, which allows you to play with colors and patterns, and is made quite simply - from powdered sugar.
Winter and holidays are a period of enjoyment and celebration that can not pass without sweet cookies, so make these beauties and enjoy them with your friends and family!
Merry Christmas Smarties!