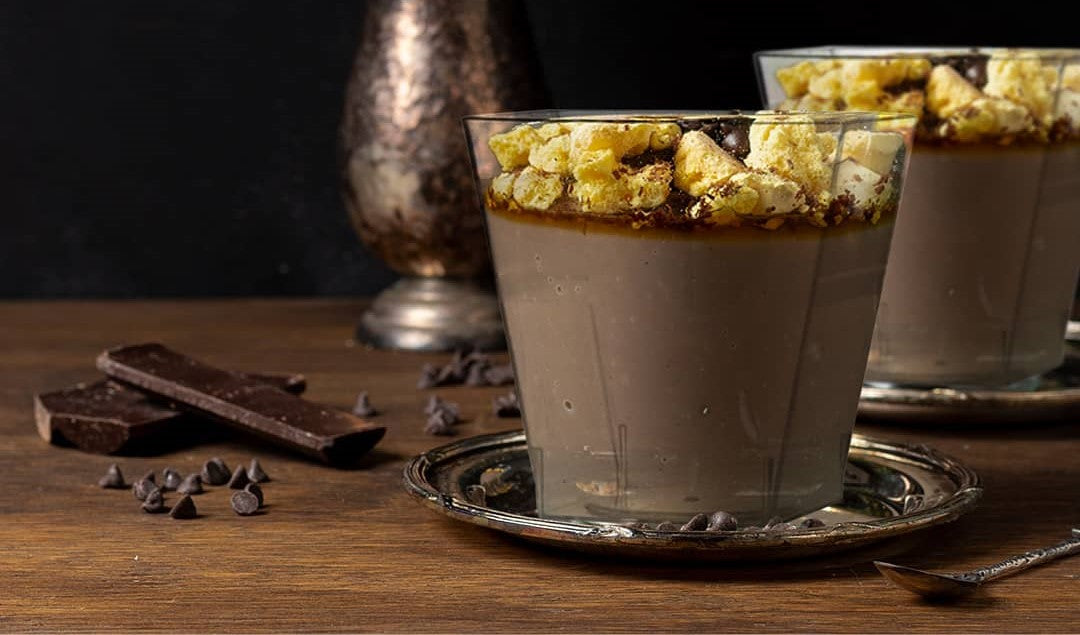 Amazing Winter Beverages to Enjoy This Season
You'll probably be searching for the best methods to stay warm this winter if the cold weather has you shivering already. Today you'll discover festive hot drinks and coffee deals that are ideal for enjoying in front of a roaring fire. Hot beverages may range from smooth cider and aromatic tea to mulled wine and dreamlike lattes.
This selection of comforting winter beverage recipes allows you to stay warm. Decadent hot chocolates and scalding hot teas are prepared to calm the spirit. And with the help of this compilation, you'll be toasty and content all winter long!
Maple Chai Tea Latte
A maple chai tea latte can keep you warm on cold autumn and winter days. It's sweet and spicy. After steeping in milk, the chai tea leaves are infused with vanilla essence and flavored with real maple syrup. Prepare plenty for brunch gatherings, or prepare one mug at a time for your "me time," the choice is all yours. 
Milk may be heated in a microwave or on the gas stove. Tea bags for chai should be brewed in scalding milk for three to five minutes. Take out the tea bag (s). Add maple syrup and vanilla and mix. Pour hot into a cup and enjoy. Sprinkle cinnamon, nutmeg, or spice.
Nutella Hot Chocolate
When you started believing that hot chocolate couldn't be much better, it got elevated with a velvety jar of freshly made Nutella. All you need to do is gently boil the Nutella in the heated milk and whisk it to combine. The coziest cup of hazelnuts and chocolate deliciousness.
Make enough for the whole family or a small gathering of two. And if you still have any Nutella left behind, you can still use it to its full potential.
In a medium-sized saucepan, heat the milk until it starts to simmer and steam. Dissolve the spread, cocoa powder, and sugar in the mixture after adding them. Stirring, bring to a soft boil, then turn the heat off. Serve your choice.
Cardamom Rose Hot Chocolate
Rich cardamom rose hot chocolate is a very comforting beverage for chilly winter nights. This delicious beverage is created when premium chocolate is dissolved in milk and combined with Middle Eastern flavors.
The ingredient list includes two teaspoons of cocoa powder, two cardamom pods, one cup of chopped chocolate, two cups of milk, four tablespoons of condensed milk, one tablespoon of rosewater, and crushed rosebuds for the topping.
Cardamom pods should be broken, and the seeds should be added to a pot. Put the pot over medium heat and add the milk. Add the condensed milk, cocoa powder, and chocolate when the milk has warmed up. Stir with a fork until the cocoa powder is mixed and the chocolate is dissolved. Remove the lit and then add rosewater. Fill the cups with the hot chocolate after it has sat. Add crushed rosebuds on top.
Starbucks Eggnog Latte
Starbucks Eggnog Latte is a perfect way to get refreshed. Don't spend your hard-earned money on Starbucks; make it for cheaper costs. Its ingredients include Eggnog, Espresso, freshly grated Nutmeg, Milk, and Whipped cream. 
Use 1 1/2 to 2 times as much coffee as you typically would while brewing coffee; if your coffee maker can steep the coffee for more extended, steep your drip coffee for around 90 seconds.
Blend the coffee very fine if you have a household grinder. Espresso is often made with excellent coffee grounds to enhance the taste. Utilize espresso instantly. Due to the water being heated through the espresso coffee, it differs from regular coffee and is slightly stronger. A Moka pot, a device used by Italians to brew espresso on the stovetop, is another option you should consider.
Dutch Fresh Mint Hot Tea
In the Netherlands, hot mint tea is served in a transparent cup or glass. Therefore, If you want to help it at home, you should use the same approach. The green mint leaves are charming. Give each a cup full of fresh mint while serving tea to a group of people. Keep the peppermint leaves in the glass as you sip the tea and enjoy the delicious aroma.
Nothing could be simpler. To prepare delicious Dutch tea, you only need a cup, boiling water, and mint leaves. Pour some fresh mint into a glass or cup. Add boiling water to the leaves, then let them soak for a little while. If you like drinking tea to be sweeter, add honey. There is no easier way than that!
Having a cup of mint leaves tea always makes you feel happier and more at ease. But, of course, you ought to be making a cup right now.
Spicy Mulled Wine
Spicy Mulled Wine is a warm, boozy drink that is really easy to prepare and great for a crowd. Make a large amount, keep it warm on the burner or slow cooker, and allow people to fill their glasses halfway. This mulled wine recipe produces a balanced—not too sweet—cocktail because it uses a substantial amount of fresh ginger and black peppercorns.
Mix cinnamon sticks, wine, sugar, peppercorns, ginger, orange peel, and star anise in a big pan. On high heat, bring the wine to a boil and then put a lid on it for 30 minutes, cover it, and leave the drink standing. Discard the lumps after straining. Pour into eight glasses, distributing equally, then top with orange slices and cinnamon sticks and serve it hot.
Serve Elegantly
Your drinks taste even more delicious when served in plastic stemware, plastic tumblers, or disposable wine glasses. Call it a placebo effect, but it works as the guests get restaurant vibes in the comfort of their homes. 
You can buy plastic wine glasses and keep them on your shelves for easy use. Having disposable plastic wine glasses is a blessing, but you won't know how much you need them until you get them. So get some fancy plastic wine glasses in affordable ranges to enjoy this winter to its fullest. 
Check out Smarty Had a Party to get epic collections of plastic wine glasses, stemware, and tumblers at surprisingly affordable costs. You will not only get some fantastic deals but also be able to relax more as these are durable but can easily be discarded.