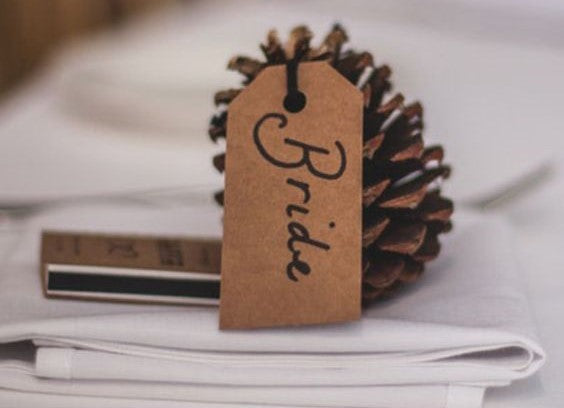 Amazing DIY Pine Cone Decorating Ideas
Are you a decor lover looking for unique ideas this fall? Then, you are in the right spot. We provide some fantastic DIY pine cone decorating ideas that you can enjoy yourself and invite kids to help you out in this beautiful crafting pastime to make your fall look stunning this year.
Unique DIY Pine Cone Decorating Ideas
The following are some adorable pine crafts with our favorite fall accessories that are so inexpensive and readily available.
Pine Cone Snake
It is the simplest and easiest craft to choose to decorate their fall. Everything needed to make this craft is so affordable and readily available. 
Things You Need:
The accessories we need to spend to make this colorful pine cone snake are acrylic paints, twine, glue, scissors, pinecones, googly eyes, and a tongue. 
How To Make It?
You must be wondering if it is a difficult job to make this craft but take our word that it is as easy as anything you think. There are the steps that you need to take:
First, color the pine cones and leave them for some time.

Secondly, after making sure that the pinecones have dried up, tie them one after the other with a rope. After that, you need to fold the string and place one pine cone in the center and make sure that the cord doesn't reveal as it will destroy the OK glance and repeat this step with each cone.

Lastly, attach googly eyes and tongue with the help of glue on the last pine cone, and you are ready with the stunning pine cone snake; place it anywhere in your home but putting it in the backyard would be a great idea. 
Pinecone Fairy Nature Craft 
This craft is a simple yet creative craft that will add glory to your garden. The best thing you can do for this craft is to start collecting the pinecones in autumn when they fall from trees and store them for later use.
Things You Need:
You will need to make this pinecone fairy nature craft: pinecones, wood beads, moss, hot glue, flowers, fall leaves, and a permanent marker.
How To Make It?
The Pinecone fairy nature craft is straightforward to make and involves the following steps;
The first thing you can do is collect the wood beads and pinecones of the same size and attach wood beads at the end of the pinecones.

Secondly, make a face on your fairy with the help of a permanent marker. Not only the face, but you can also add more creative steps like pink cheeks on the face and dark lipstick and many more like these to add a fancy look to your fairy.

Thirdly, you need to attach fall leaves by using hot glue at the back of the pinecones, and it will give a look of wings to your pixie.

Lastly, this is the time to give a final touch to your fairy by attaching moss as hairs using glue, and you will see the beautiful final pinecone fairy nature craft. 
Pinecone Bird Feeder
It is a fun natural project that is an excellent pastime for you and is perfect for the wild birds in the winter. How fascinating it will look to see birds in your windows or backyard.
Things You Need:
It is an easy craft that involves inexpensive accessories like peanut butter, scissors, bird seeds, a pie plate, a wire or string, and pinecones.
How To Make It?
It involves the following steps:
Firstly, you need to bind the string with pinecones leaving a long piece of yarn at the head so that you would easily hang it up at the end.

Secondly, arrange the thicker peanut butter to cover the pinecone. Use a spoon to cover the cone adequately, which gives a full-dipped cone in peanut butter.

Lastly, you must get bird seeds on the plate and coat the cone. And you are ready to hang the bird's feeder outside your windows or wherever you like to keep it. 
Scented Pinecones
These lovely fragrant pine cones give a nice look to your living room in the winter.
Things You Need:
It would be best if you spent time making this excellent craft with glitter glue, a glass spray bottle, ribbon, and pinecones.
How To Make It?
Scented pinecones are easy to make and involve the following steps;
First of all, you need to gather some pinecones.

Secondly, add glitter glue at the ends of the cones to give them a pretty and cute glittery look.

Thirdly, mix essential oil and water with a cinnamon scent and spray it on the pinecones to add fragrance.

The last step is to add a ribbon at the ends of the pinecones and hang it anywhere you like. It would be a great idea to turn it in your living room or at the front door.
These were some of the fantastic DIY pinecone crafts you can consider making. All these crafts are pretty easy to make and will give a fancy look to your house. So get ready and try these crafts; trust us, you will not regret it!
Now that we have told you about all the pinecone ideas let's talk about some lovely disposable dinnerware for parties where you should have the most fun.
Plastic dinnerware for parties is an epic item on your wishlist while preparing for a party. Countless elegant disposable dinnerware for parties goes perfectly well with your pinecone DIY decor. 
If you are wondering about places where you can get some fantastic disposable party dinnerware sets, then check out Smarty had a party. The fabulous plastic dinnerware sets for parties on the website are unique in style and durable.
Each collection has been thoughtfully assembled to bring you the best trend and reliability. The collections are simply perfect for your parties. The plasticware we provide will stay with you for a long time. Despite knowing that it's disposable, you wouldn't be able to discard them as they are just brilliant.