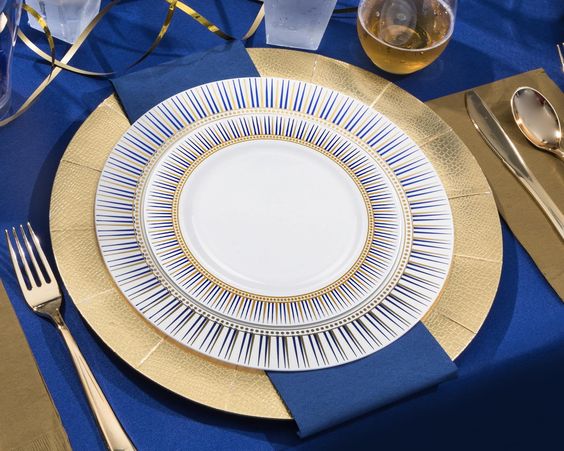 A Quick Guide to Stress-Free Party Planning
We can always find an occasion to celebrate, but often not enough time to organize ourselves well. That's why it happens that a lovely event is a trigger for stress, and we can't wait for it to end. And that should by no means be our goal! You need to balance your desires and possibilities, and you are already on the right path! A good plan is half the battle.
Being at a party is always a fun experience, but what about throwing a party? Is it that simple or a daunting task where you have to set all the arrangements and still don't get a sec to enjoy the moment with the guests? Is that true? 
All these questions would come to your mind when planning a party. So we have curated a list of things that will help you throw a perfect yet stress-free party with streamlined planning. 
Decide the Purpose of the Party
First, you will have to decide a purpose for throwing a party. Is it a birthday party for your kids? Or a bridal shower for your best friend? It's the first thing you must think of and plan accordingly.
Deciding a party's purpose will make other things for you to plan and determine, such will get an idea about what you wish to include in it. 
Budget
This is the first item you need to present to yourself. You should decide how much money can you set aside for the celebration? Concerning her, create a plan of what you could afford for the party. Will the music equipment be a mixer and a laptop from which your acquaintance will play music, or will you invite a band? Will you invite everyone you know or a select group of people? Will your moms, aunts, and uncles be employed in the kitchen, or do you choose catering? Think carefully about how much your possibilities allow and find the best option for yourself.
Pick a Date
Picking up a date for your party is the next important thing you should be planning. It would make things easier for you to manage as you will have enough time to prepare the theme of the party and other arrangements such as fun activities, partyware, and a lot more.
Pick a date for the party and let your guests know about it weeks before the party, so they know if they can make it to the party. 
Moreover, it will give you an idea about how many guests will be joining you at the party and the arrangements you would need to make for the number of guests. 
This will make planning parties easier, such as party menu, partyware, and party decoration.
Invitations
It is much more important to inform your guests in time than what the music equipment will be like or what the place where the celebration will look like. This way, you will avoid unnecessary disagreements and the chance to remember someone at the last minute. Sit down, take a piece of paper and a pen and write carefully when you would invite to your gathering. If necessary, check this list several times to ensure everything is in the best order. When you have compiled the final list, send invitations and ask for confirmation of arrival. This will also make it easier for you to organize the number of drinks and food and enough space. This applies to both smaller and larger gatherings, with the proviso that during a smaller gathering, you can also inform your guest orally, who will, in most cases, immediately tell you whether to count on her or not. 
Pick up a Theme & Decorations
No party is complete with a perfect theme, so it's essential to have a party theme for your party to make it enjoyable for everyone at the party.
Your party's purpose will decide what kind of theme will suit your party. There are plenty of party theme ideas on Pinterest you can get. 
Give a little time to scroll Pinterest. You will develop a creative theme for the party that will help you transform your home into some magical world. 
Interior design is undoubtedly one of the crucial items in planning a party or celebration. But, of course, it depends on whether you have a specific theme, in terms of masquerade or light motives, such as the seventies, for example, or having a traditional party, which will be enjoyed by well-groomed guests. Here, too, money is an essential factor, but it is even more important to consult someone who has taste. If you have a more comprehensive budget, hire professionals and suggest your vision, which they will realize in the best way. And if you have more modest options - start searching the Internet! Also, look for advice from those people who are creative, who follow trends, and who have a sense of decorating.
Table Decor
Party decoration and table decor go side by side, and both can make a spectacular environment at the party. Your table would be where your guests would be sitting and spending time.
It shouldn't lack anything, such as premium quality dinnerware sets, rustic centerpieces, and elegant napkins.
To make things communicate formally on the table, you must have elegant dinnerware sets. Disposable serving party supplies are the best choice to elevate your table's profile.
Moreover, plastic serving flatware allows you to have minimal clean-up duties at your party. You won't need to wash them like your typical dishes - instead, you can dispose of them.
If you are for dinnerware set at affordable rates, then disposable plastic serving ware is the best choice for you to go with.
All the event's organizational details will fit together like dice when you make a good backbone. So prepare yourself with Plan A and Plan B, and embrace the organization as entertainment, culminating in a perfect event that you and your guests will enjoy.