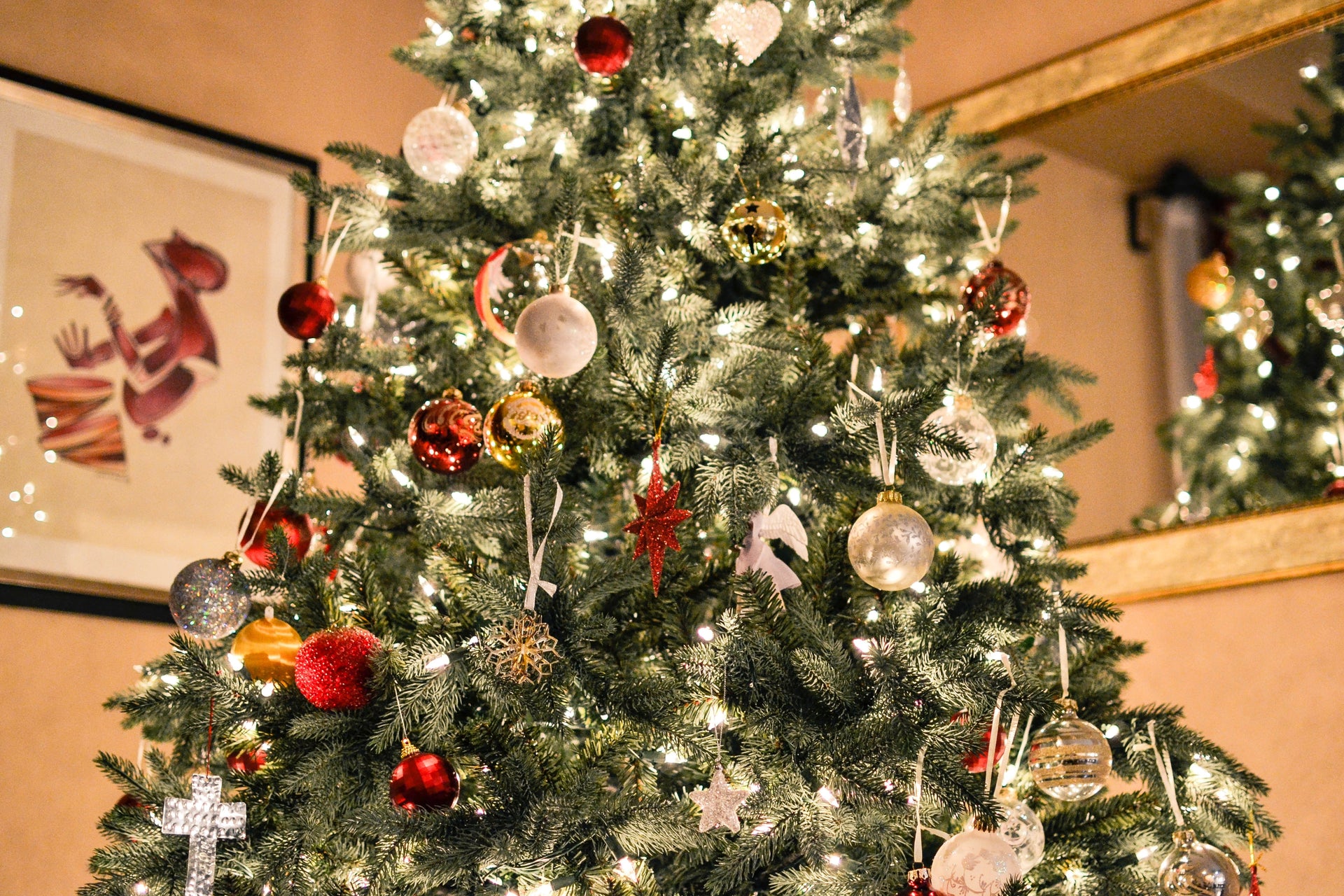 8 Popular and Festive Christmas Tree Colors for 2022
Christmas is about to hit us in December, so we must plan for the festive and joyous Christmas decor, which needs to be spot on to enjoy the best on Christmas Eve. The Christmas tree is one part of the decor that completes the eve and must be decorated well to smash the party.
We have seen the Christmas trees common in the Christmas decor having the typical and traditional red and green touches; all of these look amazing yet are the common ones. We will focus on some different and unique color combos that you will be stunned to know and will try out in the upcoming Christmas.
Blue and Gold
The blue and gold color combo is the shoving one, yet a little creative mind is involved in creating the authentic look. When we talk about incorporating blue, we mean the combination of navy or midnight blue along with the sparkling gold color. This combo mainly involves blue, yet gold adds some neatness at the final glance.
Imagine your tree adorned with the ornaments of navy blue, duck eggs, and some flashes of luxe gold. Mashing your tree with these striking colors will give the perfect striking art-deco style peep. You must desperately want to pull this out soon, aren't you?
Frosted
The frosted tree is a massive hit for Christmas tree art, and it also has the name the 'white Christmas tree' as it gives the whole white look like snow. This frosted tree is a new and unique advancement introduced just a little back. It proved to be the perfect blow for the Christmas Eve party as it fulfills the Christmas decor purpose and welcomes the arrival of the jabbing winter season.
Adding a little more knowledge about the frosted tree, it features a frosted color palette and highly shiny metallics to give a serene look. The best thing about planning this frosting tree is that it is as easy as making the lemonade, you just need to get some Christmas tree ornaments along with snow spray, and you are all set for the scenery.
Pretty Pastels
The little pastels are all about pastel colors, mixing and matching pretty shades, and making the perfect bright and shiny tree for the Christmas party. All you need to do is gather some pretty pastel pinks, a few blues, and some lilacs and set them for the tree decor. All these colors give the perfect glance and a softer look as they perfectly match each other and work great together.
Along with pastel colors, you can add some glittery gold or silver as the shimmer lining for the fence; you can also go for other dark shades like purples and blues, etc., as these pastels would go with any of the colors and create a modern look anyways.
Mixed Metallics
Gold is a popular color, especially for tree decor, which has been in trend for a long time and makes the tree look brighter and modern at the same time. Mixing all the metallic colors with gold will surely nail the whole tree decor. This mixture will be surplus if you plan it at nighttime, as metallic shades work best in the darkness.
Moreover, you can add artificial feathers and fancy ribbons to boost the glam factor. Well! Here is a thing some people find this decor too much for the scenery as it has all the shimmery and glittery shades, so you can add some decent greens and light pinks as well to add a great look.
Grey Ombre
This gray ombre is not the favorite of everyone as it involves dusky shades like dark greens and grays and gives a quiet look to the tree. Yet many people love this gray ombre because we sometimes get tired and bored looking at the fancy decorations around us and want a calm and relaxed theme. 
Well! This is for serenity lovers as it involves subtle colors, shades, and minimal and neutral decoration. 
You can easily prepare this tree at home. You can get started with lighter shades from the top of the tree and then incorporate the darker ones. See how easy it is. So plan this kind of tree at Christmas and let it talk to itself this time.
Rainbow Brights
Rainbow brights have taken over the Christmas tree themes for the past few years, and why would it not take over? It has such a lively combination of colors and some beautiful ornaments for the tree that makes it hard for us not to smile when looking at this decor.
It makes the festive decor go extra merry and adds everything that a perfect Christmas tree should have, like multi-colored string lights, brightly colored garlands along with some shiny red and gold baubles. You can add every fancy color you want to make it look as fancier as you yearn for.
Neutral and Natural Christmas Tree Decor
Which colors can you choose for this natural and neutral decor? This is the perfect choice for minimalists as it involves only natural and neutral colors and ornaments, yet these would surely make a killer decor. Many people want sustainable and decent decor even during festivities, so this unassuming decor perfectly goes with their ideas to set a neutral scenery. The best thing about this kind of decor is that it fits precisely in your home decor rather than the traditional greens and reds. You can go with many non-traditional muted tones like white and cream, and also, do not forget to add natural wood to justify the real purpose.
Black and White
Black and white colors are not associated with Christmas, but these make the most sophisticated and elegant tree look if you style them correctly. Adding the monochromatic baubles, the strings of pretty pearls, and some fancy white and black ribbons would perfectly do the job for the Christmas tree decor. So try this color combo out this Christmas Eve, and we bet you will be amazed to see the final results.
Tips & Tricks
While cherishing the Christmas tree, let's also cherish nature and switch to eco-friendly party supplies this Christmas. You can get an eco-friendly dinnerware set with eco-friendly plates, bowls, and cutlery, as it has countless benefits. Using eco plates provides you with a natural base for your food, 
Our square palm leaf collection is the unique one of them all. Our palm-leaf design will give your Christmas a much-needed rustic look. So get your hands on the best eco bowls and eco flatware to start having a sustainable lifestyle while giving back to mother nature.