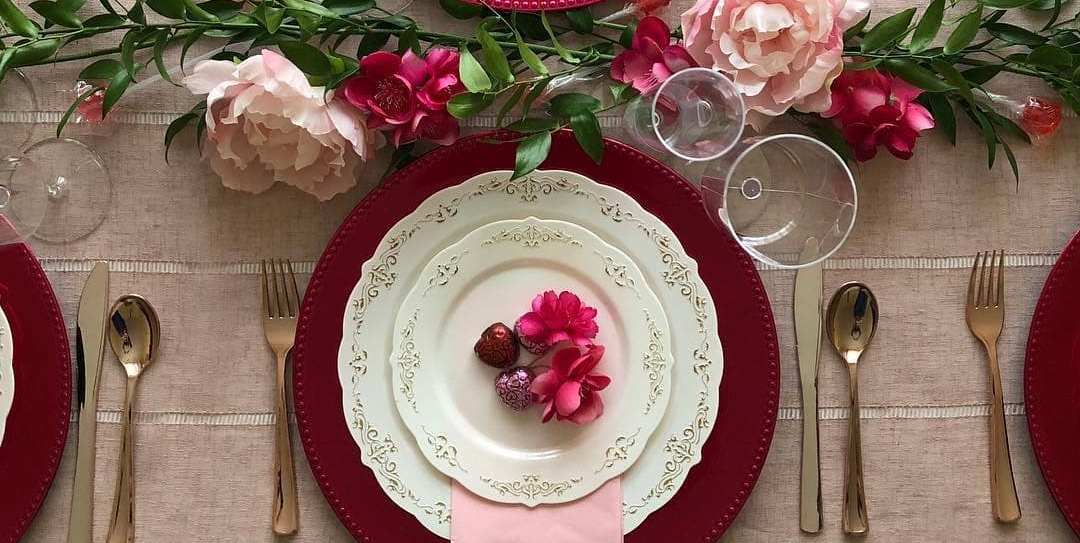 5 Popular Wedding Color Combinations
From theme and dresses to tableware, having the best wedding arrangements is everyone's dream. To make it possible, you must look over the best color combinations matching your dress and style.
Check the temperature while choosing your colors. Pick contrasting colors if you want your celebration to stand out. Choose colors from the same group if you want them to merge smoothly. Have fun with it; there are no rules regarding your color choices. Here are some unusual pairings that you might not have considered before.
Opt for colorful tableware as it gives off vibrant and happy vibes. We have a vast collection of tableware for parties at affordable prices. So go and get your favorite ones.
How To Make Your Wedding Stand Out With These 5 Popular Color Combinations
Your wedding day is one of the most important days of your life. So why not make it extra special by choosing one of these unique and popular wedding color combinations?
Couples are choosing to break tradition and choose unique wedding color combinations that reflect their personality. We show you why this is a good idea and present five trendy color combinations for your wedding.
Achieve the perfect wedding day look by incorporating one of these wedding color combinations into your décor. From subdued and elegant to bold and vibrant, there's a palette to suit every taste. So get the best features and enjoy your wedding to the fullest.
Here are the top 5 colors you should try out for your wedding or any event you like to do in the future.
1. Navy & Blush Pink
This classic combo is perfect for a nautical or romantic theme. Navy is a strong and stable color, while blush pink is delicate and feminine – together, they create a look that is both chic and elegant. You can also get the same color for your plasticware sets and different beautiful plasticware products from Smarty had a Party!
2. Burgundy & Gold
This one is for a luxurious and opulent feel, combining rich burgundy with golden accents. This color scheme is perfect for a winter wedding, evoking the warmth and comfort of a crackling fireplace.
3. Mint green & Peach
This pretty combination is perfect for a spring or summer wedding. The freshness of mint green is offset by peach's sweetness, creating a youthful and fun look.
4. Black & White
Timeless and elegant, black and white is a classic choice for a wedding color scheme. This palate can be used for any type of wedding, from formal to informal, traditional to contemporary.
5. Grey & Yellow
This one is for a trendy and modern twist on the classic black and white combo. Try grey and yellow. This color palette is perfect for couples who want an alternative to the more traditional wedding colors.
When it comes to color at weddings, many couples choose a color palette that reflects their personalities and the overall tone of their big day. But many don't realize that the colors you choose can also have a persuasive effect on your guests.
They can also attract disposable plasticware, so try to make your table décor colorful.         
Why Is A Colorful Combination Important For Weddings?
If you want your wedding to feel romantic and intimate, you might choose a palette of soft, dreamy colors like blush pink and ivory. On the other hand, if you're going for more fun and festive vibe, you might opt for brighter, bolder hues.
And if you're hoping to create a luxurious and elegant atmosphere, jewel tones are always a good choice.
But beyond just setting the tone of your wedding, the colors you choose can also influence the emotions of your guests. Specific colors are known to stimulate certain feelings, so it's essential to choose wisely if you want to create a certain mood. For example, blue is calming and serene, while yellow is associated with happiness and energy.
So, when choosing your wedding colors, take some time to think about the overall tone you want to set and the emotions you want your guests to feel. Then, with a bit of thoughtfulness, you can create a color palette that perfectly reflects your big day.
If you're looking for a wedding color palette that's both unique and popular, consider one of these five popular combinations. Your wedding day is about making a statement and creating an atmosphere that reflects your style.
So, it's no surprise that choosing the right colors is vital to the planning process. But with so many options, deciding which scheme is suitable for you can be tough.
Things To Remember While Choosing The Color Combos For Your Wedding!
Here's a quick breakdown of some popular color combinations to help you get started:
Blush and Ivory: This dreamy combo is perfect for a romantic affair. Blush adds just the right amount of color to an otherwise neutral palette, while ivory keeps things feeling classic and elegant. Navy and Gold: This timeless duo is perfect for a luxurious celebration.
The Rich Navy hue adds a touch of sophistication, while gold adds a touch of glamour. Burgundy and blush: This pretty combination is perfect for a fall or winter wedding. The burgundy adds a touch of richness, while the blush keeps things feeling light and airy.
Black and White: This classic combo is perfect for a formal affair. The black adds a touch of drama, while the white keeps things feeling clean and elegant. No matter what colors you choose, be sure to keep your overall theme in mind.
Your wedding day should reflect your unique style, so have fun with it!
There's a good color scheme to suit any wedding style. You can follow the guidelines above or get creative and make your own color combinations for your big day!