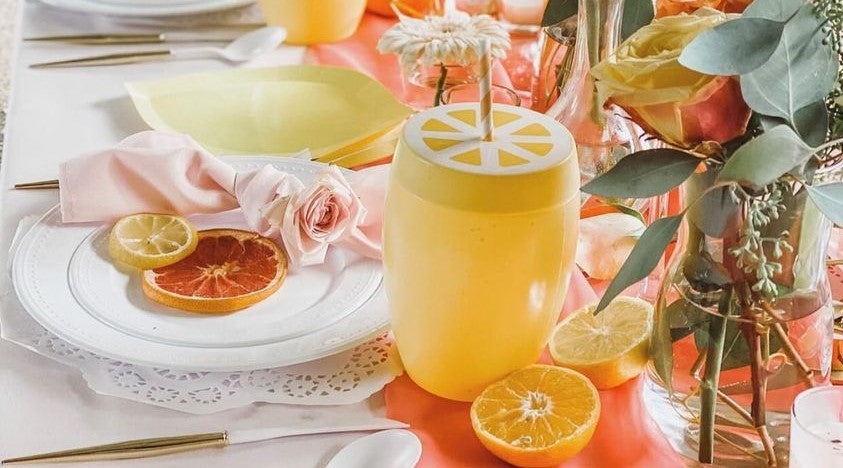 5 Affordable Ways To Make Summer Even Sweeter
Even the most boring days spent at home with family may be made more enjoyable by simple summertime activities, helping you to develop wonderful memories that you'll cherish for years to come.
The most awaited season of the year is summer. Several celebrations are going on, the sun is shining, and you may spend time outdoors with your loved ones. But with the most straightforward tips and tricks, we can help make it even sweeter.
Hence, we have come up with a list of 5 simple methods to enjoy the summer season and make it sweeter than ever.
1. The Yummiest No-bake Desserts
What's the ideal way to cap off a summertime supper with friends? First, of course, some delicious desserts fit for the season. We adore using our favorite summer fruits as the base for all no-bake desserts.
Not only are these treats for the dinner table. We have tons of delights for nights when the outside serves as your kitchen. So enjoy the fantastic summertime delights in disposable plasticware with your family and relish the season's sweetness.
Margarita Mousse: Frozen margaritas are everyone's favorite. Whipped topping and ready-to-drink margarita mix are combined to create the creamy frozen mousse. The freezer makes all the effort, and it's simple to assemble. To enhance the sweet flavor, garnish with extra crackers that have been smashed. For a detailed recipe, browse here.
Frozen Banana Pie: Fries and burgers will be supper to remember if you have this dessert! Its size and beauty make eating it similar to devouring a frozen banana split. To save time, prepare it beforehand and serve it in plasticware products.
Delicious Strawberry Pie: The refreshing no-bake pie is the ideal summertime treat for your sweet tooth. It is one of the most frequently requested warm-weather sweets and only requires basic pantry ingredients.
Italian Mixed Berry Dessert: We came up with this pleasingly cool twist on the typical Italian dessert with coffee flavor. The star ingredients are crunchy ladyfinger cookies, mascarpone cheese, and juicy, soft berries. Serve it on transparent dishes to make the creamy layers visible.
No-bake Cheesecake: This mango strawberry cheesecake is made without baking and is the perfect way to celebrate summer! A surprisingly easy cheesecake that looks and tastes like creamy mousse and is loaded with three large mangoes. Be creative with your topping!
2. Beat The Heat With Refreshing Summer Drinks
While water is the most crucial drink to quench thirst, you can also try other hydrating summertime drinks and keep your body cool.
The key element of remaining active in this heat and humidity and maintaining excellent health is staying hydrated. Try sipping on cool summer beverages that also restore your body with the necessary nutrients. 
Coconut Water: A refreshing glass of coconut water will instantly boost your mood. Thanks to its mild sweetness and rich flavor, it is the ideal drink to fight the summer blues. In addition, it might be the healthiest natural drink you can consume on a hot summer day.
Coconut water has been shown to be more effective than regular water at preventing dehydration and being naturally sweet and low in calories. 
Lemonade: Everyone's favorite summer drink! It has all the lovely flavors—sweet, tangy, salty, etc. This drink contains mint leaves, lime, salt, sugar, and water. You can add spices like cumin and black pepper to make it more intriguing and flavorful.
Watermelon Juice: Watermelon is the perfect fruit for summer. It has various health advantages because it contains vital minerals and antioxidants. In addition, watermelon juice is incredibly hydrating and helps keep the body moisturized and fresh.
3. Sweeter Summers With Prettier Flatware
With our gorgeous sets of plasticware for parties, you can make your summers even sweeter. They are as magical as you imagine them to be, and they will make lovely choices for those events that require going beyond the ordinary. 
These stunning plasticware sets will provide you with all elegance and beauty of real porcelain and the best quality plastic. Make the most out of your budget take with our ongoing sale on all your favorite items. Browse our selection of inexpensive party supplies to get the most popular plasticware at the price you've been searching for.
4. Affordable Summer Hobbies You Will Surely Enjoy!
We all love to fill our free time with enjoyable activities quickly. However, staying active frequently compels us to forego our interests and creative pursuits. So, now Netflix and chill seem less appealing.
But you don't need to get stressed as we've compiled a list of a few fresh summer activities.
Journaling: Get outside and sketch what you see using a pencil and a notebook! Just be expressive; it doesn't have to be perfect!
Hiking: Kill boredom, have an enjoyable hike, and discover a new location. Enjoy the clear skies and crisp air while they last, and spend some time outside! 
Learning New Skills: Even the most inexperienced among us can pick up some fantastic abilities, thanks to sites like Instagram and YouTube. Strengthen your abilities or engage in some enjoyable practice in your spare time.
Gardening: You don't have to engage in complex tasks or choose high-maintenance plants. Almost any herb may be grown in mason jars, and they will keep growing throughout the year's warm seasons.
Meditation: Consider locating a shady area outside where you can meditate while taking in the scenery. Take five calm, deep breaths with your eyes closed, slowly exhaling through your mouth after each inhalation. Watch your body relax as you take each breath.
5. Some Fun and Inexpensive Things To Do!
Summer Movies: An enjoyable summer activity while keeping the most of your budget is watching a movie! 
You can view one on an over-the-air channel, borrow one from the library, or attend a movie in the park event.
Things To Collect: Starting a collection of stamps, rocks, coins, or other items is ideal in summer.
Learn Swimming: Put sunscreen and spend a few hours at the pool. Many parks also include water playgrounds or splash pads for hours of outdoor fun in the sun.
By keeping these ideas in mind and with a bit of creativity—you can plan an entire season of family-friendly summer activities that won't cost a fortune.