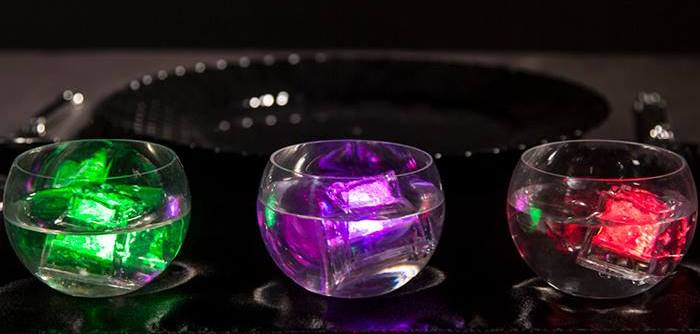 4 Ways to Light Up Your December Parties
Parties are always fun, be it Thanksgiving, Halloween, Christmas, or birthday parties. December is a wonderful and the most awaited month of the year, as it accompanies Christmas — the eve we all anxiously wait for the whole year.  
Things to Keep in Mind While Throwing a December Party
The air becomes chilly as the weather begins to change, and it gets colder and bleak. But, of course, cold weather makes you sick, so most people like to celebrate their parties indoors to stay safe. But, even if you want to arrange your December parties outside, you must light a bonfire to keep your guests warm and cozy.  
Before organizing any party, always ensure you use proper lighting depending on the nature of the event. The right kind of lighting totally transforms the mood and atmosphere of any party and instantly communicates to the guests the type of event they may expect.                                                           
Lighting should not be too dim that it creates a mysterious atmosphere, nor should it be overlit that it looks odd because too much lighting may cause headaches, stress, and a poor visual environment.
Unique Ways to Light Up Your December Parties
If you couldn't brainstorm some unique and exciting ideas to light up your next winter party. It's time to stop scratching your head and try our ultimate guide on the top 4 ways to light up your December party.
1. Fairy Lights
Fairy lights show a gesture of happiness and party celebrations. Fairy lights are also known as Christmas lights. These beautiful lights glow in warmth and elegance and are perfect for all kinds of events.
The best part about fairy lights is that they are available in all colors. So you can use multi-colored fairy lights to celebrate a Christmas party. They can also be hung on a Christmas tree. Fairy lights will transform an ordinary Christmas tree into a truly enchanting one, as they would look too dull without them.
Before throwing the fairy lights strips over the tree, ensure they work properly. Start from the top of the tree and work your way down the stems and branches, making sure it covers all the sides of the tree for an even glow from all sides. If you're left with additional lights, tuck them behind the stem as you get to the bottom.
Besides lighting up your Christmas tree, you can also illuminate other areas of your house. For example, consider using indoor fairy lights to decorate mirrors, sideboards, mantelpieces, and window curtains with fairy lights.
Your table should be your decoration's primary focus as it is where guests first lay their eyes. However, you can also light up your table using different lights depending on the kind of table you have. For example, if you have a wooden table, you can put candles on it to create a warm and cozy atmosphere.
If you do not have a wooden table, you can buy LED high-top cocktail tables for your December party. They will look perfect and jazz up your entire party. Don't forget to bring all your party supplies and set them on your table. The kind of party supplies you use also play a significant role in bringing elegance to your table.
2. Portable Party Lights
As the name implies, these lights can be carried anywhere to meet the needs of your project. Disco lights are called portable lights. These lights are more suitable for dance parties, birthdays, and weddings.
These are made of mirrored glass and have a circular shape. Many disco lights come with color-changing modes, special effects, and even reactive modes that move to your music. Use these light disco balls if you want your guests to get up and dance. Your gathering space will look highly wonderful as a whole.
Disco lights can be controlled with remote control. Remote controls come in handy in this situation. Remote-controlled disco lights can be adjusted from any location within their operating range. Some disco lights can also be adjusted with smartphone apps.
These lights are beautiful and flexible to give you more freedom. In addition, it is easy to move them from one location to another. As a result, you are not restricted and can work in various settings without being constrained by certain workplace regulations.
They are the perfect option because you can adjust the light as needed for various decorative tasks. So, use these lights to spice up your December parties.
Don't forget to decorate your table, as it is the center of attention. Try choosing disposable partyware which matches your lights. Now that sounds difficult! But with Smarty's colorful wholesale party accessories, you can choose any dinnerware item in any color or shade from our 'Shop by Colors' section.
Moreover, if you're catering to a large crowd at your December party, our bulk party supplies will save you!
3. LED Party Lights
LED party lights are another option which are trending these days. You may use various LED lighting options, including LED strips and string lights with LED bulbs. 
 LED party lights are perfect if you want to illuminate the entire space or produce a calming impression. These lights are also available in various modes, and you may alter their style to suit your guests' moods.
4. Candle Party Lights
Candles were traditionally used for dinner parties, but now you can get LED candles that can light up the entire house. These are the ideal solutions to create a warm and cozy atmosphere and make the space more welcoming.
Candle party lighting is perfect for your table decor if you want to create a romantic or magical atmosphere. For instance, candle party lighting makes it very simple to set a lovely vibe when planning your meals. You can create a peaceful ambiance by scattering these candlelights across the table or room.
Along with LED candle lights, we suggest you use plastic party ware that matches the theme of your decoration so that your entire decoration and lights appeal to your guests' senses.