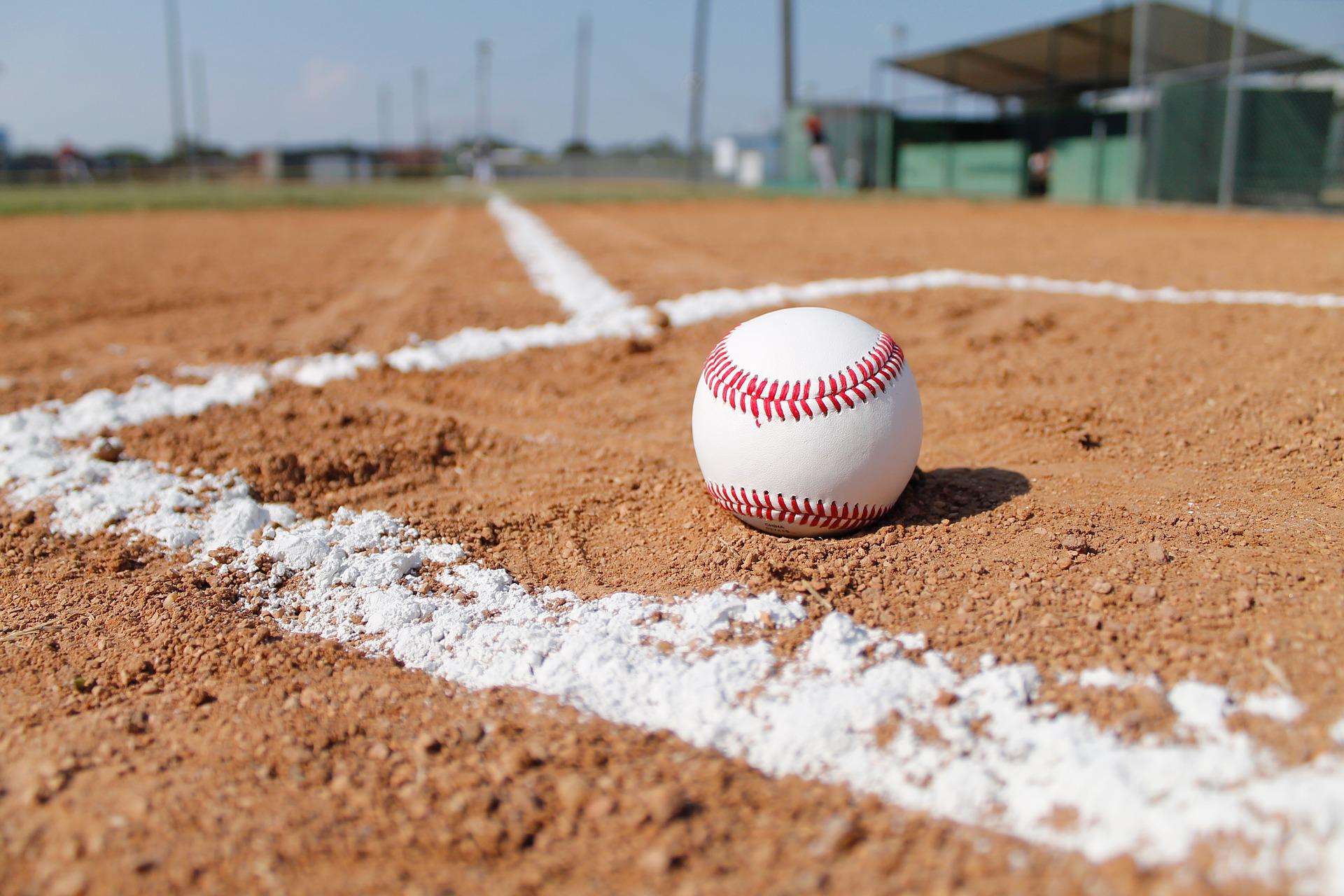 14 Grand Slam Baseball Party Decor Ideas
Baseball season is in full swing (here I go again with the baseball puns)! So, continuing with our ballpark theme this week, we show you four grand slam party decor ideas for the perfect opening day celebration in today's blog post. 
Are you searching for ways to bring a baseball park to your living room or front yard? It's simple! To have the ultimate Opening Day or baseball event party today, all you need now is a barbecue grill, some snacks to serve your guests, and these few other small essentials. Take a look!
For Displaying Appetizers
Every great party starts with the food table. Catch My Party shows us a great way to display appetizers (click to see our Baseball themed appetizers from yesterday's recipe post) on a food stand with baseballs filling the bottom tray of the stand.
Centerpieces
Project Nursery gives excellent suggestions for centerpieces using clear vases, baseballs, and the staple of every baseball stadium - peanuts! Another great and simple option to include Baseball throughout your event décor is a baseball-inspired centerpiece, which can be made cheaper and relatively fast. All you'll need are some large vases with baseballs, Cracker Jacks, pistachios, peanuts or walnuts, snack-size candies, or gummy bears in the theme's colors. It's not that difficult, right?
Cupcakes Designed and Arranged as a Baseball Glove
Prepare chocolate muffins with chocolate icing and spirals as topping with a frosting tip, then stack these in a baseball glove design. Make a baseball out of a basic white biscuit with red frosting for the threads. You could probably get away with just laying the chocolate icing on from a fork, and it will still look lovely.
Chips, Fries, and a Concession Kiosk
If you really want to place some food out, this is a fun method that appears like a mini concession stand. Put some threads over a cardboard platform made from a big box or plywood. Hang little bags of chips on the ropes with wooden clothespins. If you genuinely need to go all out, decorate the clothespins in your favorite team's colors and make your home look like a proper stadium!
A Baseball-Themed Birthday Celebration
Don't strike out when it comes to organizing a baseball birthday party! You may cover all the bases with baseball plastic party supplies, disposable dinnerware, tableware decorations, and a call-upcall-up invite from our central league party supply shop.
Ideas and Inspirations for Birthdays
Start picking up the Kids Baseball-inspired party supplies to boost your child's upcoming birthday celebration to the next level! You can't go astray with all these colorful and athletic party decorations and plastic party supplies if your kid is a young athlete who can't get enough of Baseball.
Baseball-Themed Invites
You can begin with these adorable baseball invites, which will inform all of your friends or, in case of a birthday, your kid's friends that a huge birthday ball game is on the way! There are a lot of ideas you can take inspiration from using the internet and party supplies providers. For example, you can find printouts of party invites in your favorite team's colors or a simple cut-out paper that looks like baseballs.
Cupcakes with Baseballs
Even if you're not an exquisite baker, we're confident you can prepare these cupcakes easily. Muffins, vanilla icing, and red frosting out of a can are all you really need. You've got baseballs.
Baseball Celebration
With our colorful Baseball-themed décor and banners, your home will resemble a filled baseball field. You won't be disappointed with these sports accessories, from amusing baseball flags to swinging baseball scoreboards to enormous white baseball lamps.
Baseball-Themed Cakes!
It's time for the cake when the young athletes grow hungry. Browse all the Baseball cake materials for a delicious dessert feast. Bakers have baseball cakes, muffin decorations, treat holders, candles, etc. Set things up with complementing baseball dinnerware sets, and all the young baseball players will be delighted. Baseball phrases like "Homerun!" and "Out of the park!" are printed on baseball-decorated plates, glasses, napkins, and table coverings.
Party Favors from Cracker Jack
There are a lot of fun baseball party supplies to choose from, but this idea is definitely among our absolute favorites. Simply print several tags with the guests' initials or full names on a baseball backdrop and attach them to Cracker Jack containers. Next, load transparent plastic craft bags with microwave popcorn, Big League Chew, candies, sunflower seeds, or other delights, then tie the bags together with the tags. With the many other stuff you must do to budget for and arrange a party, it's lovely to have some inexpensive, simple birthday party options.
Baseball Pinata
After cake, it's time for piñata time! Every one of the youngsters will have joy looking to shoot a grand slam and unleash all the sweets inside the giant color-themed baseball piñata. Take the party to the next level with such adorable baseball-themed treats and presents. You can't beat these great packages of goods available online, including anything from baseball caps to favor cups to fantastic customization products like baseball popsicles and stamps.
Post-Party Merchandizes!
When your party is over, you'll want to be sure to thank your guests and send them home with a unique party favor. Nothing says Baseball like a personalized stadium-style cardboard container filled with custom-made baseball cards, peanuts, crackerjacks, and other goodies. Kriste Michelini Interiors gives us a great example, complete with customized labels for each party guest, while Pear Salad provides us with another take on the traditional thank-you card.
Prizes for the Best Quesser
Place a friendly wager on the result of the matchday you've all gathered to watch and add something of a bit of drama to the party and celebration. Offer a modest prize to the person closest to estimating the game's scoreline throughout the party, such as a goodie bag including your favorite team's baseball hat.
For some awesome food ideas to go along with this home run party theme, check out our Home Run Opening Day Spread recipe post.