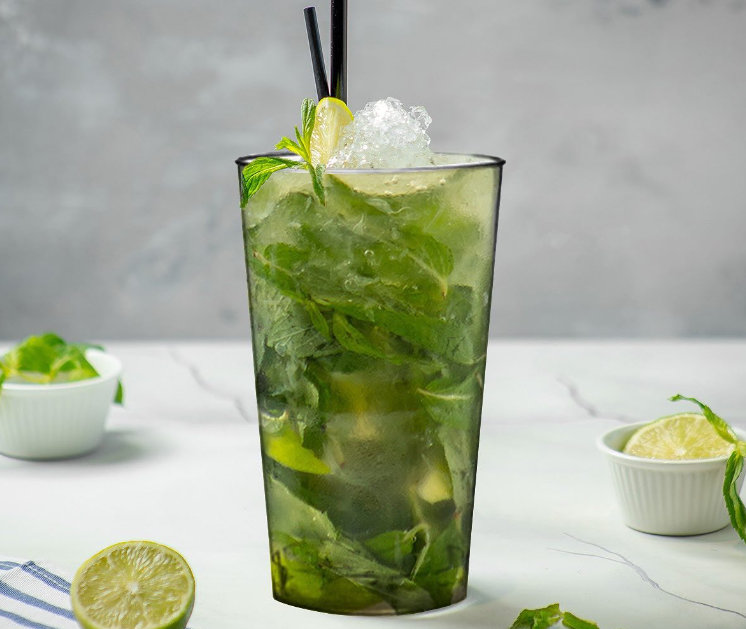 10 Tips for an Elegant Cocktail Party
The delight of the festive season is unquestioned: the sparkles, the brilliance, the melodies, and yummy cocktails in beautiful plastic drinking glasses - it's just fantastic.
That being said, knowing everyone's busy schedules and all the other ordinary, everyday chores that don't go away, preparing a simple gathering may transform you into a gigantic stress ball, but we have got you covered.
Nothing beats a mouth-watering cocktail, and as opposed to the common perception, you don't have to go out to a nice bar and spend millions to enjoy one.
It doesn't have to be costly and challenging to throw a good cocktail party with friends. It only takes some refreshing cocktails in disposable cups, some finger snacks, and a little effort and planning. By setting a creative theme and chic decor, you can host an exquisite cocktail party fit for any season.
And now it's the moment to reveal the secrets of an elegant cocktail party to all of you. It is our purpose to bring back the cocktail party since there is nothing better.
Are you expecting a large crowd? Do you need any help preparing all of your drinks for your guests? Our best tips and suggestions will show you how to throw a perfect cocktail party.
1. Additional Glassware Must Be Purchased
If your estimated guests are around 50 people, always keep fifty extra glasses or drinkware at the party. Buy sturdy and beautiful plastic drinkware in different sizes and shapes, and as you all know, small investments ahead of time have always proven to be more helpful. Also, people feel comfortable sipping from disposable plastic cups because of health concerns. 
2. Send a Catchy Invitation
When people receive a proper invitation, that's on a colorful hard paper, at their address rather than an Evite, they become excited. It's a timeless and elegant approach that instantly improves the mood of your invitees. So send a unique and catchy invitation and give a stylish start to the party.
3. A Perfect Cocktail Theme
Theming your cocktails is not always necessary, but if your party falls on a holiday, you must set a theme for cocktails. You can find themed cocktails for every holiday if you conduct a web search. You can also customize when it comes to choosing themes for the party and the cocktails.
Themed cocktails bring a new festive touch to the celebration and make it feel more special. By doing this, you can also make some innovative cocktails that no one has ever tasted.
4. The Art of Presenting Your Food and Drinks
When you order a cocktail at a high-end restaurant, the presentation sets it apart from the rest. It's evident that careful and precise mixing of the ingredients is crucial, but with basic cocktails, it's all about presentation.
Rather than spending a lot of money on expensive foods and ingredients, invest in drinkware glasses and garnishes. Get some plastic glasses and mugs, and top your drinks with vanilla ice cream, fruit, or crushed ice. You will definitely amaze your guests with the perfect presentation.
5. Make Use of Elegant Cocktail Napkins
It's time to use the elegant cocktail napkins you've been saving for a special occasion. Keep things simple, serve 2 to 3 meals per party, and always have exquisite cocktail napkins on hand to add a sense of glam to the occasion. Cocktail napkins can also be your signature gift. 
6. Have Some Ready-to-drink Cocktails
The worst blunder a host can do is to continue to prepare for the party after it has begun. Unless your friends or family don't mind, avoid preparing food or cleaning when guests arrive. Yet everything should be elegant and professional if you want to host a perfect cocktail party.
7. Basic and Minimalist!
When you're serving only a few guests, you may decide to invest your time and make a more eye-catching cocktail with a lot of yummy ingredients and beautiful toppings. If you're throwing a cocktail party for a massive crowd, keep it minimal.
You may believe that you must do something challenging to impress others, but that's not the case. When you choose a drink or a dish with a lot of ingredients, you'll probably end up spending the entire party in the kitchen worrying about cocktails and making a big mess. It would also be expensive.
8. Make Sure That Your Loved Ones Feel Comfortable!
In the summer, provide a spot for people to remove their outerwear. Place a movable rack with some wooden hooks so it's easy for the guests to hang their extra clothes. In the winter, make sure you have a fire on; in the summer, make sure you have an outdoor heater working. Make sure you have enough toilet paper in each of your bathrooms, sounds witless, but it's important.
Candles should be lit. Fresh flowers should be scattered everywhere. Keep your home as welcoming as you can. 
9. Be Prepared Ahead of Time
You can always prepare your cocktails ahead of time. You just have to stir right before pouring them into glasses. You can blend all the ingredients in the correct proportions, so all you have to do when mixing cocktails is measure out the exact amount and stir it up. You can also prepare all of your toppings, such as cutting up fruit before time.
Then right after washing all of the glasses and aligning the bottles, you're good to go. The stirring of the drinks takes only a few minutes. If you can do all of these tasks before the party, you will be stress-free enough to fully enjoy yourself.
10. Play Some Killer Party Songs!
Good music works as a cherry on top at every party. Make sure you have your killer music ready to start and create a playlist full of lively songs that you and your guests would enjoy. We suggest you add a blend of old classics and modern pop and keep shuffling the songs.