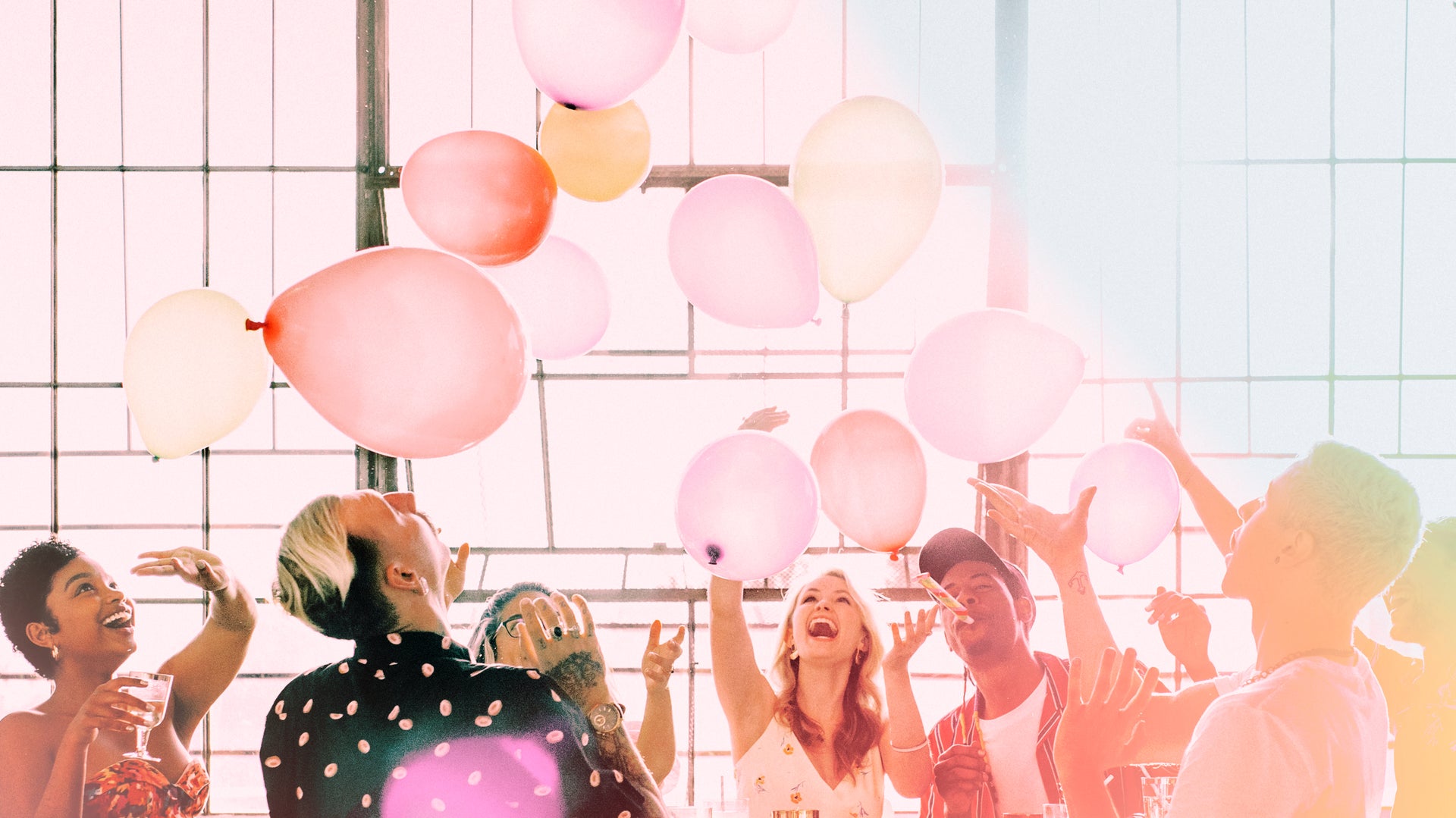 10 Pro Tips for Throwing the Best Party Ever
There's something undeniably magical about a truly fantastic party. The infectious energy, the laughter, and the shared memories create an experience that lingers in our minds long after the last guest has bid their farewell.
Master the Art of Hosting: 10 Pro Tips for Throwing an Unforgettable Party
Discover our top 10 pro tips for throwing the best party ever! Whether it's a birthday bash, graduation celebration, or a fun get-together, these strategies will elevate your hosting skills to the next level. So, get ready to take notes and unlock the secrets to throwing the ultimate party. Let's turn your vision into a reality that will leave your guests in awe. It's time to throw a party that will make history!
1. Party Theme 
Choosing a suitable theme is essential for the best party ever. It sets the tone, ties everything together, and makes the event memorable. Consider the occasion, your interests, and your guests' preferences when selecting a theme. Whether it's an '80s dance party, a masquerade ball, or a tropical luau, a well-incorporated theme enhances the atmosphere. From decorations to music, ensure every element reflects the chosen theme, immersing your guests in an unforgettable experience.
2. Party Decorations
Get creative with your decorations after choosing a theme. Transform your venue into a beautiful space that excites guests from arrival. Color schemes, lighting techniques, and props create an immersive environment. For a beach-themed party, include beach umbrellas, leis, and palm trees. Themed centerpieces, banners, and string lights enhance the ambiance. Embrace DIY projects for a unique touch and pay attention to every corner of the venue for thoughtful adornment.
3. Guest List and Invitations
Strategically Curating the Guest List
The guest list is crucial for a successful party. Invite a diverse mix of individuals with shared interests and unique perspectives. This creates engaging conversations and a lively atmosphere. Consider your venue's capacity and budget when determining the number of guests to invite. Ensure there's enough space for everyone to socialize comfortably.
Tips for Designing Eye-catching Invitations
Create exciting party invitations using customizable online templates or design your own from scratch. Incorporate the theme into the design with colorful graphics and playful fonts. Remember to include all necessary information and send invitations well in advance. Follow up with reminders as the date approaches to ensure everyone is ready to party!
4. Food and Drinks
Planning a Delectable Menu
Delicious food is essential for any party. Plan a menu that considers guest preferences and dietary restrictions. Offer various options, including vegetarian, vegan, and gluten-free dishes. Include familiar and adventurous flavors to keep guests intrigued. Serve finger foods for easy eating and mingling. Prepare dishes in advance or hire a caterer to simplify hosting duties. Provide labels indicating allergens or unique ingredients. 
Recommendations for Delicious and Crowd-pleasing Party Beverages
Create a well-stocked bar with alcoholic and non-alcoholic options. Offer a range of spirits, mixers, and garnishes for versatile drinks. Consider a signature cocktail for a unique touch. Provide refreshing mocktails and specialty sodas for non-drinkers. For convenience, set up a self-serve station with instructions, ice, disposable glasses, and garnishes.
5. Entertainment and Activities
To make your party memorable, add interactive activities and games. A photo booth with fun props and costumes is great for candid moments. Group games like charades, trivia, and scavenger hunts get everyone involved. Outdoor parties can include volleyball, cornhole, or water balloon fights. Themed parties can incorporate activities that match the theme, like poker tables for a casino night party.
6. Seating and Layout
Create inviting seating arrangements for your party by considering the size and layout of your venue. For larger parties, create multiple seating areas to encourage mingling. Arrange sofas, chairs, and ottomans in cozy clusters and place tables nearby for drinks and snacks. Arrange tables and chairs for sit-down dinners to promote conversation and ensure a clear view of focal points. Mix up seating to encourage new connections by seating guests who don't know each other.
7. Lighting and Ambiance
Choose lighting that matches your party's theme for the desired atmosphere. Dim or soft lighting creates an intimate vibe for formal events, while brighter lighting amps up the energy for lively parties. Use table lamps, string lights, and colored bulbs for visual interest. Highlight key areas with spotlights or colored lighting and add dynamic effects like strobes or disco lights.
8. Party Favors and Gifts
Unique and Memorable Party Favor Ideas
Personalized party favors are a great way to show gratitude and make an event unforgettable. Custom items like keychains and wine glasses make lasting souvenirs, while edible favors are always a hit. Set up a DIY station with materials like coasters and succulents for an interactive experience.
Suggestions for Thoughtful Host/Hostess Gifts
Express your gratitude to guests by giving thoughtful gifts, like gourmet food baskets, fine wine, personalized stationery sets, or spa gift sets. Consider guests' interests, such as a cookbook or kitchen gadget for a cooking enthusiast, concert tickets, or a vinyl record for a music lover. Choose a gift that reflects your gratitude and shows your guests how much you value their presence.
9. Disposable Party Supplies
The Convenience and Versatility of Disposable Party Supplies
Disposable party supplies offer convenience and versatility for a stress-free cleanup. Disposable tableware such as plastic plates, disposable cups, napkins, and cutlery sets are available in various colors, styles, and designs to suit any theme or aesthetic. They eliminate the need for washing dishes and minimize the risk of breakage, making cleanup a breeze.
The Benefits of Using Plasticware
Plasticware, including plastic drinkware, dinnerware, and flatware, offers several advantages for party hosts. Plastic is lightweight, durable, and shatterproof, making it ideal for outdoor events or gatherings where accidents are more likely to occur.
Plastic drinkware comes in various styles, including tumblers, wine glasses, and champagne flutes, allowing you to serve a wide range of beverages without worrying about breakage. Plastic dinnerware, such as plates and bowls, can mimic the look of traditional ceramic or porcelain while being significantly more practical and safe.
Furthermore, plastic flatware provides a cost-effective and hassle-free solution, eliminating the need for cleaning and ensuring you have enough utensils for all your guests.
10. Budgeting and Time Management
Manage Expenses Within a Budget
Set a realistic budget and stick to it.

Prioritize expenses based on what's most important.

DIY decorations and favors to save costs.

Shop smart, compare prices, and use coupons.

Consider potluck or BYOB to reduce food and drink expenses.
Efficient Time Management
Create a timeline with deadlines for tasks.

Delegate responsibilities to others.

Start preparations well in advance.

Simplify the menu with make-ahead recipes.

Utilize party planning apps and tools to stay organized.
Frequently Asked Questions (FAQs)
1. Should I hire a professional event planner, or can I plan the party myself?
Deciding between a professional event planner and planning the party yourself depends on factors like budget, time, and personal preference. Hiring a professional is beneficial with a larger budget and limited time. Planning yourself allows for a personal touch and complete control. Consider budget, time availability, and comfort with event planning before deciding.
2. How can I accommodate guests with dietary restrictions or allergies?
Accommodate dietary needs by offering vegetarian, vegan, gluten-free, and nut-free dishes. Clearly label each item with ingredients. Ask guests in advance about restrictions or allergies for better accommodation.
3. Is disposable tableware provide convenience during the party?
Using disposable tableware can indeed provide convenience during a party. Disposable tableware offers several advantages. They are lightweight, easy to set up and eliminate the need for washing dishes, saving you time and effort during the cleanup process. Additionally, disposable tableware is available in various styles and designs, allowing you to find options that complement your party theme. 
4. How can I entertain guests of different ages and interests?
Offer various entertainment options to cater to guests of different ages and interests. Include interactive games and activities. Consider hiring a professional entertainer or live band. Create designated spaces for different activities. Providing diverse entertainment ensures everyone finds something enjoyable at the party.
Image by rawpixel.com
on Freepik