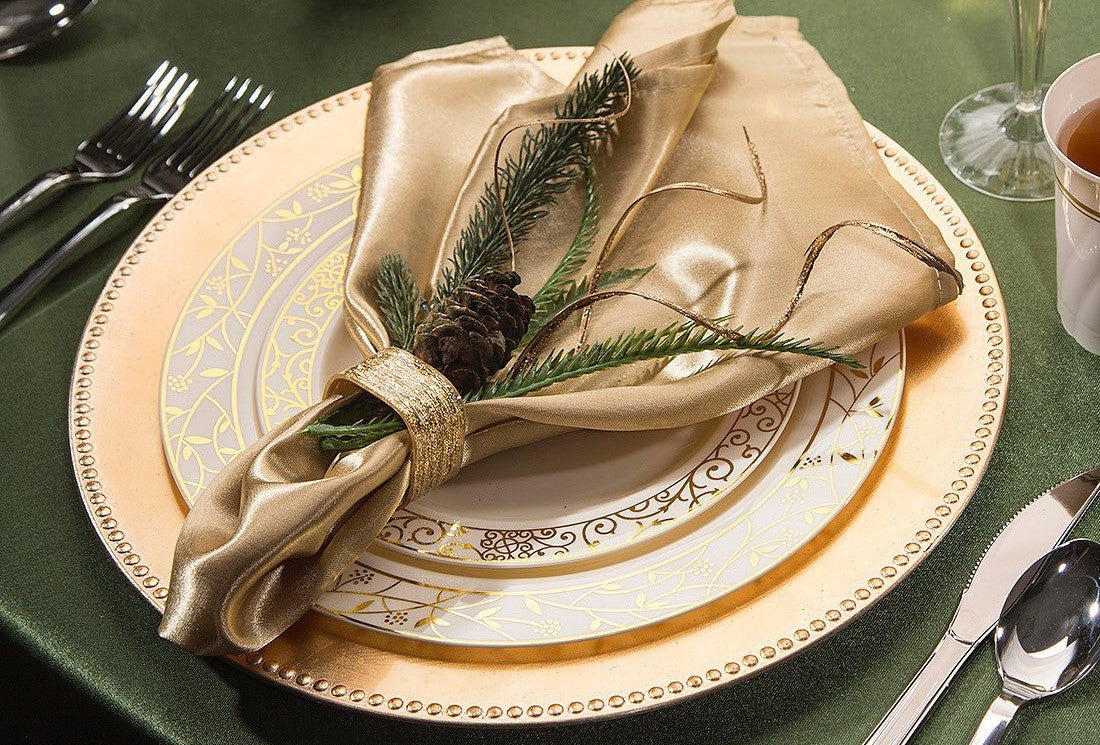 10 Fall Party Ideas That Are Easy on the Wallet
In the autumn, there are a plethora of things to keep us occupied. Many people like fruit harvesting and autumn baking. Let's become more joyful if that isn't sufficient to get your mind off the chill.
What activities will be available at your autumn party if you're a novice showman? Or maybe what could be a good idea for an autumn party? We've included some of our top autumn-themed party ideas for your comfort that is easy on the wallet.
This list has everything for children, adults, and even difficult-to-impress adolescents, ranging from an outside back-to-school party for youngsters to a nightmarish movie night for courageous adults. So, therefore, grab your plasticware for parties, choose a motif, make some drinks, and have a good time!
1. Campout and Wood Stove Party
Autumn is the perfect season for a bonfire party. Or the sizeable outdoor campfire pit. Bring out the supplies for the flaming skewers and the hot apple cider.
Add extra melodic or musical amusement. Don't forget to set aside a spot for some bizarre pictures to record the event.
2. The Caramel Pear Toppings
Have guests over to create their custom caramelized pears and add their preferred toppings to savor, similar to a frozen yogurt topping party. You may supply the garnishes or ask others to bring their dish to share. 
And because people seldom eat their caramelized pears right off the bat, put up a caramel pear upscale bar so that guests may indulge in their preferred caramelized pear garnishes throughout the celebration!
3. The Caramel Pear Stroll
Another entertaining concept is to have a caramel pear stroll in which guests may earn delicious caramel pears or other prizes with a pear theme while on a stroll.
4. The Magnificent Pumpkin Carvings
An autumn party concept that is sure to last. Invite everyone to bring a pumpkin to decorate or carve. The pumpkin decorations, carving tools, and snacks should all be provided by you.
Give prizes to the top pumpkins in categories like most imaginative, spookiest, funniest, etc.
Invite your loved ones to a pumpkin carvings party, arrange a pumpkin photoshoot, and ask each guest to carry a pumpkin for the group to adorn or carve. This one may become incredibly messy, so lay down some newspaper.
For added enjoyment, set a deadline and provide a reward to the pumpkin that receives the most votes from the group. Maybe a notepad for youngsters with a pumpkin theme or a tumbler for adults.
Not to mention the food—anything made of or in a pumpkin is OK! 
5. Gold and Glitter
Glitter isn't only for holiday celebrations; gold provides the ideal complement to mother nature's exquisite show as autumn colors have already begun to appear. 
To finish the effect, decorate walls and side rails with plush materials, adorn pumpkins using glitter accent glue, and use shining gold lights as your party décor.
6. Halloween Ideas
Enjoy the season's dazzling hues and rustling leaves. Offer a variety of stews, snacks, pieces of bread, and seasonal drinks. Possibly some pumpkin treats as well.
The vineyards and meadows are undoubtedly bustling during harvesting. With a kid-friendly celebration, honor these distinct locations and the lovely species that may be found there.
7. Trying Drinks
With the older crowd, this concept resonates nicely. Drink, eat, and generally rejoice in the harvest season. Ask your visitors to bring their preferred beverage to save expenditures.
The delightfully warm beverage is usually served throughout winter and tastes like fun.
During a cider party, you may prepare a potion with a hint of spice, tangerine, soda, and cinnamon and give it to your guests. You could even make it into a culinary lesson.
8. Raking The Leaves
Shoveling leaves is a terrific opportunity to spend time with your family, get some fitness, and take in the scenery, even though it may not seem like a pleasant autumn pastime. 
9. Cooking Your Fave Meals
You may create that comfortable autumn atmosphere by cooking your fall meals using apples, pears, pumpkin, berries, and other ingredients. Then, spend the day baking delights with your guests instead of going to the cafes.
10. Showing Gratitude
Practicing gratitude is a simple, cost-free activity that may even lift your spirits when you're depressed. Not everyone enjoys the mild weather, after all. 
You just need to list a few things for which you are thankful. 
Increase the level of appreciation by thanking your guests and family in person for anything they did for you or just for being who they are.
Decor And Utensils
After telling you all about the fall party ideas, if we don't discuss the type of decor you must put on and give some tips and bits about the utensils to use, then all this information might be incomplete. 
For decoration, make sure to put up the props according to your theme. For example, a lovely table with a pumpkin, orange color theme, customized fragrant candles, and shawls should do great for starters. 
As for the utensils at the main table and side shelves, opt for plasticware products. Fall parties are primarily laid-back and inclusive. However, you might drop your plate while playing most of the games. Not only could the hard-earned money you spent go to waste, but it could also be a giant party pooper. 
Using Plasticware
Get yourself a variety of plasticware sets for plates, spoons, cups, glasses, etc. You can get your disposable plasticware painted according to the theme, which is the most cost-effective method. 
Getting the customized cup might cost you a fortune if you buy it. You might not even use them again since the next time you're having a party, the season or the theme could be different. 
Till then, your utensils could just clutter in the closet in your backyard, taking up massive space. So instead, vouch for our plasticware which is affordable, reliable, and has room for customization. 
Fall is just around the corner, so you must prepare for a fall party. The good news for you is that we are having our disposable plasticware clearance sale. So grab the offer right now and get as many cups, glasses, and plates to make your party go as bomb as you need.