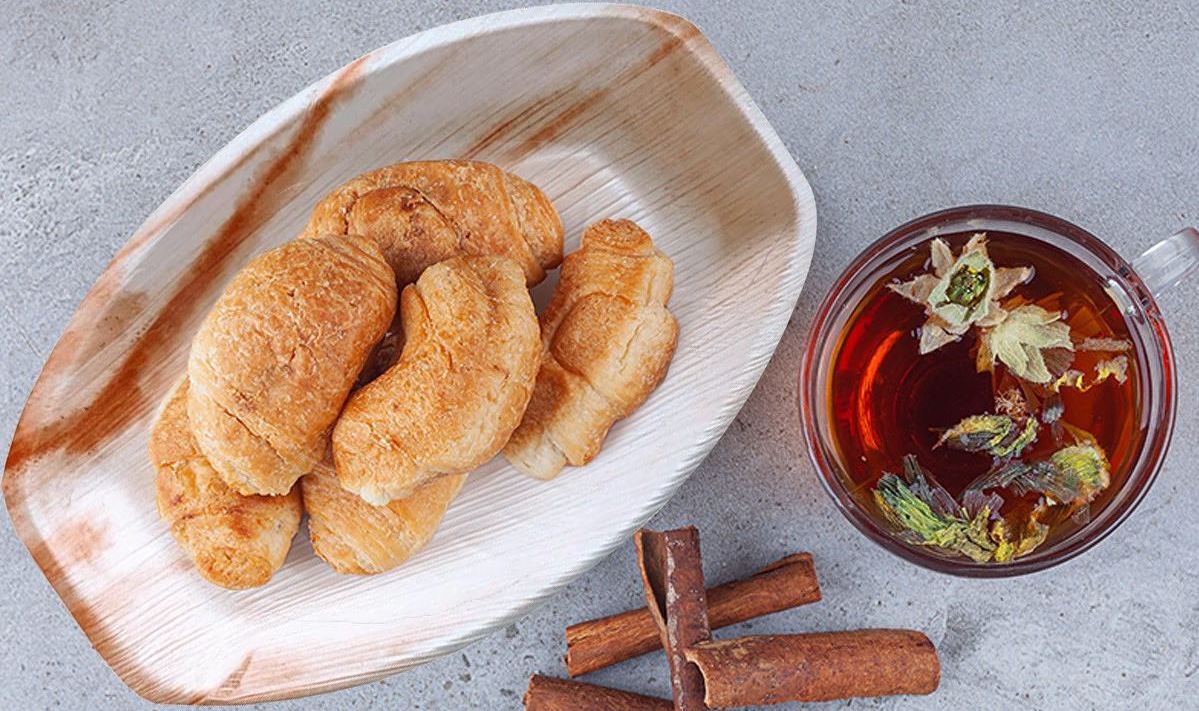 10 Best Winter Tea Infusion Recipes
Winter can be a miserable time of year, but it doesn't have to be! Here are the 12 best winter tea infusion recipes to warm your soul and keep you healthy.
1. Green Tea and Cinnamon
Green tea and cinnamon are the ultimate wintertime pair. The green tea infuses in hot water before mixing with cinnamon, resulting in a warm drink that keeps you cozy on even the coldest days.
Ingredients:
Green tea of your choice (we recommend organic)

Cinnamon sticks (or cinnamon powder if you don't have access to sticks)

Honey (optional)
Directions: 
Place one teaspoon each of green tea and cinnamon into a mug or small pot. Pour boiling water over them, cover, and let sit for five minutes before straining out the leaves or spices and stirring in honey to taste.
2. Honey Cinnamon Tea Latte
This easy-to-make latte is sure to become a favorite! Make it in the morning, afternoon, or evening—it's great for any time of day. The honey and cinnamon give it a sweet taste that helps wake you up in the morning, but it's also delicious as an after-dinner treat.
Ingredients:
1 cup of milk

1 cinnamon stick

1/2 teaspoon of honey

2 teaspoons of tea leaves (any flavor)

1 cup of water
Directions: 
Add all the ingredients to your favorite mug and heat it in a microwave for about 30 seconds. Then add ice cubes and enjoy!
3. Chamomile and Ginger
Chamomile and ginger tea is delicious, warming, and aid digestion. Ginger is a good source of vitamin C, which helps boost your immune system. It also acts as an anti-inflammatory agent that fights off colds and flu. In addition, ginger helps with nausea due to motion sickness, morning sickness during pregnancy, or chemotherapy side effects.
Ingredients:
3 tablespoons chamomile flowers (or 1/4 cup dried)

1 cup water

1-inch piece of gingerroot, grated or finely chopped

4-5 cups apple juice (or enough to fill your jar)

Sugar (optional)
Directions: 
Put the chamomile, water, and ginger into a saucepan. Simmer over medium heat for 15 minutes. Strain out solids and let cool to room temperature. Pour liquid into a jar or bottle, cover tightly, and refrigerate at least overnight before drinking.
4. Black Tea and Apple
Black tea and apple are a match made in heaven. The tart, crisp flavor of the apple perfectly complements the smooth, rich taste of black tea. So if you're looking for an afternoon pick-me-up, look no further than a cup of black tea and an apple.
Ingredients:
1 cup black tea, preferably Darjeeling or Ceylon (but not Earl Grey)

2 apples, sliced into thin pieces*

1/2 cup water

1 tablespoon honey (optional)
Directions: 
Place black tea in a mug or heat-safe bowl. Add hot water and let steep for 3 to 5 minutes. Strain out the leaves with a strainer or cheesecloth if desired. Add apple slices and stir until well combined. If desired, add honey to taste before serving hot or cold. Serve with whipped cream as garnish if desired! Calories per serving: 100 *For added sweetness, you can also substitute half an ounce of brown sugar for the honey in this recipe
5. Red Tea and Hibiscus
Red tea is a delicious and healthy way to get your daily dose of antioxidants. This version adds hibiscus for a bright, fruity twist—the perfect way to start your day!
Ingredients:
1/2 cup of red tea

1 cup of water

1/2 cup of dried hibiscus flowers (or 1 tbsp. of dried hibiscus)
Directions: 
Bring the water to a boil in a small saucepan. Add the tea and hibiscus flowers, steep for 10 minutes, pour into cups, and enjoy!
6. Peppermint Tea
Peppermint is a popular herb in teas, with its minty flavor. It's also said to help with stomach discomfort and nausea. In addition, this tea is known as digestive, which can help you feel better after eating heavy or greasy foods that are hard for your body to digest.
Other benefits include:
Peppermint is good for headaches and migraines.

Peppermint helps with colds by fighting off bacteria and viruses.

Peppermint may help you sleep better (peppermint contains magnesium).
Ingredients:
1 cup of water

8-10 fresh peppermint leaves
Directions: 
Boil water in a pot or kettle on the stovetop. Pour hot water over one teaspoon of dried peppermint leaves or fresh peppermint sprigs; steep for 3-5 minutes. Strain out the peppermint leaves or sprigs, and enjoy!
7. Fennel, Cardamom & Coriander Seed Infusion
Cardamom is a spice that has a sweet, warm flavor. It's used in many Indian and Middle Eastern dishes. It's also used in baking, desserts, and other sweets.
Ingredients:
1 tbsp fennel seeds

1 tbsp cardamom pods

1 tbsp coriander seeds

1 cup water
Directions: 
Place all ingredients in a small saucepan and simmer over medium heat. Reduce heat to low and simmer for 10 minutes. Remove from heat and let cool to room temperature. Strain the mixture through a fine-mesh sieve into a pitcher or glass jar. Store in refrigerator for up to one week.
8. Lemon, Rosemary, and Thyme Infusion
This infusion is a delightful way to add a little zest to your daily routine. Lemon, rosemary, and thyme are all warming spices that will help you feel more relaxed while giving your dishes an extra kick!
Ingredients:
1 teaspoon lemon verbena

1 teaspoon rosemary

1 teaspoon thyme 

1 cup water

Honey or sweetener
Directions: 
Add 1 teaspoon lemon verbena, rosemary, and thyme to a cup. Pour boiling water over the herbs and steep for 5 minutes. Strain and add honey or sweetener to taste.
9. Lime, Mint & Honey Infusion
The antioxidants in both lime and mint will help boost your energy levels, so you feel refreshed after drinking this tea. In addition, honey helps to calm any upset stomachs from drinking hot beverages during winter weather.
Ingredients:
Mint

Lime

Honey

Slice of fresh lemon or lime
Directions: 
Mix mint and lime zest to make the infusion in a small pot. Add honey and bring the mixture to a boil. Turn off the heat and steep for 15 minutes before straining out the herbs and serving warm or chilled.
Serve your tea with a slice of fresh lemon or lime for extra flavor.
10. Ginger and Turmeric Detox Tea
When fighting off colds and flu, ginger is your BFF. It's a natural anti-inflammatory and helps with digestion, so you'll feel less bloated and get the nutrients you need from your food better when you add it to your diet. Turmeric is another ingredient that can help with inflammation and has been shown to help improve Alzheimer's disease symptoms. In addition, some studies have found that turmeric may also prevent cancer cells from spreading in the body. This tea is for you if you're looking for an immune system boost this winter!
Ingredients:
1 tbsp fresh ginger root, grated (or 1 tsp powdered ginger)

2 tsp turmeric powder

2 cups water (boiling)

Optional: honey, lemon juice
Directions: 
In a small saucepan over medium heat, bring 1 cup of water to a boil. Add the ginger root and simmer for 10 minutes or until fragrant. Strain out any excess liquid from the pan, then add 1 cup of water and turmeric powder. Bring it back to a boil for one minute before removing it from the heat and straining it again into your mug or teacup. Add honey and lemon juice if desired (it will help cut through some of that bitter taste!).
Serve These Delicious Warm Beverages in Style
To serve these delicious warm beverages with style, you should use fancy disposable plastic tea cups. Plastic tea cups are disposable. You can buy them at Smarty Had A Party store in various colors and designs — or one color choice. You can get elegant-looking tea cups that will work with any table setting or entertaining style. These are ideal for a sit-down dinner or formal afternoon tea party. You can also use disposable teaspoons and fancy plastic pitchers to complete the look.
Now that you've seen the best winter tea infusions, it's time to start baking! You can use these delicious recipes to make your own teas at home and serve them in style.